Your Perfect Ski Awaits
The first step in buying custom skis is to schedule a call with a ski designer. From there, we'll walk you through the rest of the process!
Step 1: Schedule a Call
Check Out Our Featured Graphics
New designs for the 2023/2024 dropping August 1!
Choose From Our Artist Series
Customize your skis with unique artwork.
Limited Release Real Wood Topsheets
Enjoy the naturally unique beauty of wood on your custom ski build.
The Most Topsheet Options
Choose one of our unique graphic designs.
James Niehues Collection
"The Man Behind the Maps" is now on our skis!
What People Say
I like my Wagner Skis because I know what to expect from them every time I ski. In short, they're a consistent high performing product. I would recommend Wagner Skis and easily choose Wagner again to expand my quiver.
⭑⭑⭑⭑⭑
Carson Taylor
Sales Director
I suffered a bad knee injury years ago, but love skiing. The Wagner fit dealt with my weak knee and I now tackle slopes which were previously beyond my reach. These are great skis, that make everything fun. Why did I wait so long?
⭑⭑⭑⭑⭑
David Keltner
Attorney
The custom skis I designed with the team at Wagner are the first pair of skis I've ever owned that do exactly what I want. They were able to mirror the best characteristics of the various skis I've owned over many years. 
⭑⭑⭑⭑
Rob Efaw
CEO
My Wagners put a smile on my face even when the conditions aren't awesome. Gold Hill Chute seven was an ice staircase, the apron at the bottom sticky cement, but my Wagner Skis negotiated it all without a problem. I love my skis!
⭑⭑⭑⭑⭑
Diane Elam
Author
Before my custom Wagners, I felt I had to compromise some aspects of my skiing because of my skis. Now I can't imagine skiing without them. From the thick edge and base to the bomber sidewalls they just keep charging hard.
⭑⭑⭑⭑⭑
Greg Hope
Pro Big-Mountain Skier
Wagner Custom's quality and craftsmanship excels in all conditions like no other ski I have used in over 30 years of guiding around the world. If you are seriously looking for that perfect ski, look no further than a pair of Wagners.
⭑⭑⭑⭑⭑
Wes Wylie
Guide, Tordrillo Mountain Lodge
The Wagner Journal
Learn more about industry creatives, fitness, gear, travel, and more.
IN TELLURIDE?
Come find us between Wells Fargo and Westermere (in Mountain Village)
MON - FRI  9 AM - 5 PM
HOW WE STARTED
Find out how how Pete Wagner went from designing custom golf clubs to starting an entire specialty industry.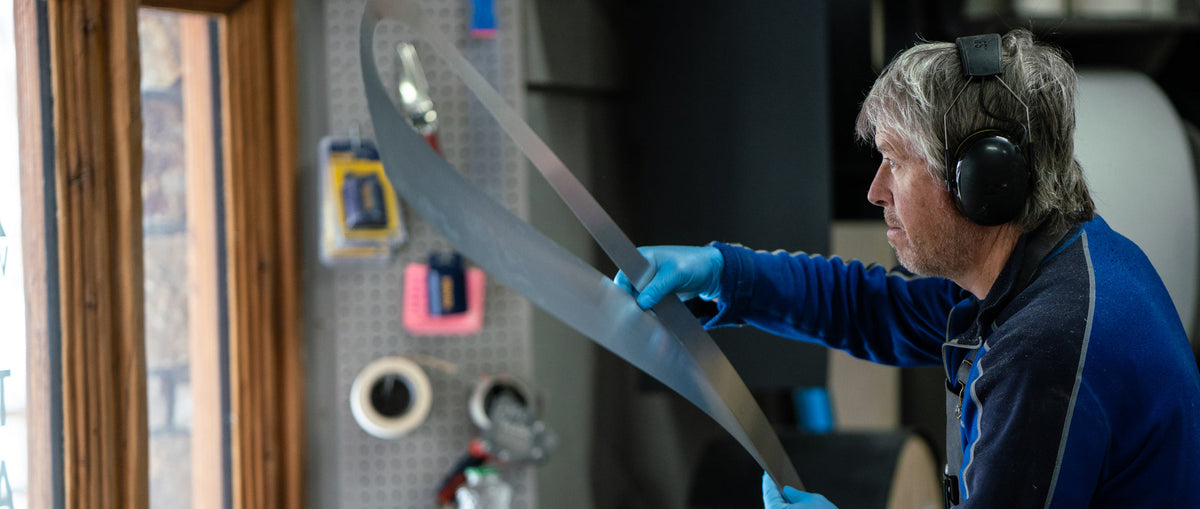 THE WAGNER FAMILY
Learn more about the team that makes up (and makes your) Wagner Custom Skis.