New Stock Graphics
It's never too early to start daydreaming about your next ski graphic. Our amazing team of graphic designers create a new set of stock graphics each season to help keep you inspired. Because our ski season was cut short this year, we thought you could use a little pick me up. Here is our first set of 2020-2021 stock graphics. More will be added this summer and fall!
SOLID COLORS
This year's solid color theme is based on lazy, hazy days at sea level. The air is so much thicker and the colors on the horizon are so much more muted than they are at 9,545' (where our factory sits). I often forget about the subdued and subtle colors to be found "down low," and this year's solid color offerings reflect those tones. Should you like the graphic but want to see a different two-tone used on this graphic, just reach out when you order your skis--it is an easy task to change the color to what you would like to see. -HB
HAZY-SUMMER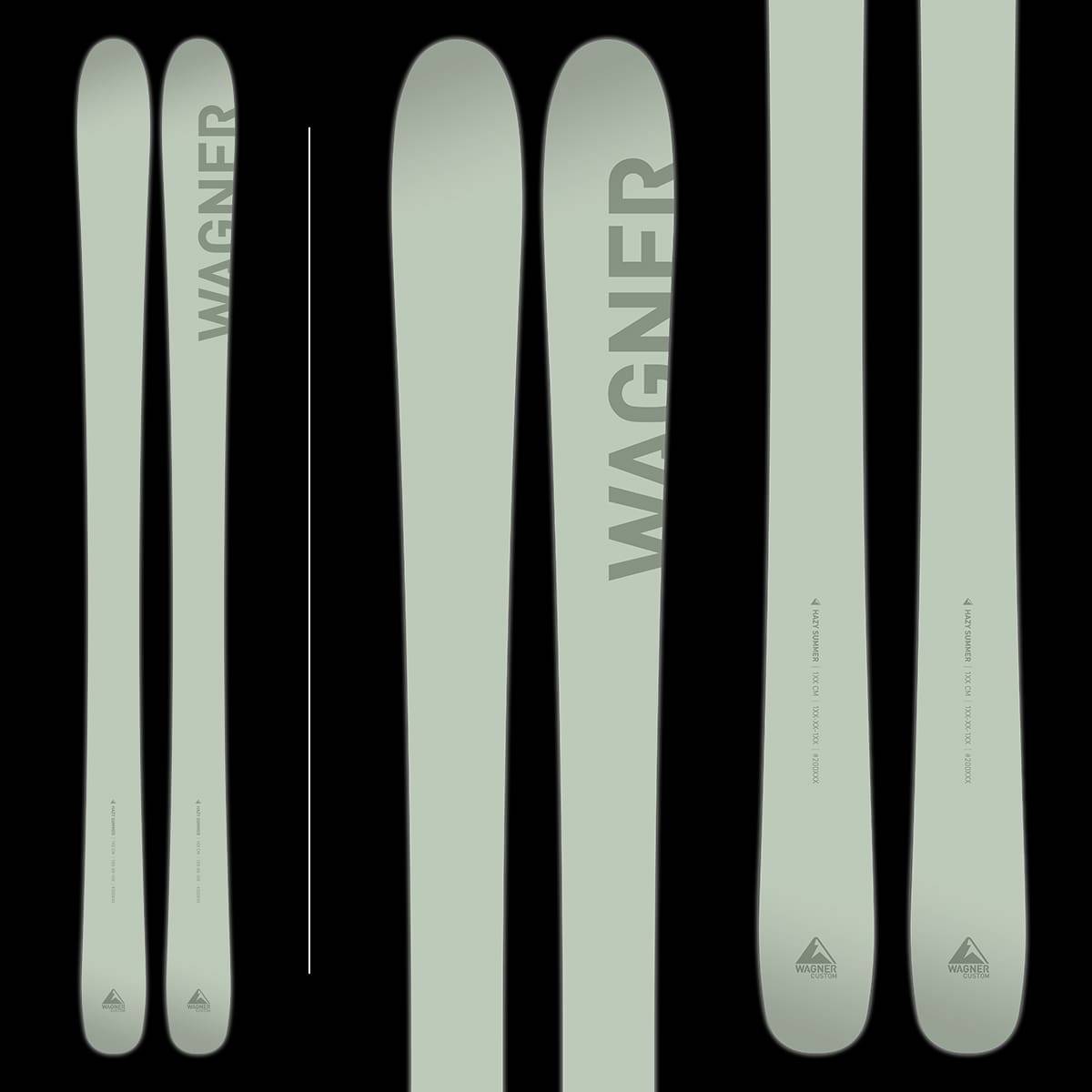 HAZY-SKY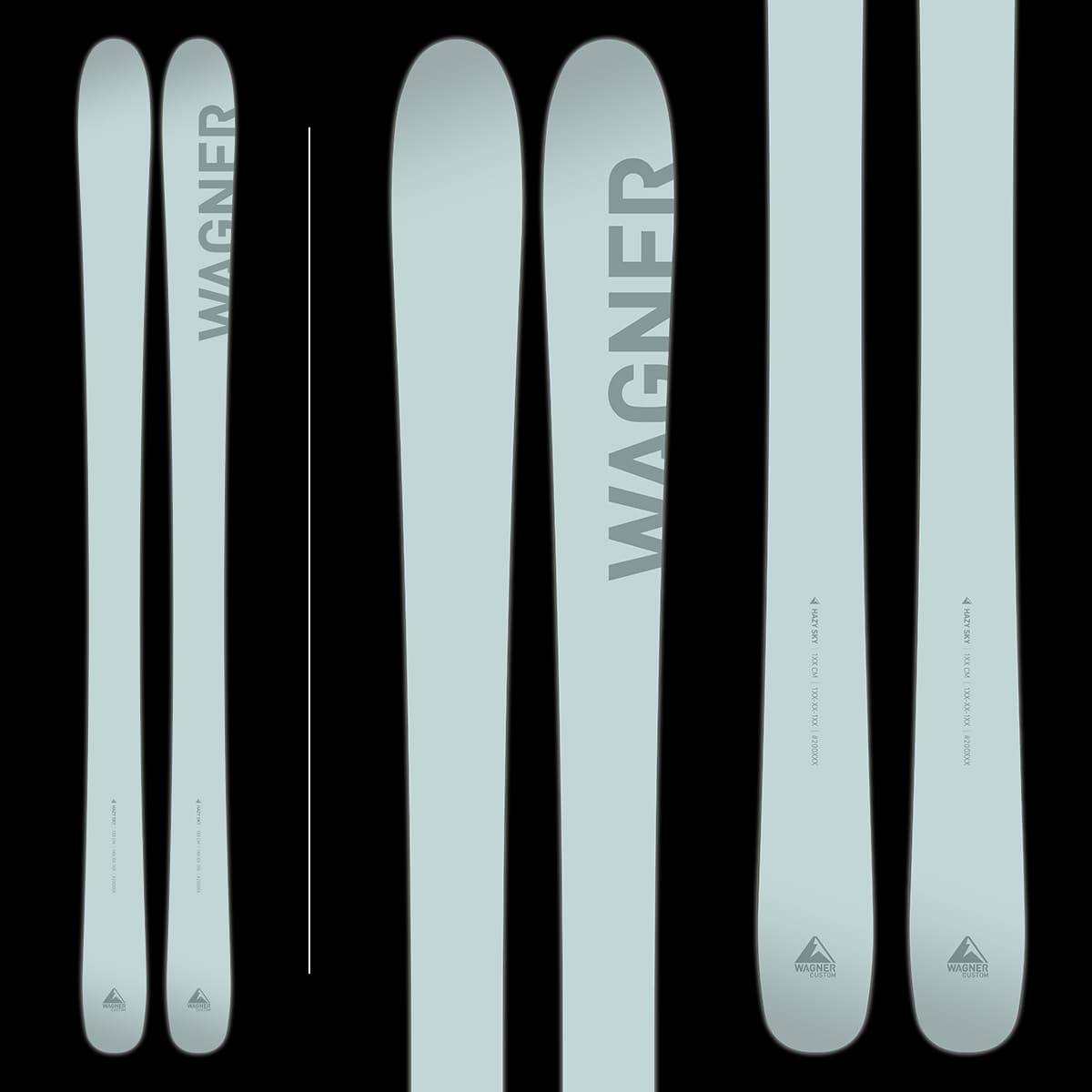 HAZY-DUSK

HAZY-DAYZ

STOCK GRAPHICS
FAVORITE PLACES
We're always inspired by the places we love, the places we're from, and the places that evoke our favorite memories. Although this series represents some of my favorite places, we can EASILY use colors from your favorite places for your custom skis. This ski is "Vermont." I'm from South Burlington, and if you know New England, you know that nothing beats a New England fall. -HB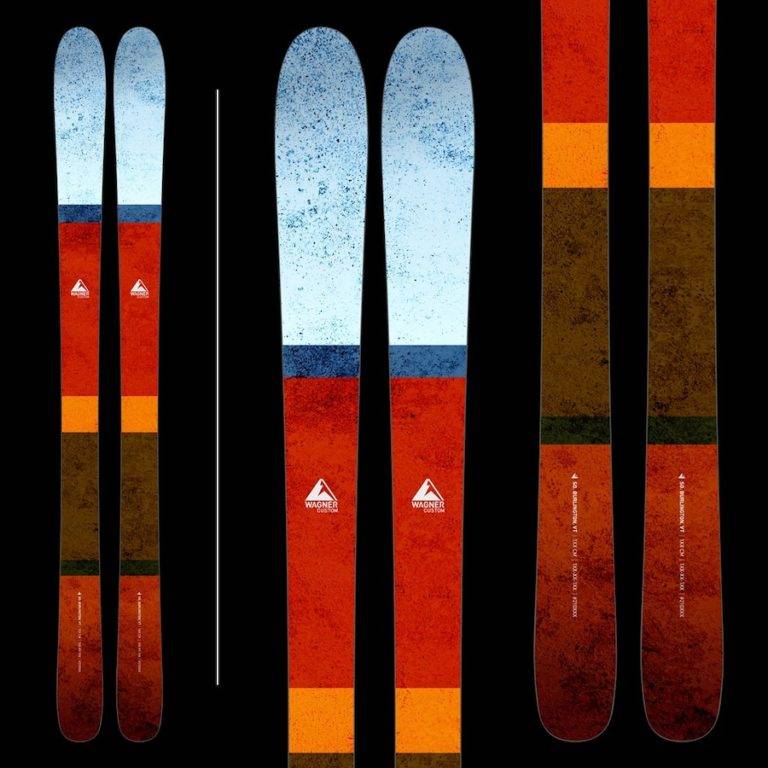 Hawaii: Hanalei is where I learned to surf, but these colors also remind me of one of the best meals I've ever had at "Mama's Fish House" in Paia. -HB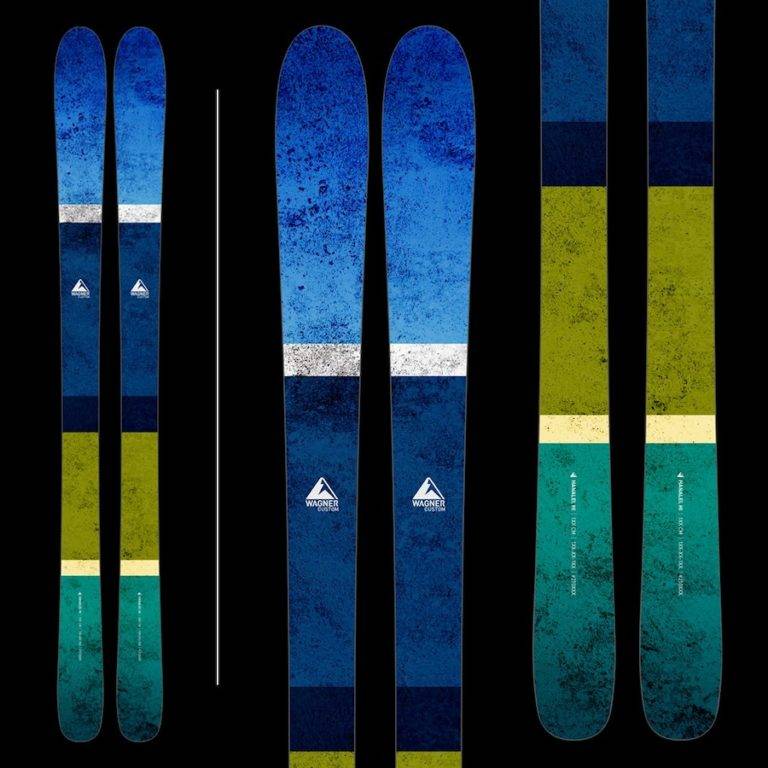 Colorado: I've called Telluride my home for over 20 years. These colors are pulled from the iconic view of Main Street in the Winter. -HB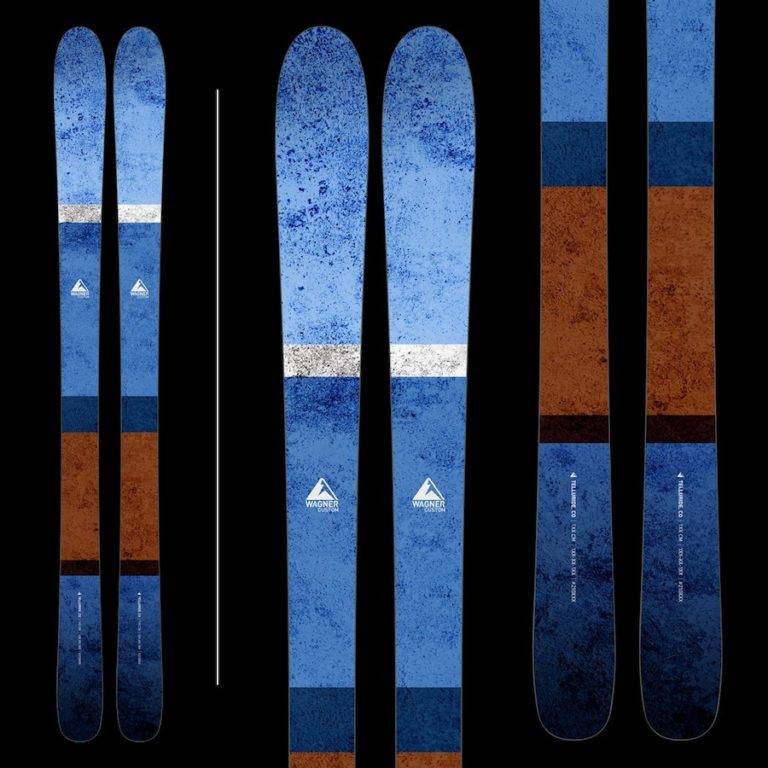 Utah: Utah's "Fab Five" National Parks are where I like to be when I've had enough of the snow. Hiking "Wall Street" is one of my favorite memories of my first off-season road trip around the Southwest. -HB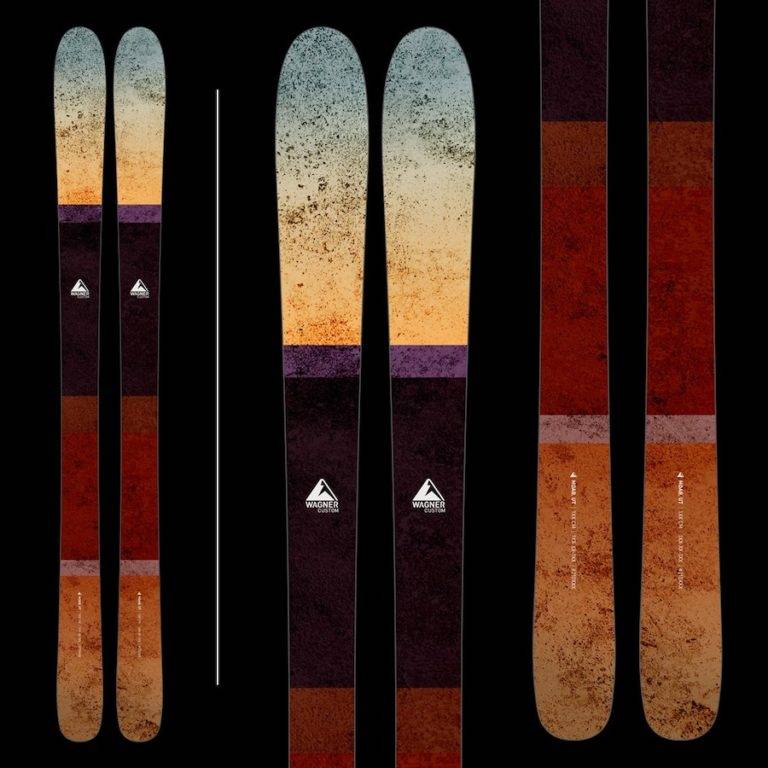 MOUNTAIN FRECKLES
I love the idea of abstracted mountains and mountains made of shapes other than triangles. Even when I'm in the mountains, how close or far neighboring ranges are can be somewhat of an illusion – this pays homage to that exploration. -TA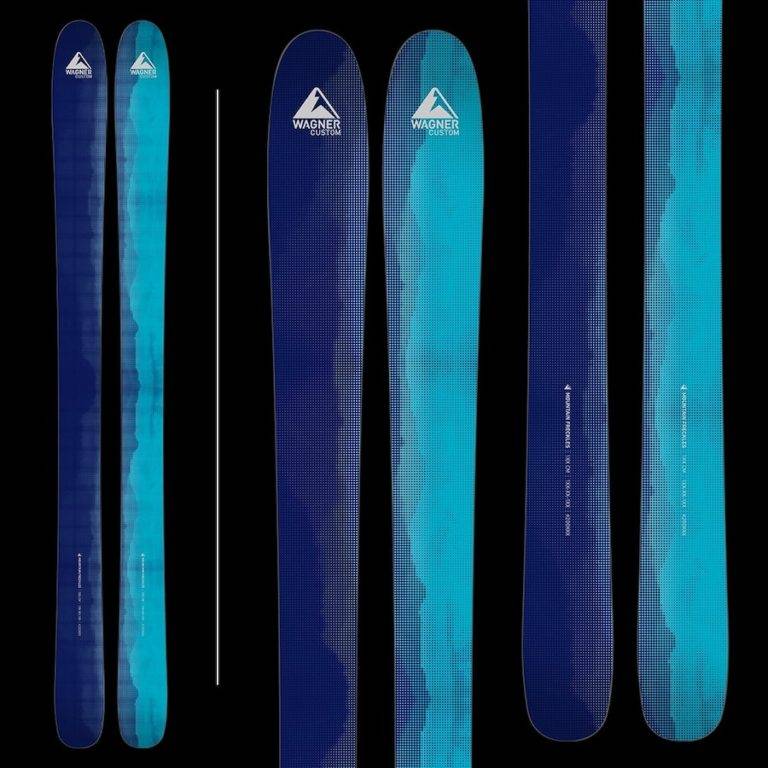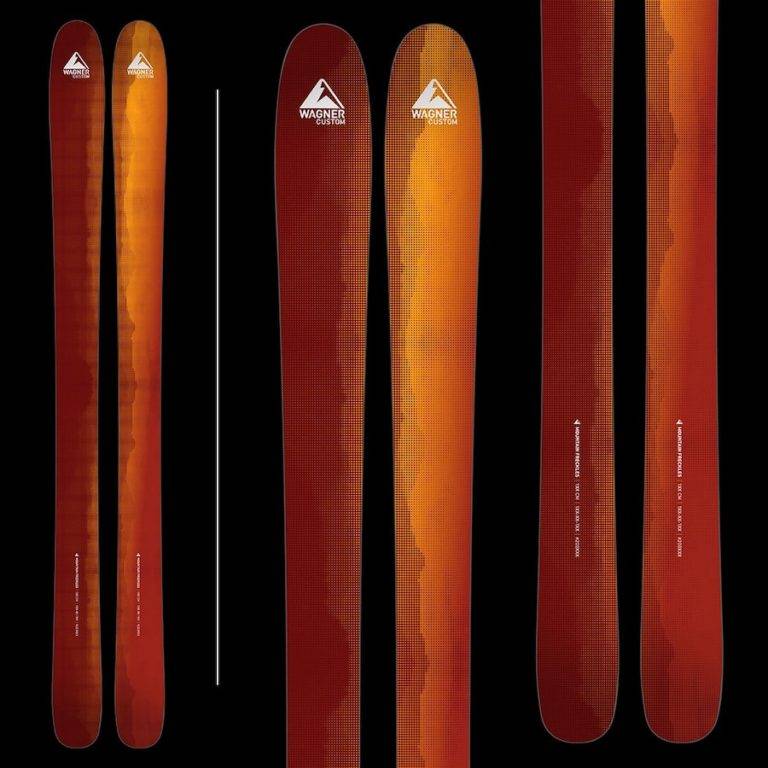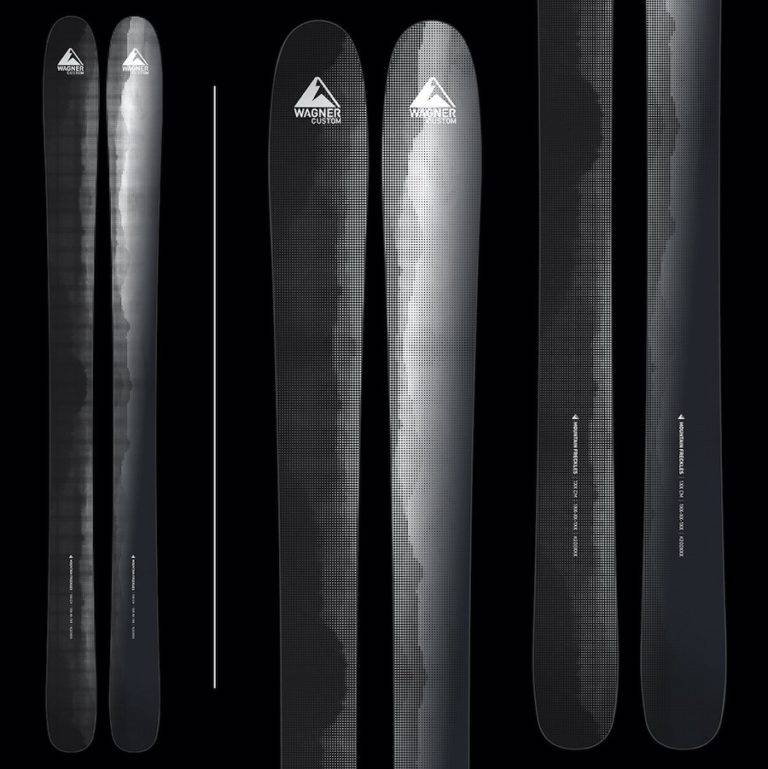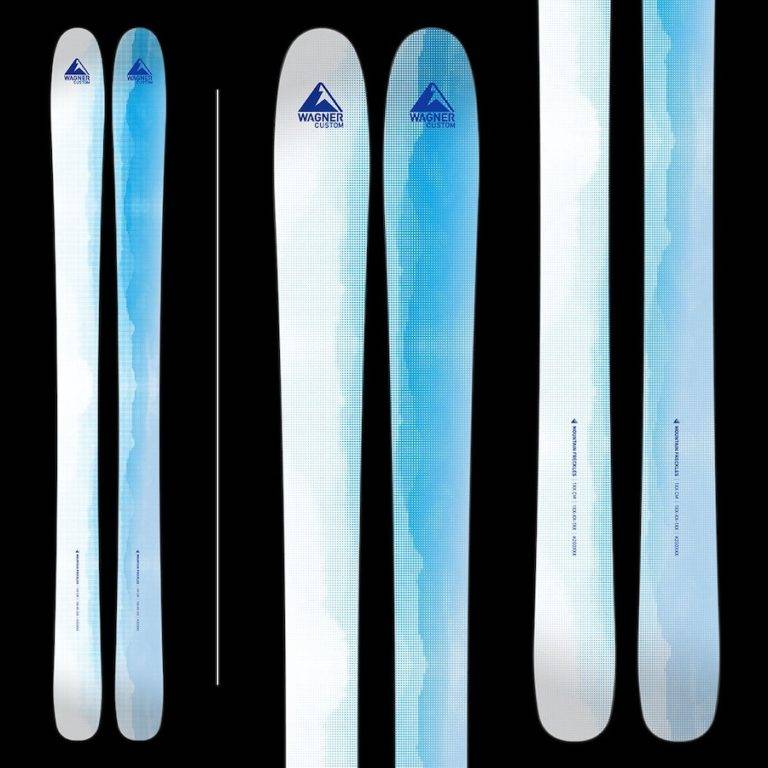 FLEX MOUNTAINS
When looking for new lines and places to explore, I spend a lot of time looking at digital maps. I love the contrasts of tech and nature – as well as black skis with bright colors. -TA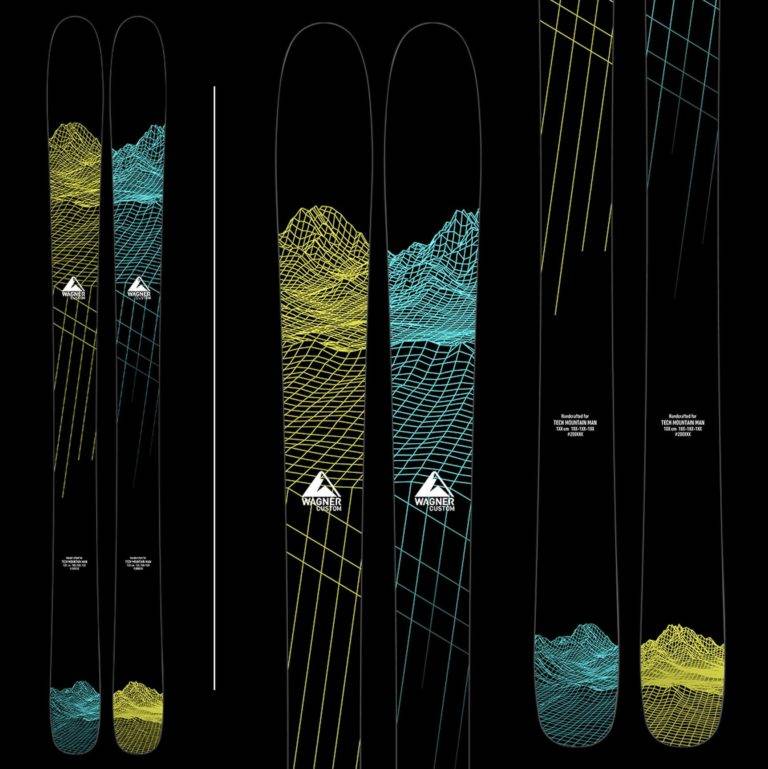 MATCHSTICK
Wood is at the core of our Wagner Ski construction, adding so much personality to how each ski flexes, and yet it's a material easily forgotten, hidden within the ski. This graphic plays with deconstructionism, giving the impression of the fragmentation of ski's topsheet to reveal the wood within. – KK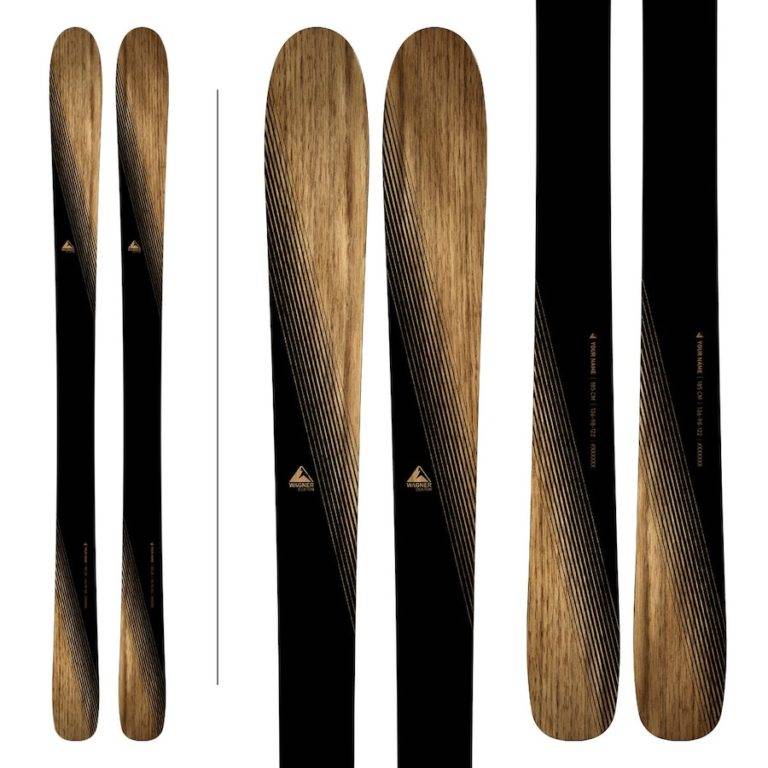 CARBON BLUE
Inspired by the dramatic diagonals seen in many retro graphics, this design merges color blocking with the naturally prominent criss-cross found in carbon fiber. The blue tone fades, changes and repeats throughout the length of the ski. -KK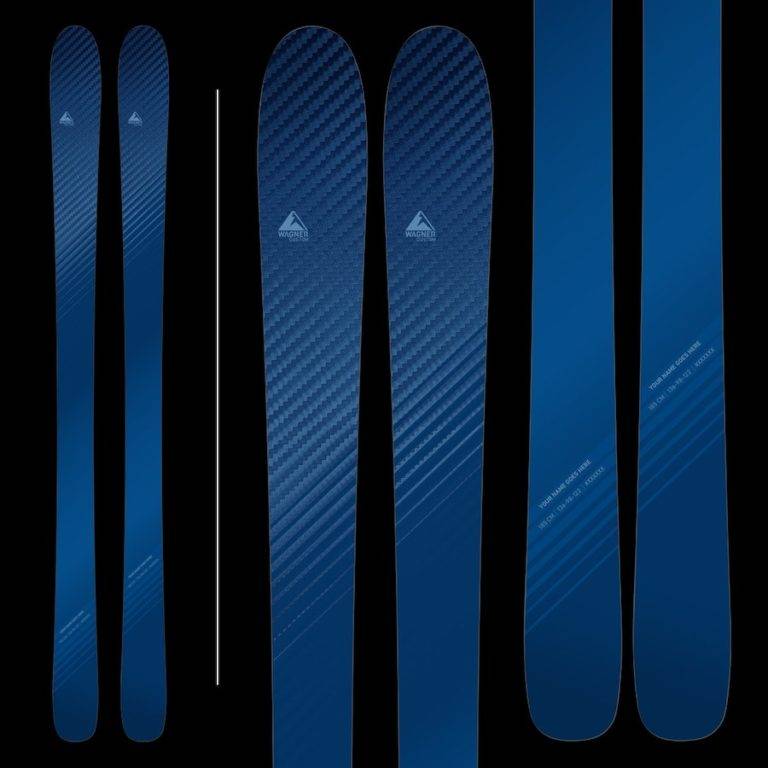 You can view more of our stock graphics here and custom inspiration here.