ANDORRA IS THE BEST KEPT SECRET IN EUROPE
by Wagner Skis / Jan 29, 2019
Discover the Hidden Gem of European Skiing: Andorra
Andorra is a snowcapped paradise in the Pyrenees. It used to be a smuggler's enclave between France and Spain. I know about it because my grandfather fell in love with the country as a young man, and for the next sixty years he made it his home, often skiing the rocky paths used by tobacco smugglers in the 1920's and 30's.
Andorra has come a long way since Bonpapa's days. Today it offers skiing for everyone from casual vacationers to the most insane freeride skiers on the planet.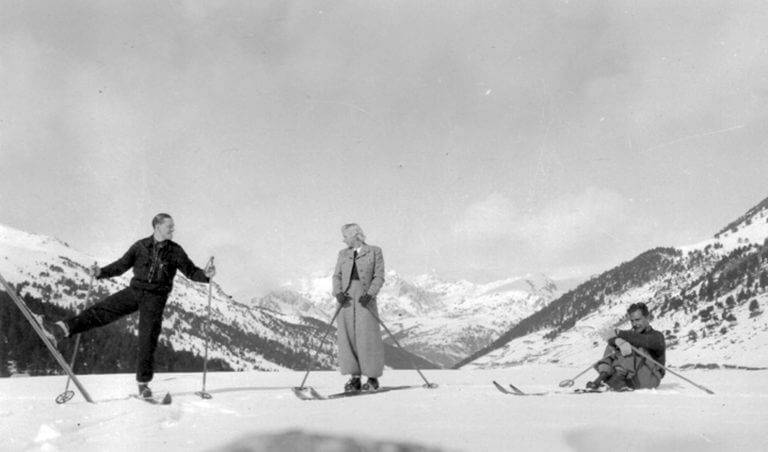 THE UPS, THE DOWNS, AND THE OVERNIGHT STAYS
Andorra offers lifts aplenty. Grandvalira Resort recently added Arcalis-Ordino to its trail system, becoming the seventh largest area in the world for skiable terrain, with 240km of marked slopes. From the top, choose from dozens of trails at every level of difficulty. Or, one of the local guides will help you plot your own path into the backcountry. You'll be above tree line, and if you're lucky you'll spot herds of Pyrenean chamois.
For untracked powder, the best option is heliskiing. Zambian-born Marc Crichton, who came to Andorra with his family as a teen, is now a mountain guide and owner of the only heli-ski operation in Andorra. Learn more about "heliesqui" here.
For high-mountain ski touring, your mountain guide can help you choose among thirty mountain huts, some big, some small, all warm and cozy.
HOW'S THE FOOD?
Andorran chefs draw on Spanish and French cuisine, and they have a few gastronomic tricks of their own. Try the traditional hearty escudella, a stew full of meats (like butifarra sausage) and vegetables that will fuel you for exploring the diverse terrain. Another favorite is embotits, cured meats ranging from Andorran sausages, to different types of ham, to pork blood sausage.
The best places to find these native Andorra dishes are restaurants with borda in their name. Bordas (named after the rural stone buildings indigenous to the country) specialize in traditional gastronomy and warm, friendly service. Two of my favorites are Borda Raubert and Borda Vella.
WHEN THE SKIING IS OVER, THE FUN IS JUST GETTING STARTED
Come 3 p.m., skiers and riders descend upon the dozens of après-ski spots. At Grandvalira, make sure to stop at the Hotel Iglu. It's really built entirely from snow, with an outdoor bar and indoor seating. The Iglu serves dinner, but seats fill up fast, so call ahead for reservations.
From there, (if you're still standing upright) ski over to Nordic-Lounge Gall de Bosc at the resort of Soldeu, where local DJs fill the lounge with music.
Off the slopes, the village of Soldeu offers a variety of ski bars. None surpass L'Abarset, the best-known watering hole in the Pyrenees, near the base of the Le Tarter gondola. During ski season, every night at L'Abarset is party night, so get ready to unbuckle those ski boots and dance the night away.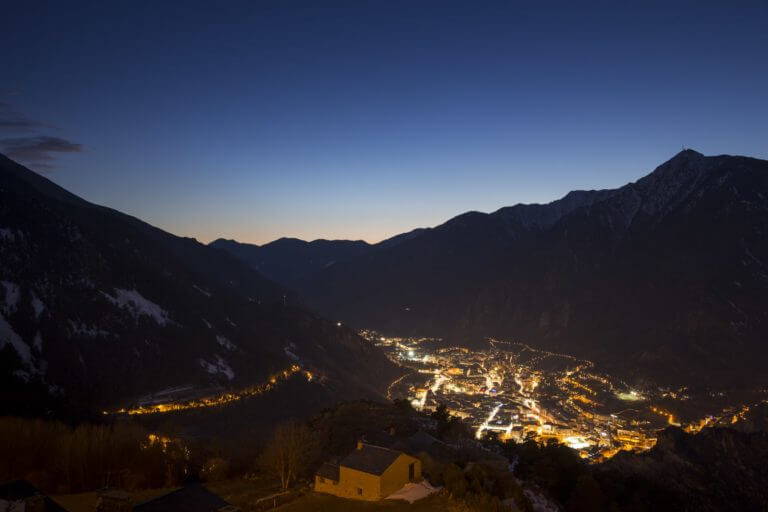 WHERE TO STAY
If you like straying off the beaten path, you have to meet Prisca Llagostera, a local of British descent who is known to everybody in Andorra. Prisca managed the Hotel Iglu at Pas de la Casa (the pass leading to France), before opening L'Ovella Negra (Black Sheep), a charming mountain lodge located at the end of the beautiful Val D'Incles Valley. With capacity for a dozen skiers, it has a cozy and inviting feel and offers breakfast and dinner.
There's a helipad right out the front door for easy access to heli-skiing in the backcountry. For lift-served groomed trails, it's a 15 minutes to the base of Grandvalira.
For a five-star experience try The Hermitage Sports Hotel in Soldeu. The only property in Andorra from Leading Hotels of The World, the Hermitage is the essence of luxury, quality, and elegant design. Their world class Sports Mountain Spa offers a wide range of beauty and health treatments. Whether you're sipping a Chateau Petrus or an herbal tea at the bar, you'll have a direct view of the slopes used for the 2019 World Cup Finals.
WHEN TO GO
The region gets up to 300 days of sun a year, but the professionals have decided that February and March are the times when conditions are ideal, and the temperatures are comfortable. If you want to be in Andorra for a fun event, check out the World Cup Finals March 11-19, 2019 or The Freeride World Tour in late February.
IT JUST KEEPS GETTING BETTER AND BETTER
Andorra has come a long way since my grandfather settled there. He used to tell me stories of how he'd put on his climbing skins at the little town of Ax-les-Thermes in France, tour up to the Pas de la Casa, and ski down through the backcountry trails to get to Soldeu.
These days, Andorra a lot easier to get to. And if you need supplies, you can do what Grandpa couldn't. Call room service.
Nils Schlebusch has managed to take all of his passions — photography, skiing, writing, and world travel — and pack them into a single exciting career. He has photographed runway models in Paris, freeride skiers in the Andes, and nightlife in the finest Caribbean resorts, been published in both print and online travel magazines, and several times a year he hosts adventure ski trips to Andorra, Swedish Lapland and Chile. Follow Nils' adventures on Instagram here.
--
Words by Nils Schlebusch
Back to JOURNAL