Behind the Lens: Ben Knight
BEN KNIGHT
When Ben Knight was a kid, he used to catch frogs and photograph them splayed-out in spider webs because he thought it made the frogs look like they were flying. It's his earliest memory of getting creative with a camera. Today he's working with big name brands like Patagonia and Yeti Coolers to produce long and short-form documentary films with Travis Rummel, his partner at Felt Soul Media. 
Knight moved to Telluride from North Carolina when he was 19. He landed a job taking photos for the Telluride Daily Planet, which doubled as his college experience. His extracurricular activities took him snowboarding down black diamond mogul runs and ultimately progressed his career. Now he gets paid to think out of the box, be creative and bring stories to life. Knight is the producer behind Denali (a tearjerker about a struggle with cancer and a man and his dog), Damnation (the thought-provoking reality of dams, specifically on the Snake River), Unicorn Sashimi (a deep camera experiment gone right in Japan), and so many more.
What sets Ben Knight apart from many is his genuine philosophy on the industry and unique interests. He recalls getting goose bumps watching passionate films at Telluride Mountainfilm one year, and now strives to make people feel more than just passive pleasure with his work. He's delivering videos that viewers really want to see and even seek out. The film Denali received over 9 million views in less than two weeks.
When asked what his favorite project has been to work on, he credits Damnation. Not because it was fun to make, but because it completely kicked his ass emotionally and creatively for three years straight. His current project has him in Nepal following a man who harvests honey from beehives on the sides of 200-foot cliffs. He notes that it's a long, wild story that he'll be sharing in the near future. And that pretty much sums up Ben Knight, one badass photographer and filmmaker who is fervent about his work and producing video we actually want to see. Oh yeah, and he likes cats, fried shrimp, bicycles, sweet tea and big cameras.
Images, words and video by the ever so talented Ben Knight. (Follow all of Knight's adventures on Instagram at @ben_knight).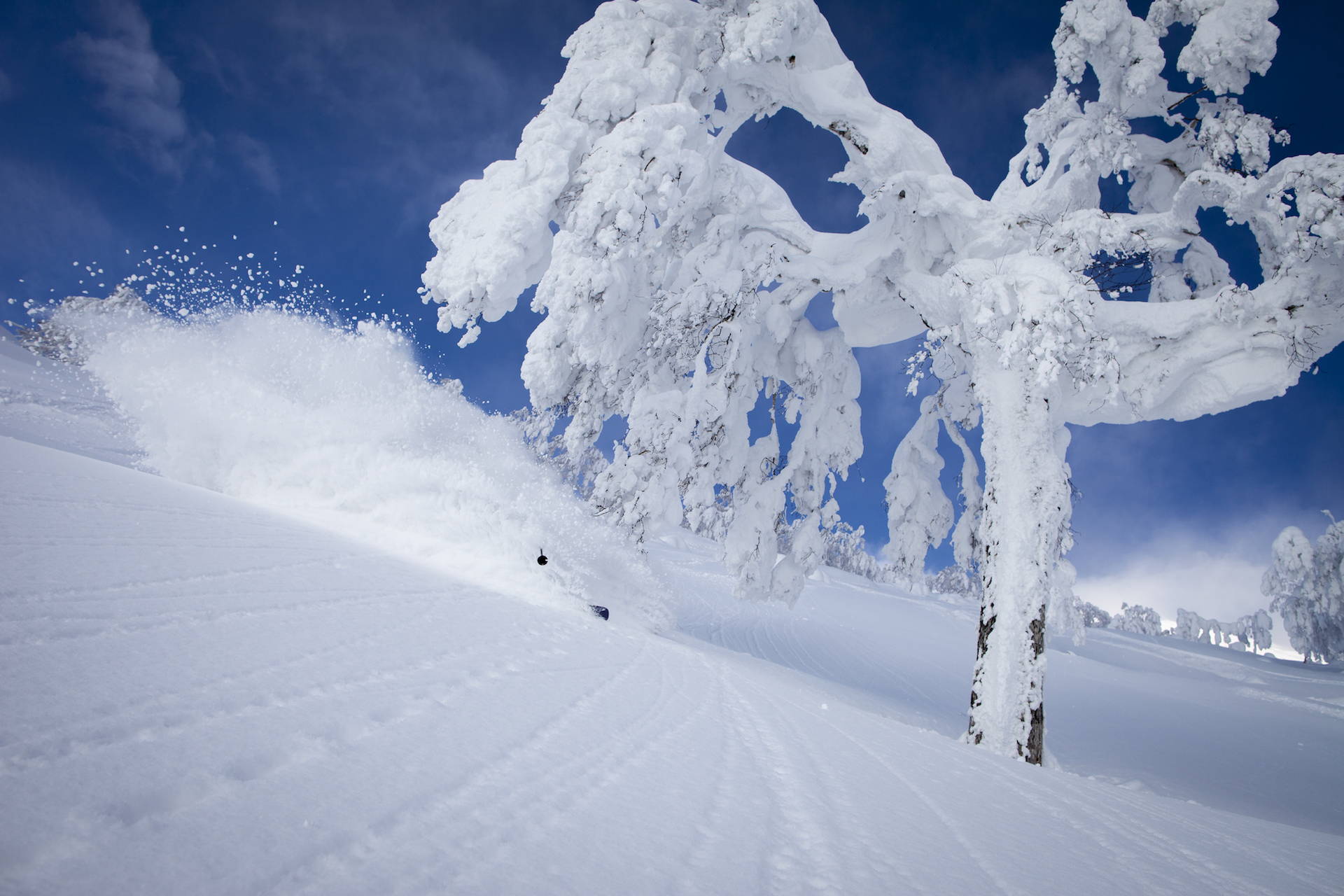 This is a photo I took of my friend Molly Baker getting her nostrils packed full of snow on Mt. Yotei in Hokkaido, Japan.
This photo of Telluride's Kim Richard is really special to me because it sums up some of my favorite memories of Telluride. A humble, thoughtful, grateful, creative and generous community nestled and hidden in the deafening silence of Spring storm.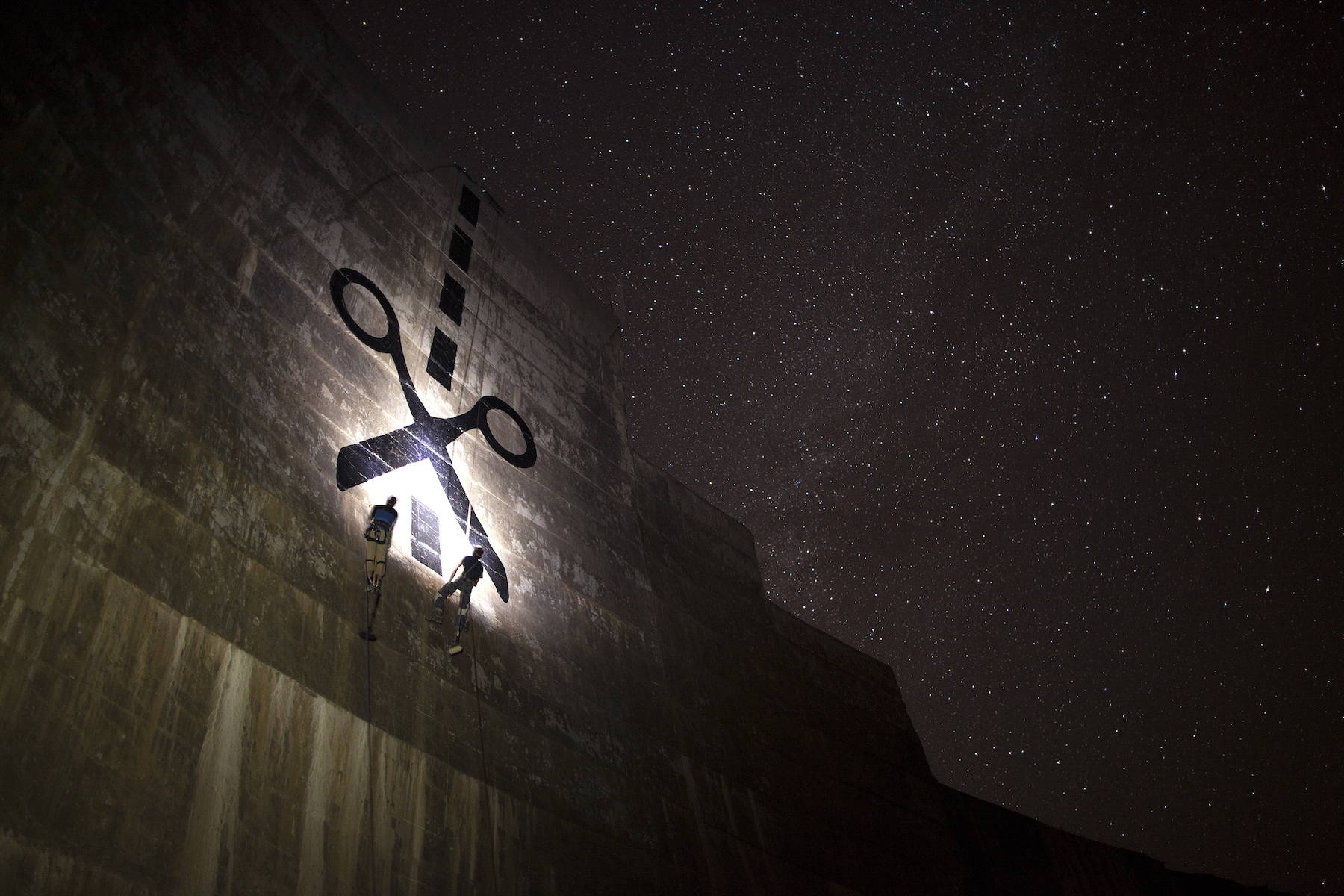 We decided to paint a 230 foot dotted line with a pair of scissors on the face of California's Matilija Dam to remind people that it needs to be removed for our film DamNation. The most memorable night of my life thus far, for sure.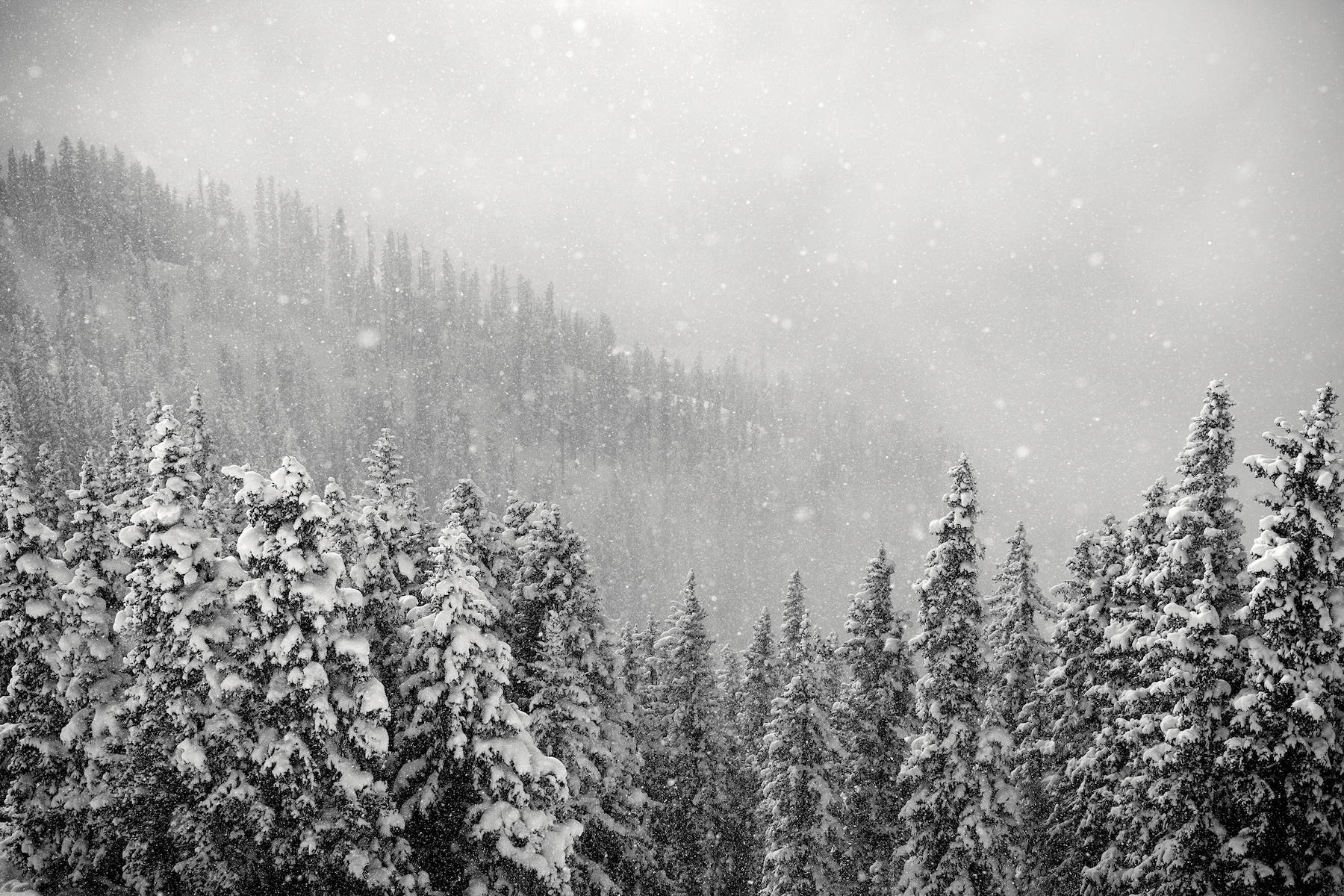 I can't articulate why in a sentence, but this photo I took on Apex Glade in Telluride might be one of my favorite photos ever. It has depth visually, but also in a squishy hippie way to me.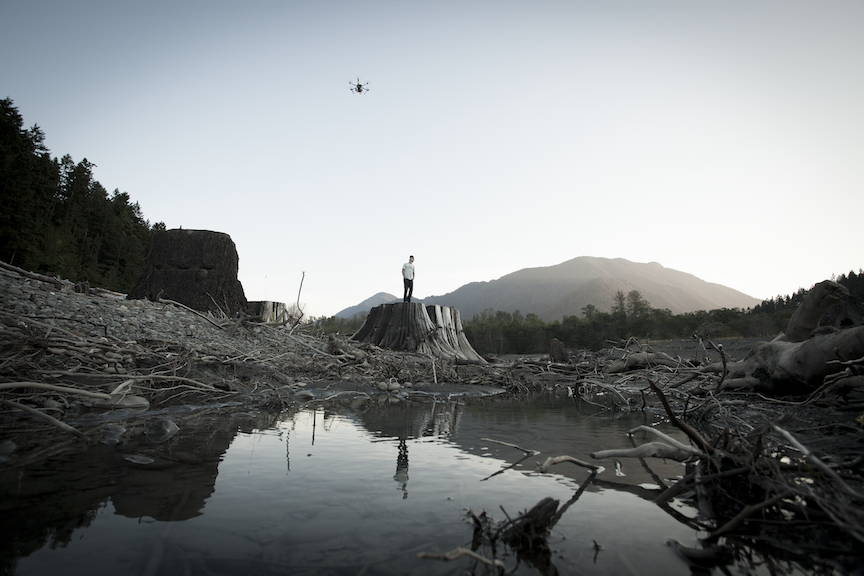 This is one of my favorite photos from our film DamNation. Not to sound too dorky, but It kinda represents a re-birth. A re-birth of a place that was drowned by a dam for a century, and a new era in cinematography with the use of camera drones.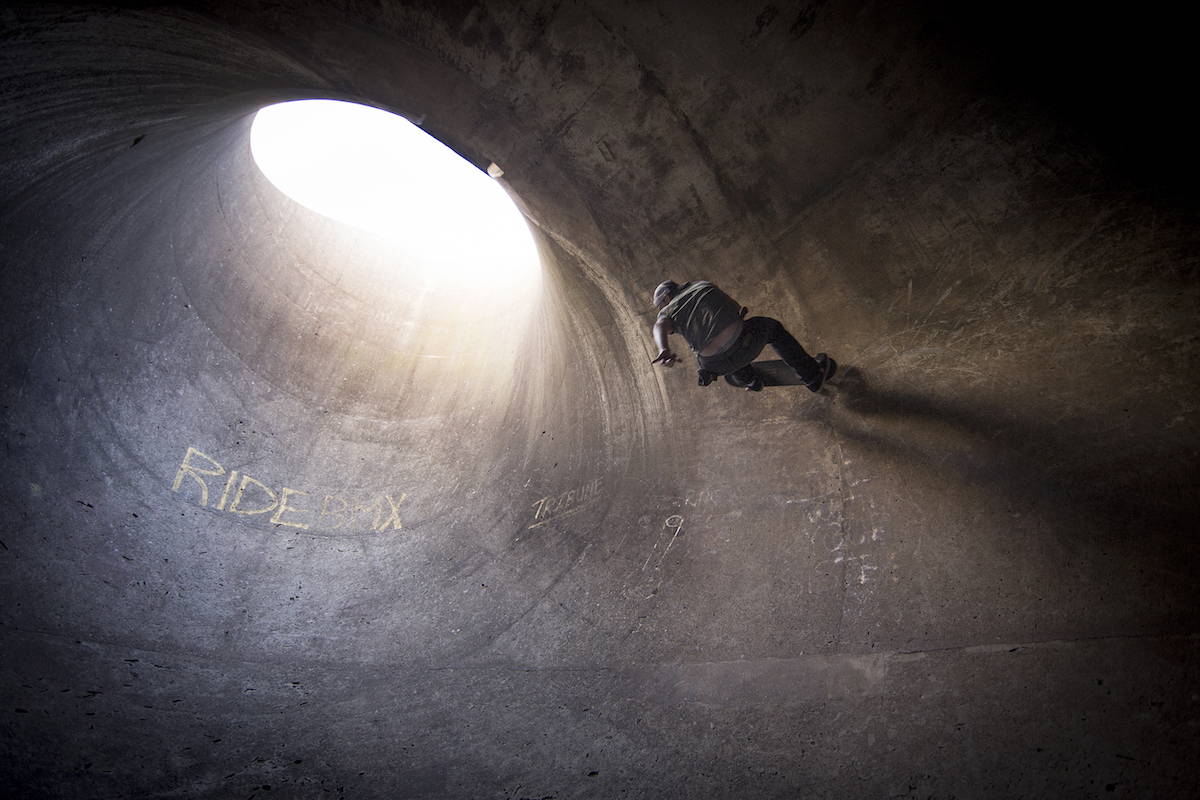 This is another photo from our film DamNation that I liked… it's of my crazy talented and big-hearted friend Jary Metcalf [Telluride Local] exploring the bowels of a dam.
These are just some handsome deer and some big-ass snowflakes in my new front yard in Howard, Colorado.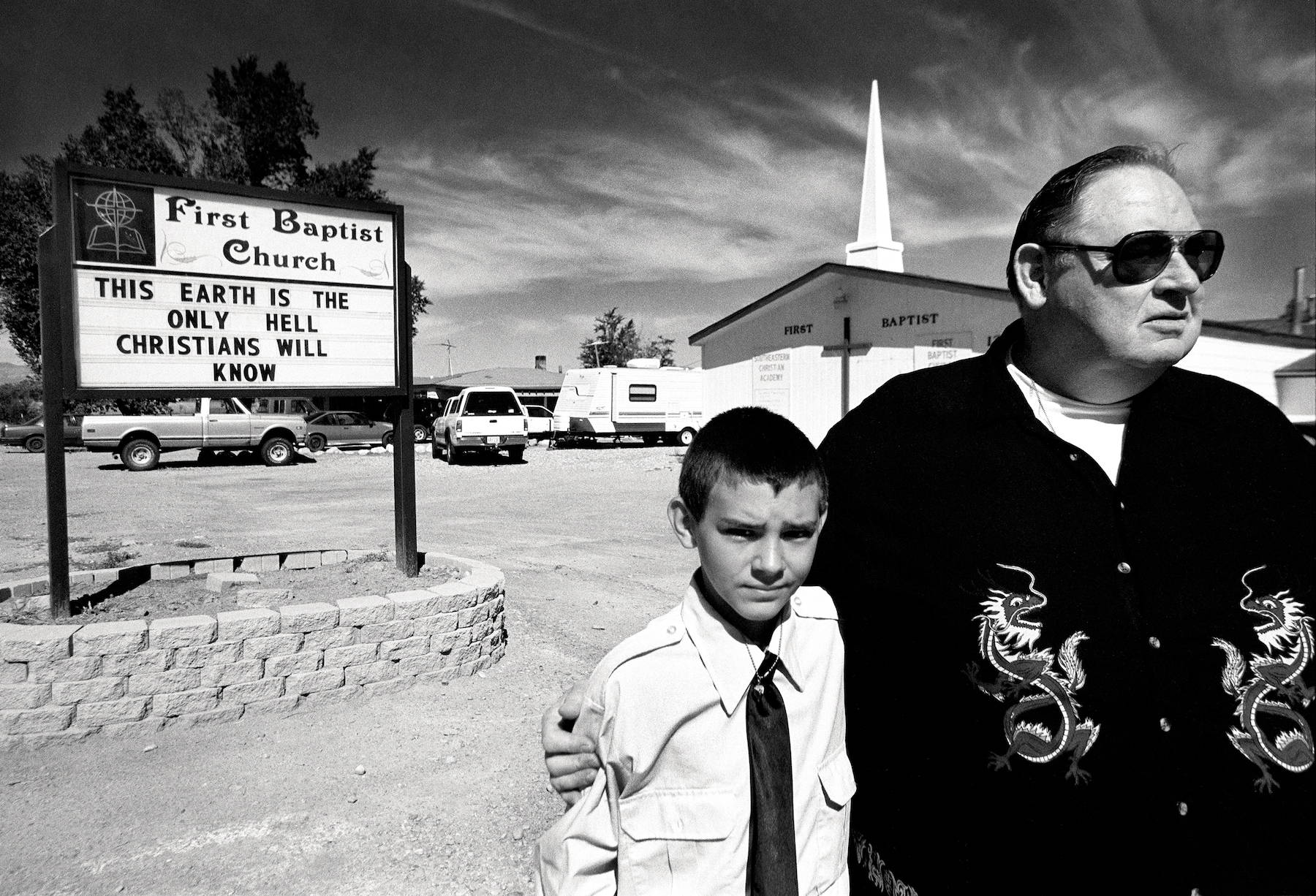 This is the photo that I've always been most proud of. I had to fight myself to get the courage to ask the Church's minister if I could take his portrait with his sign. I was drawn to the message on the sign because it offended me, but now I'm more drawn to the stoic way the minister looked away while the Sunday School kid just looked right through me. The dragons on his shirt are a little unusual too, I thought.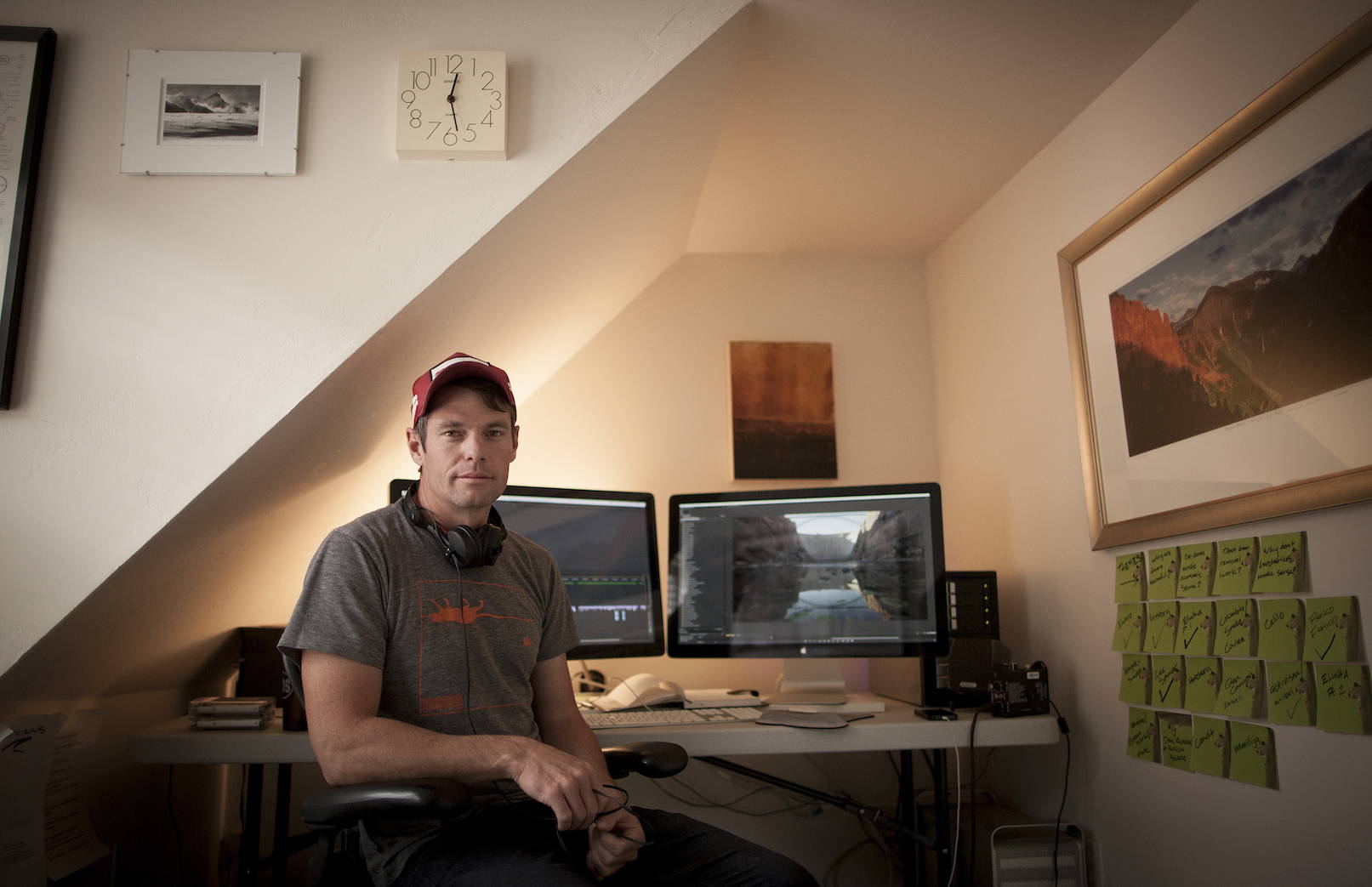 I think people think filmmaking is all dreamy and shit, but in reality I basically just sit at this fucking computer for a billion years trying to figure out a story puzzle and occasionally have anxiety attacks that sometimes lead to smashing keyboards over my knee like a 12-year-old with a tree branch.
Denali