Behind the Lens: Jesse Levine
by Wagner Skis / Jan 22, 2020
JESSE LEVINE HAS WON AN EMMY
He doesn't think it's that big of a deal, but we know it's impressive.
Levine grew up in Massachusetts and was recruited to play baseball at a small college in Burlington, Vermont. In 1999 he took a semester off to do a National Outdoor Leadership School course, but on returning to Vermont learned that his NOLS credits wouldn't transfer. He packed his bags and drove to Crested Butte, Colorado.
One of his NOLS instructors helped him get a job with the ski and snowboard school and before long he was ski bumming with the best of 'em. But Levine could only bum around for so long, so he moved to Ft. Collins and in 2003 finished his degree in Natural Resource Management at Colorado State University. Life after college led Levine to Cameron Pass (the northern border of Rocky Mountain National Park), skiing on the regular and dipping his toes in ski films.
Filmmaking and photography became Levine's life from this point forward. He eventually made three full-length ski films and went on tour. But, ski films didn't pay the bills so Levine transitioned to more corporate photography and video opportunities. Eventually that grew old. In 2011 he shed broadly-commercial shoots to focus on projects in the mountains.
Today, Levine works full time in the adventure film and photography world. He has created a niche in storytelling and short documentary films. His clients include Osprey Packs, Odell Brewing CO, Flylow Gear, and Outside TV. He's traveled to Kyrgyzstan to shoot still images for a backcountry snowboard film, he has skied Pico de Orizaba in Mexico and has filmed some of the world's gnarliest kayaking on Rio Baker in Chile. He seeks challenging, out-of-his-element adventures. The harder and more unique a project, the better suited Levine is for the job.
What's next? Levine is always on the hunt for far-away or unique locations and interesting people with a story to tell or experiences you can't find anywhere else. With an Emmy, a PDN Photo Annual award and a ROAM award already under his belt, we know that Levine has a very impressive road ahead.
You can see more of Levine's work at his website here and don't forget to follow him on Instagram here. The following images and accompanying words are by Jesse Levine.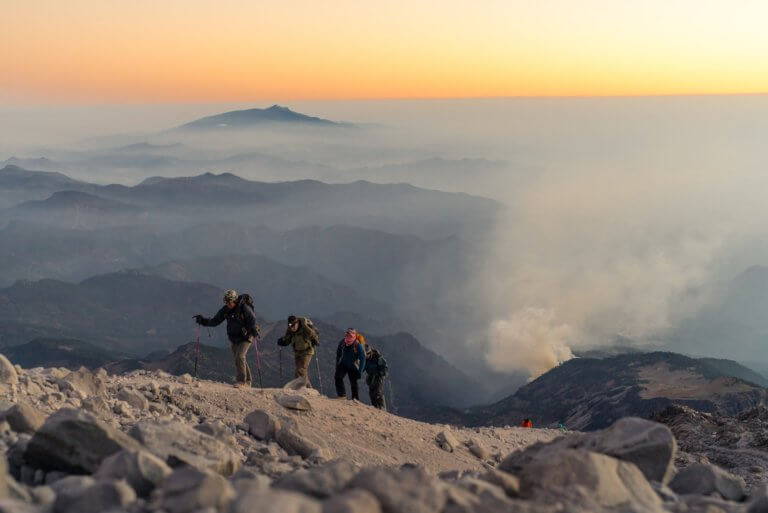 Sunrise on the approach to the Jamapa Glacier on Pico de Orizaba. We summited and made a heinous ski descent off the summit on rock solid 6" tall penitentes protruding from the surface of the glacier. Skiing volcanoes in Mexico is definitely type 2 fun.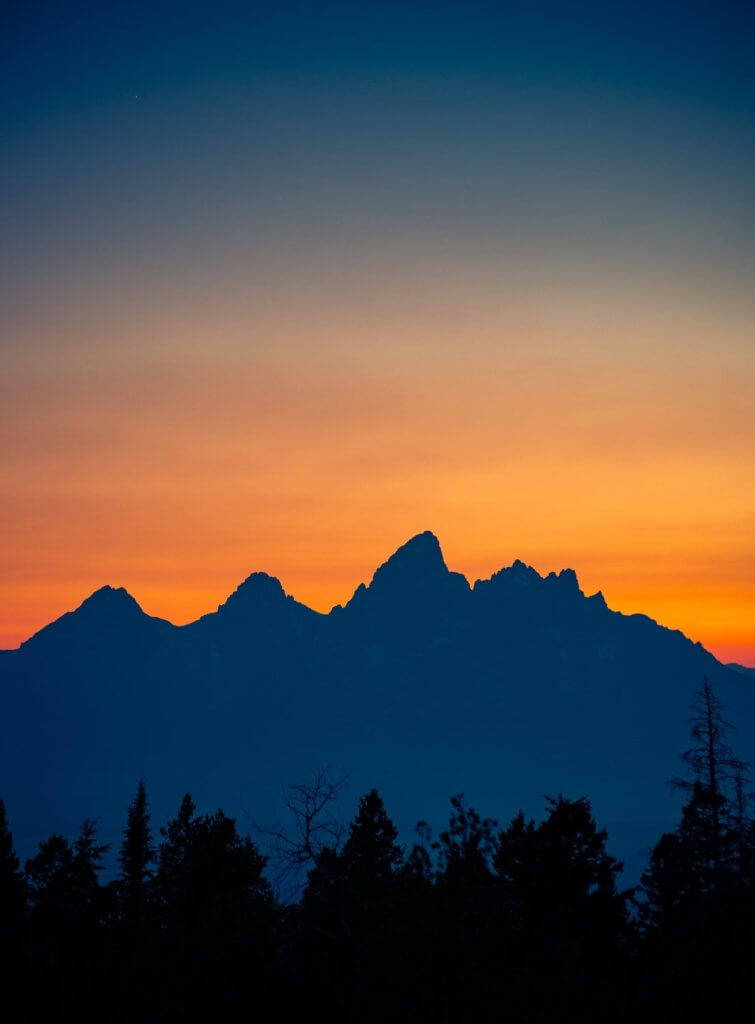 I shot this image on a road trip to Jackson. I spent our first afternoon scouting a location with a head on view of the Tetons from across the valley. After a bit of driving and wandering with my dog I found a great spot. We came back late in the afternoon to setup a timelapse and tons of haze from a nearby fire filled the sky….ruining my chances of a clean time-lapse. I was discouraged at first, but came to appreciate the painterly quality the haze added to the image.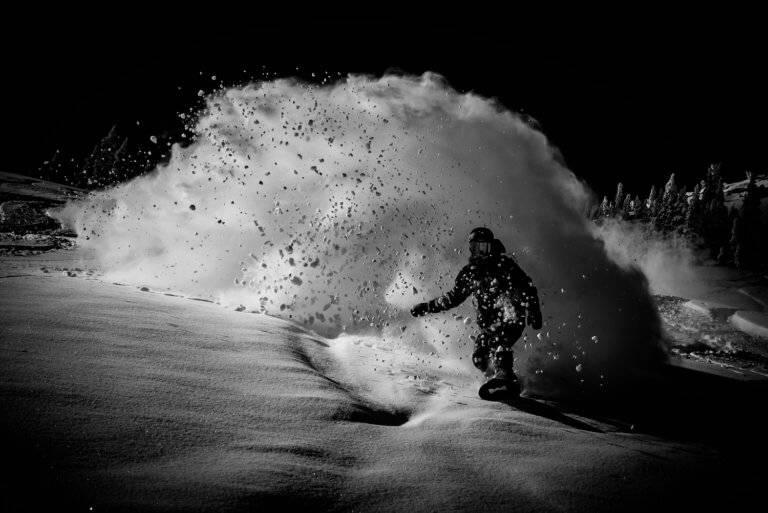 This image of Rafael Pease was shot while on assignment at Valhalla Powder Cats. Rafa always knows exactly where to turn for the camera.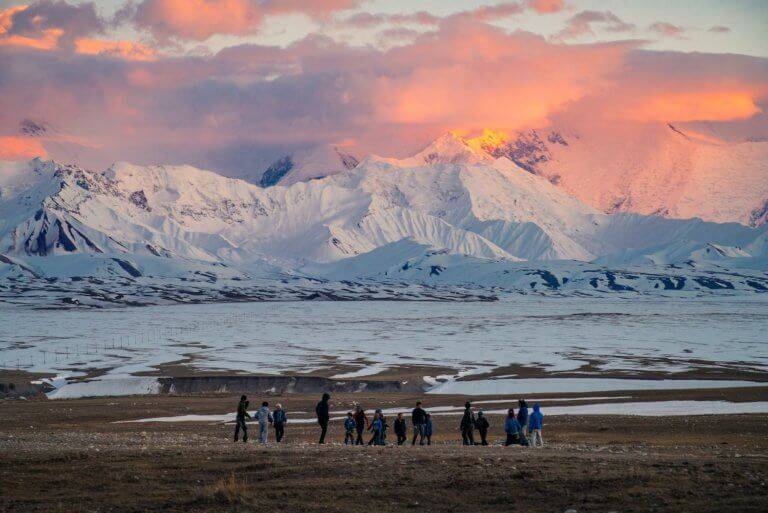 This image is from a trip to Kyrgyzstan to shoot still photography for a snowboard film. We stayed in the small village of Sary Mogul on the Pamir Plateau before heading out to a basecamp at the edge of the mountains off in the distance. Each evening the local kids would have a football game on a makeshift field.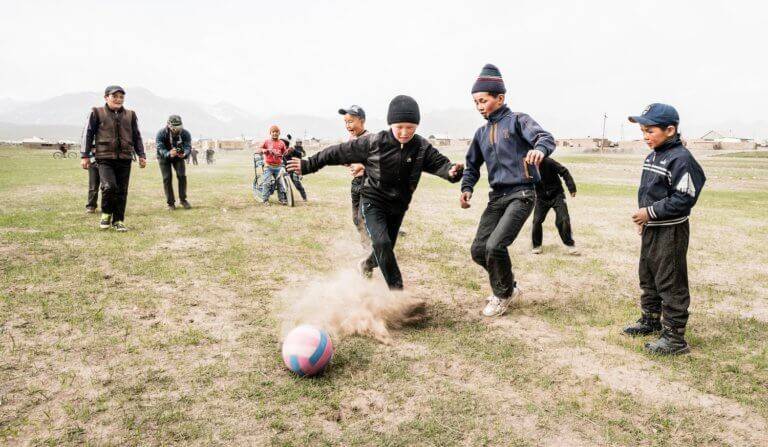 The evening football match with a half inflated volleyball and rocks outlining the field. We crashed the game this evening and taught the kids how to high five and they forced us to eat bugs while laughing at us in mix of Russian and Kyrgyz.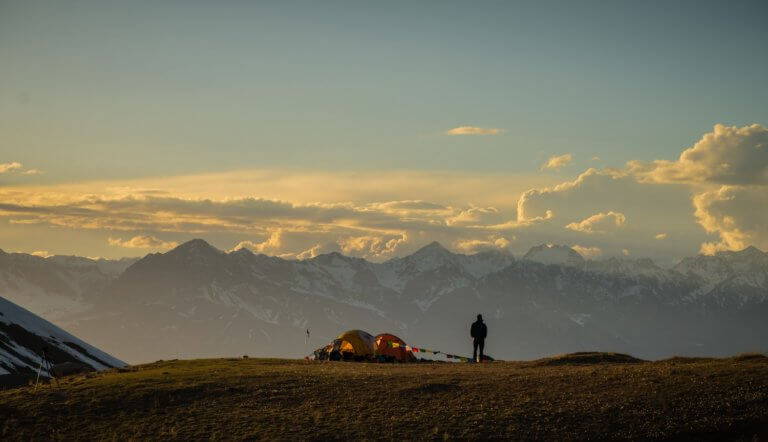 Our basecamp in the Pamir Mountains. We were lucky to camp on dry ground right next to a creek at the edge of snow line. Each morning we would make the 6 mile track to the base of the surrounding peaks and chose our own adventure on what to ride and film.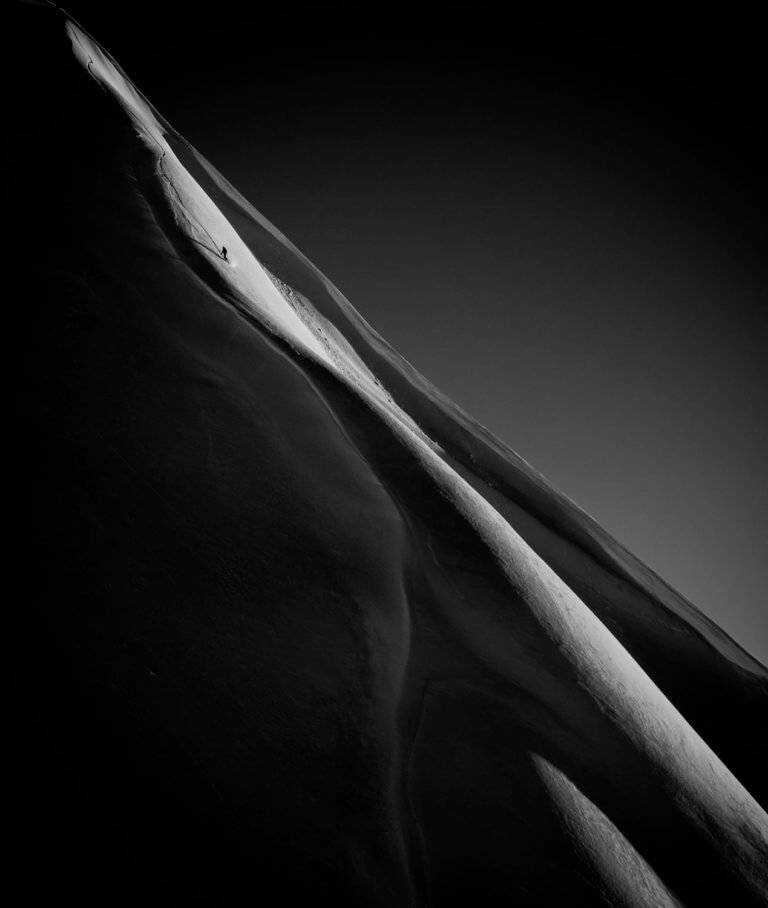 We had been drooling over this spine wall from our camp for the first week of our trip. After some recon and planning we got ourselves into the perfect position to capture this image a few minutes before the sunset.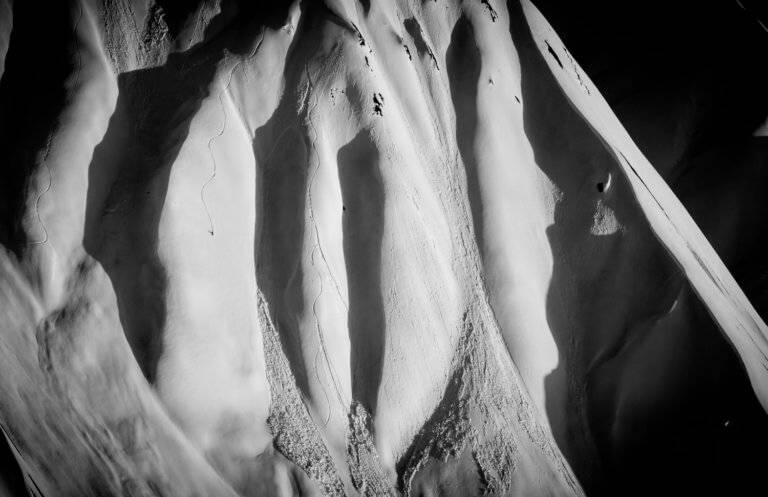 Another image from our time spent in the Pamir Mountains of Kyrgyzstan. Azamat was one of the few Kyrgz words we learned on our trip. It means good job and is usually accompanied with a pat on the back. So we decided to call this spine wall the "Azamat Spines".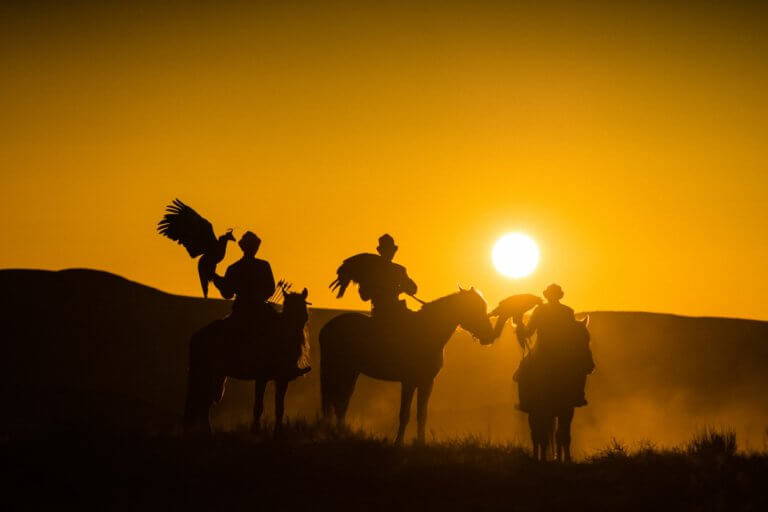 Third generation eagle hunters near the Issyk-Kul region of Kyrgyzstan. To see more images and read a story about this trip you can see the feature story I put together for Mountain Life Magazine here.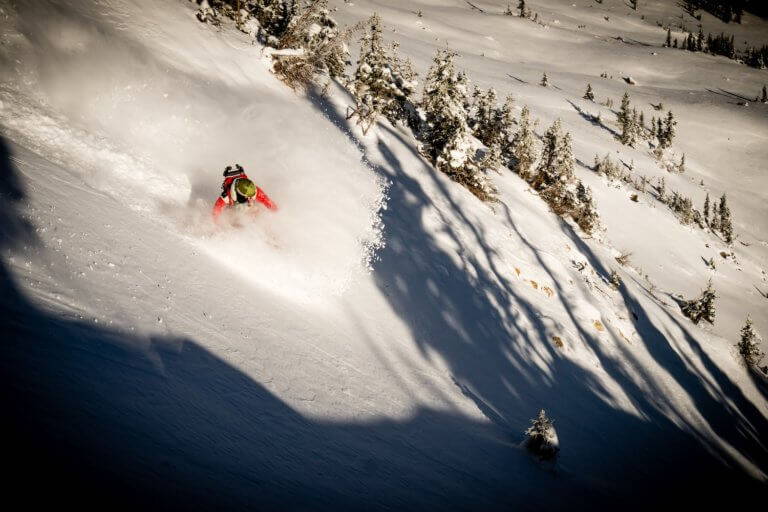 Erik Dierson is one of my favorite people to shoot with in the backcountry. He's always down for early morning starts and has one of the best toeside slashes in the business.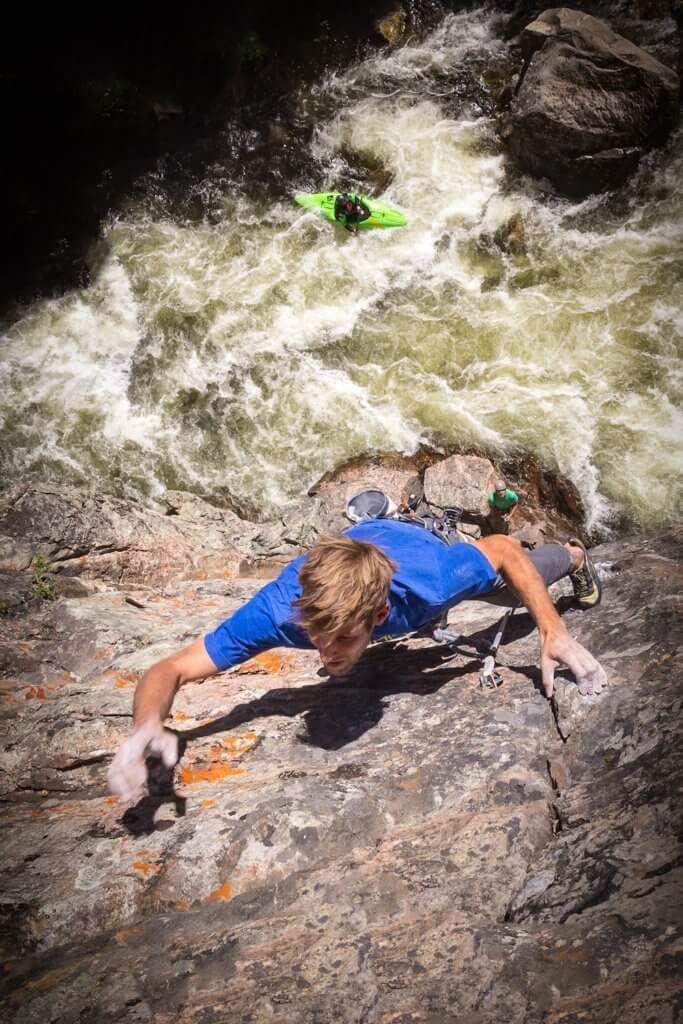 This image was many years in the making. I'd been helping my friend Ben Scott shoot images for his Poudre Canyon Guide book and we worked on a short film together about a beautiful 5.14b he developed in the canyon. Shortly after he developed this crag above a class V rapid on the Poudre River we both became obsessed with making an image with a climber and kayaker in the same frame. Eventually the idea came to fruition and we recruited local Poudre legend Evan Stafford (author of Whitewater of the Southern Rockies) to run laps on the stretch of whitewater while Ben sent the crux on the route.
This image of my friend Jimmy Wilson was captured on an alpine ride in a torrential downpour. It always seems to be an epic with Jimmy, but we usually come away with some unique images….and cold fingers and toes.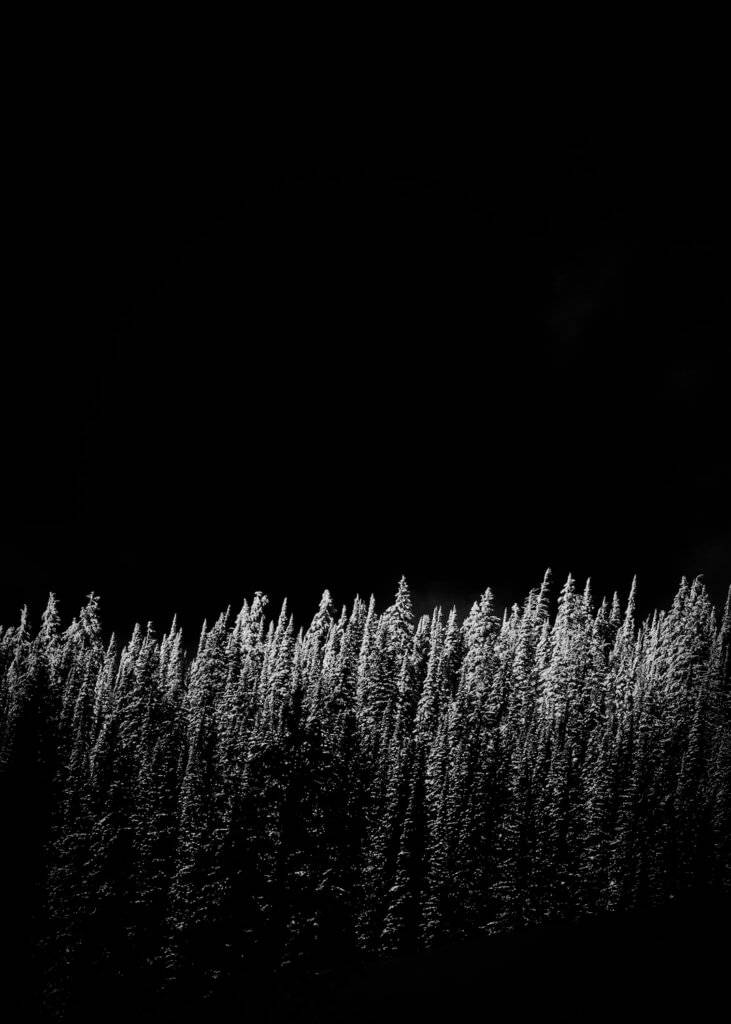 I shot this image at Whitewater Ski Resort outside of Nelson, BC. I hauled my camera and a few lenses around all day and only shot a few shitty images. At the end of the day while sitting at the bar the light peaked through the cloud and lit up the tops of the trees for a few moments…I put my beer down and ran outside to catch it just before the light faded.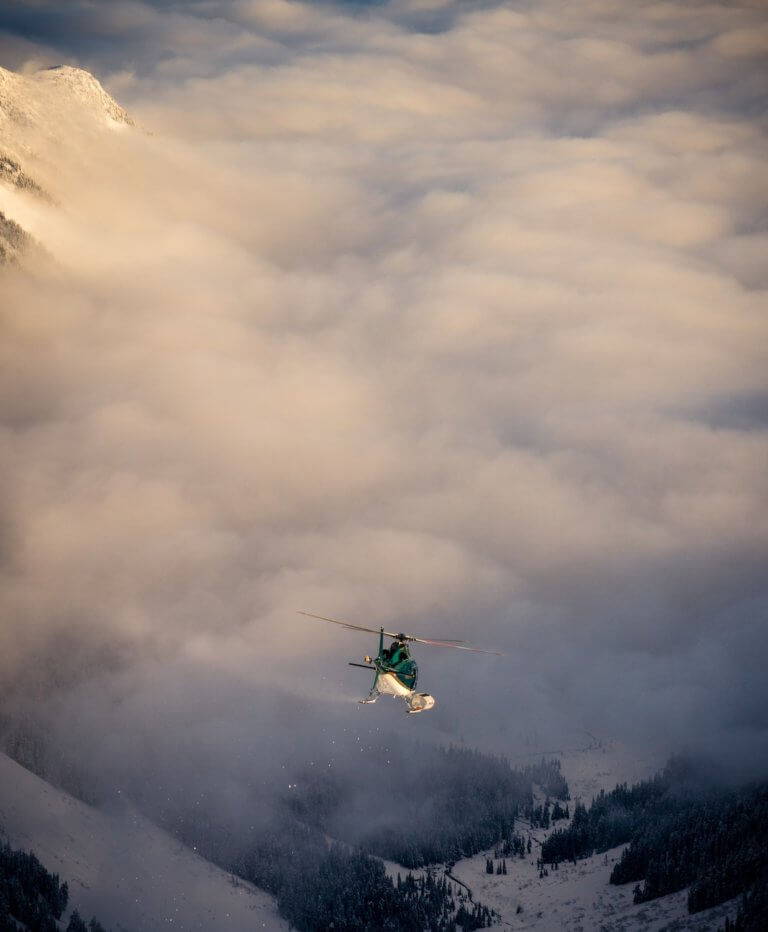 I captured this image of the Augusta Koala helicopter while on assignment at Northern Escape Heliskiing in Terrace, BC. One of the pilots said "this bird flies like a homesick angel."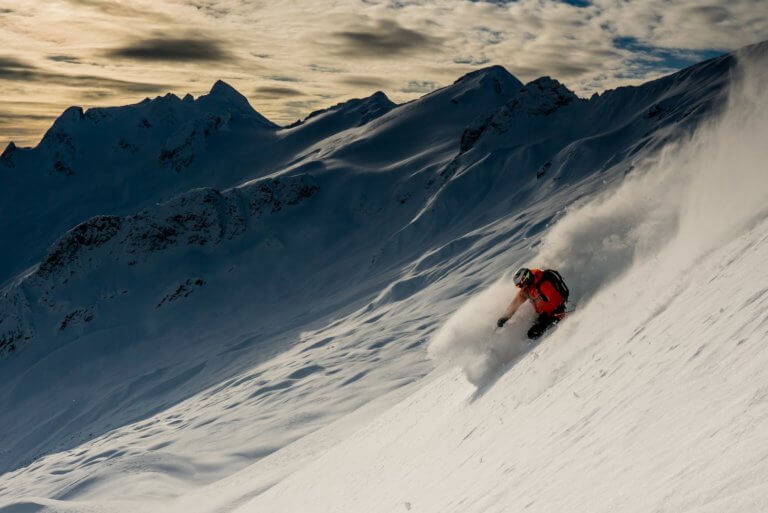 This shot is of my friend Yvan, a guide at Northern Escape Heliskiing. He described his job as "showing people the best days of their lives." He's French Canadian guide…so I could never seem to follow his instructions properly.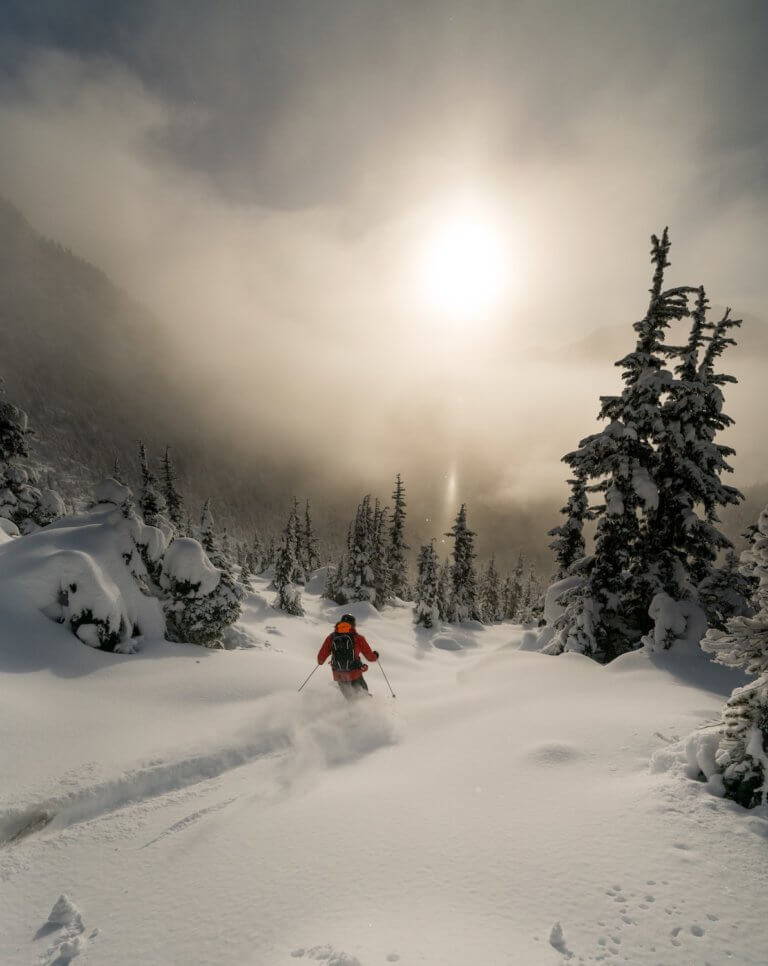 Another one of Yvan leading clients to the best day of their lives. The light around Terrace, BC is so magical it's hard to take a bad shot.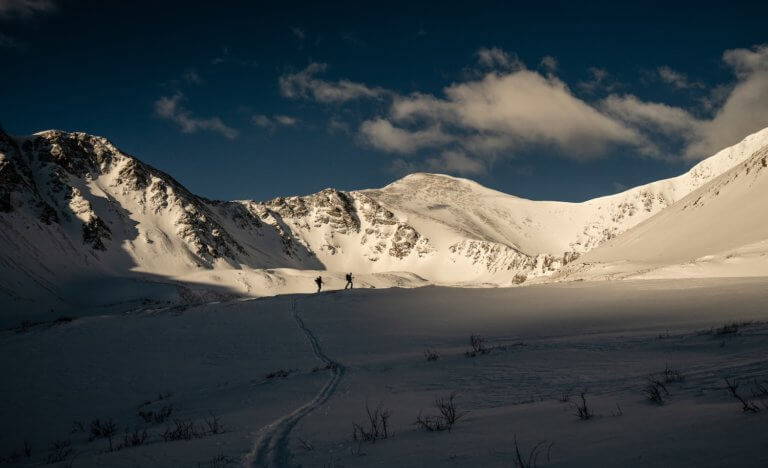 An early morning trying to keep up with my fast friends on the approach to ski Torreys Peak.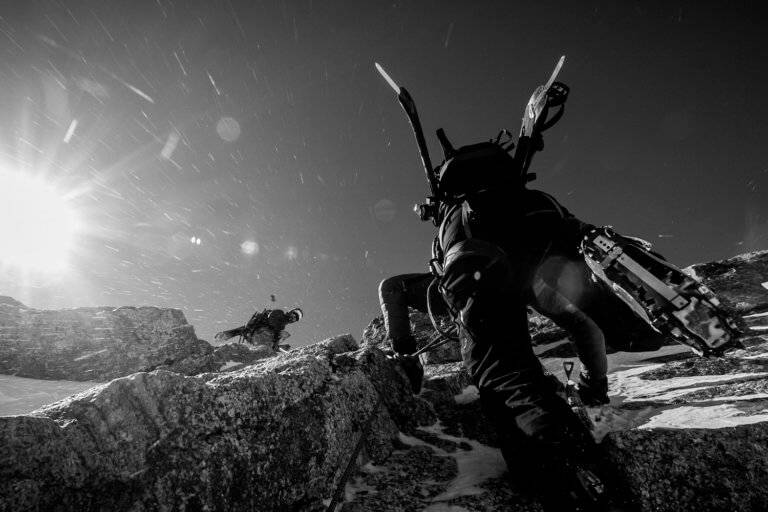 This image is from one of my all time favorite mountains, Longs Peak. While living on the Front Range I spent many days carrying skis up this mountain. This particular day we climbed the cables route and descended off the summit down the homestretch to Keplinger's couloir.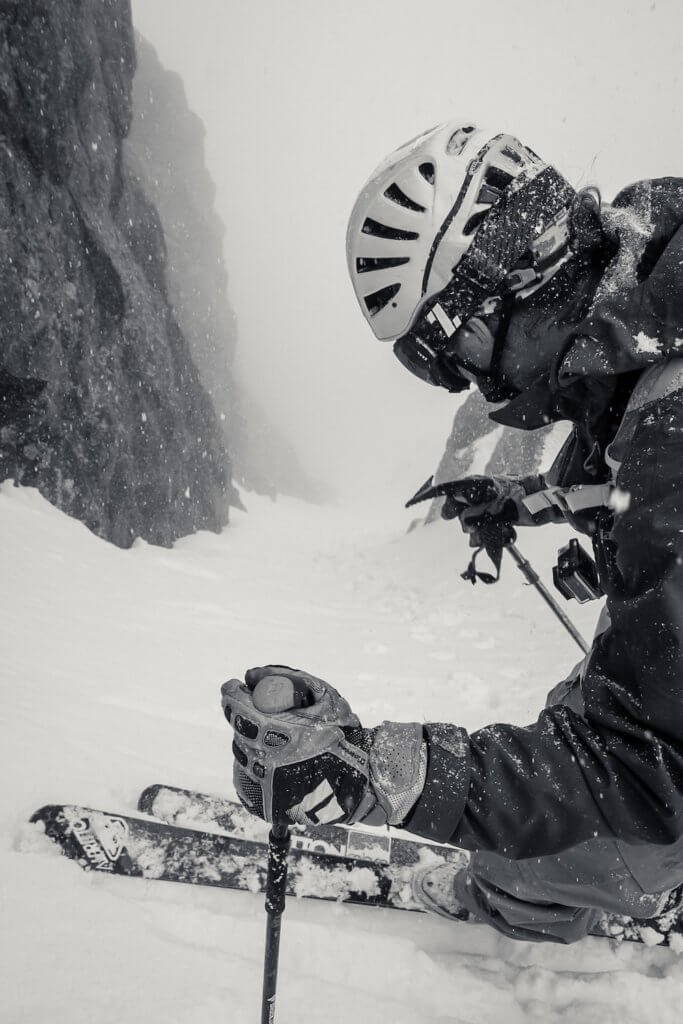 This image is from the top of the East Coulior on Mount Eolus. I had been following Austin Porzak as he skied his last 10 peaks to finish all of Colorado's 14ers. On this trip we rode the Durango-Silverton Narrow Gauge train to the Needle Creek Trailhead to access the Chicago Basin 14ers. We hiked in, setup camp, and climbed and skied the 3 14ers in one day, then hiked out the following morning. You can find a feature story about this trip in Backcountry Magazine here.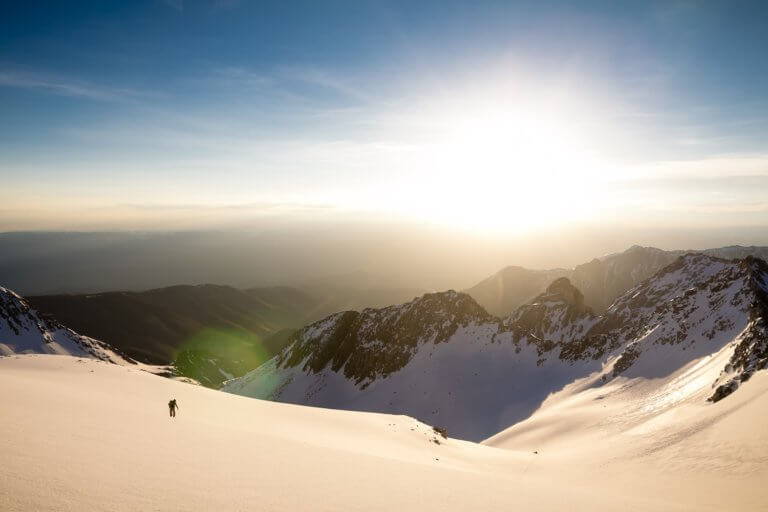 This image is from the approach to ski the East Face of Capitol Peak. Austin's final 14er ski descent. We ran into dangerous snow conditions on the descent and it wound up taking us over 24 hours car to car for this one. Solid type II adventure…well maybe even type III.
Back to JOURNAL