Bill Kerig: The Edge of Never
THE EDGE OF NEVER
In 2005, Bill Kerig set out to capture the heart and soul of the ski industry, just as his former roommate did with the production of DogTown and Z-Boys, the legendary skateboard documentary. At that point, the ski industry hadn't been introduced to the world of documentary films. Ski productions were marked by funky tunes, rad tricks and ski porn. They typically featured the best skiers in the industry and had you wanting to ditch your day job. Kerig brought real heart and soul to the ski industry with his book and film The Edge of Never.
Bill Kerig was initially positioned to film the Edge of Never with Glen Plake and Kye Peterson in Chamonix, France. The story chronicled Peterson's journey to ski the line that had killed his father, famous big-mountain skier Trevor Peterson, in an avalanche in the Exit Couloir on the Glacier Rond. The project got derailed when the production company lost its owner (Peter Jennings) to lung cancer and Kerig found himself out of his own film. Since Kerig already had the story, he proceeded to write the book with the same title, and finished it in six months. When the book became a huge success, Kerig went back to the original production company and bought all his footage back. He raised the necessary funds and ultimately made the film himself.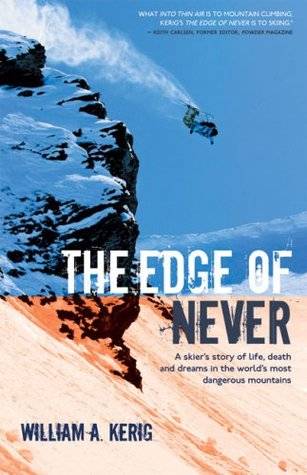 Perhaps most surprising for Kerig during the whole process was the depth of each individual involved. They were all incredible skiers, but more importantly, everyone cared deeply about the storyline and about everyone else involved. It proved to Kerig that skiers embrace the better side of human nature. It also helped Kerig understand that even as he was filming a story about a boy who worked hard to achieve his goal and honor his father, he was also discovering his own capacity for perseverance, and how much it meant to him to give the ski industry an inspiring story with depth, heart and soul.
Today, Kerig continues to give back to the ski industry and beyond. Four years ago he started the internet company RallyMe (similar to Kickstarter) to help raise money for individuals and sports teams to reach financial goals to get them to certain events, competitions, etc. that wouldn't be possible without broad reach support. RallyMe has funded thousands of athletes in an industry where funding has decreased and the cost of participating has increased.
Kerig is an innovator. He's making a living by creating brands that are justified by their success in the industry. Bill Kerig is heart and soul and we're excited to see what he comes up with next.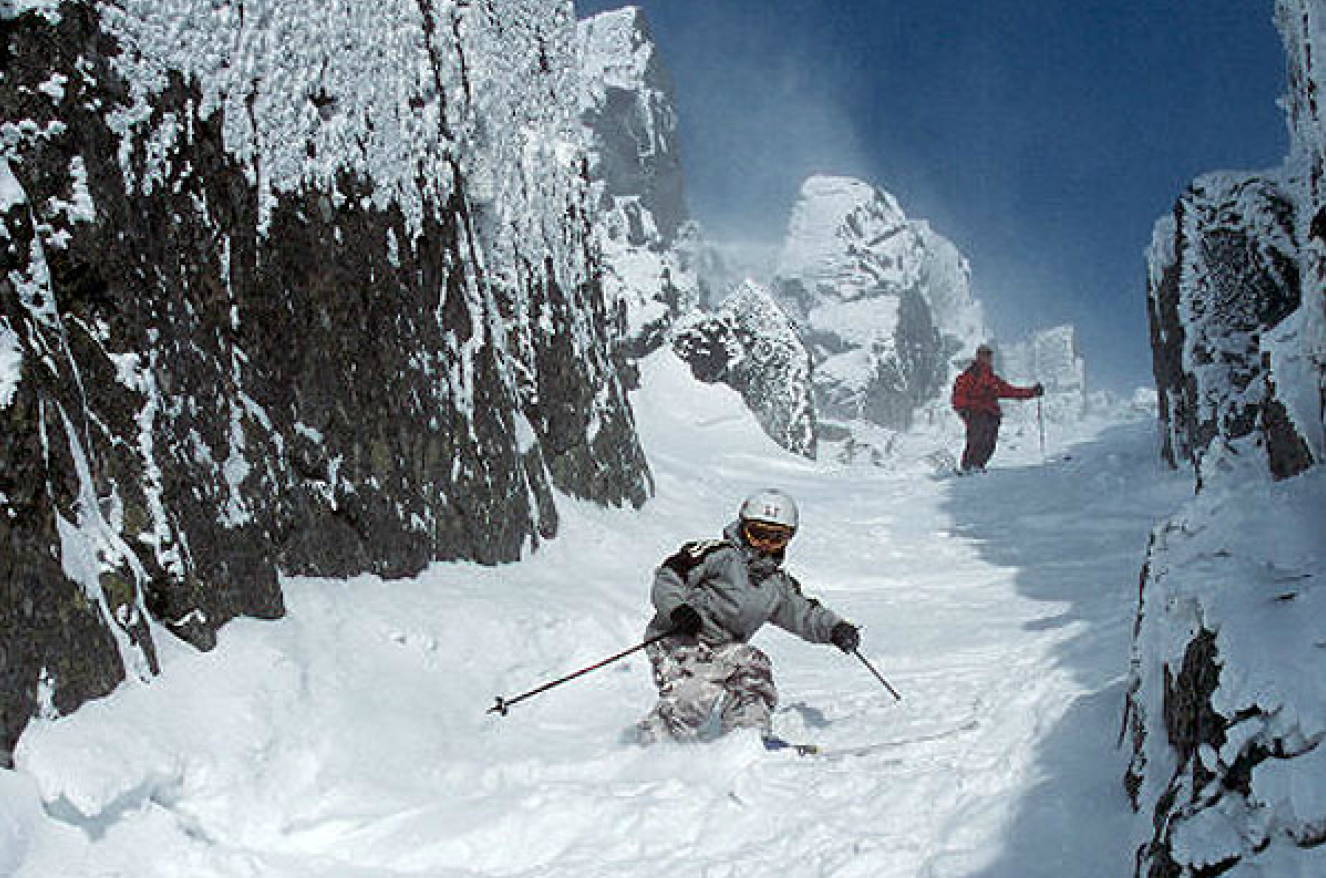 Kye Peterson skiing at the age of 12.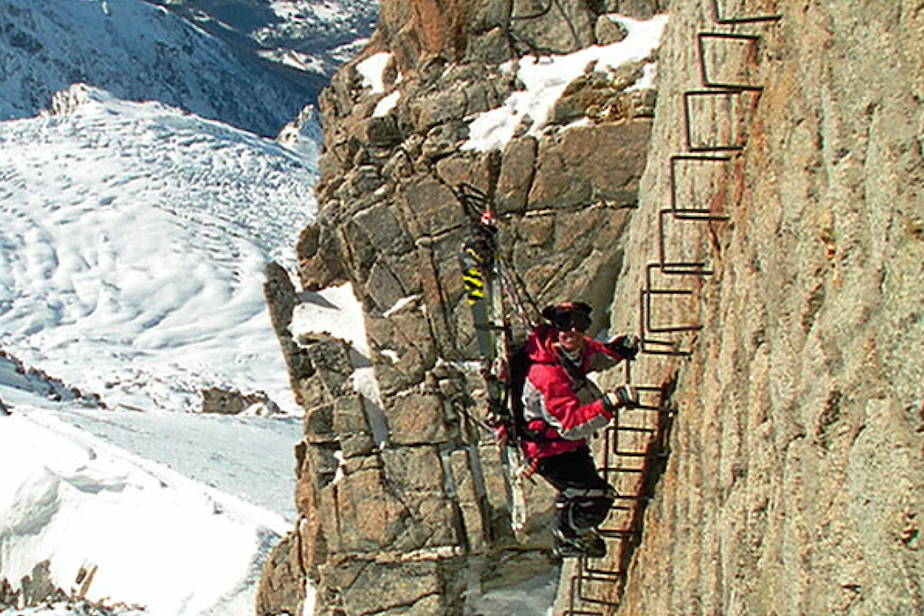 Glen Plake downclimbing an 80-year-old ladder to get to Glacier Rond.
Learn more about The Edge of Never and purchase it here.