How to Pick an Avalanche Education Course
WHICH AVALANCHE COURSE IS RIGHT FOR YOU?
A few years ago, the American Avalanche Association (A3), embarked on a collaborative effort with major avalanche educators to roll out a new curriculum, modeled after a very successful Canadian program. The goal was to improve safety for workers, recreational backcountry users and professionals in the avalanche industry. With the debut of this new course, there is some possible confusion about where to start and how to tie it in to previous courses you may have taken. The new curriculum takes two tracks, one for recreational users and one for professionals:

The pro and recreational tracks start with identical first steps, which are foundational to everything that follows. Regardless of your ultimate goal, start with the Awareness and Level 1 units.
AVALANCHE AWARENESS
These courses can take a few hours or a full day, and are often taught by local avalanche centers, nonprofits or mountain-gear retailers. The major points are to
Get the right gear
Understand where to find valid information and how to use it
Identify avalanche terrain
Where to take the next steps.
It is important to note: THIS IS NOT A LEVEL 1 COURSE!
LEVEL 1
This course should be no less than 24 hours and is generally taught over three days. This is the cornerstone course for anyone who intends to travel in snowy mountainous terrain. It introduces avalanche hazard assessment, decision-making and rescue. You'll understand decision-making about when to go or not to go, and how to conduct yourself in and around avalanche terrain. This course is appropriate for all current and aspiring backcountry travelers.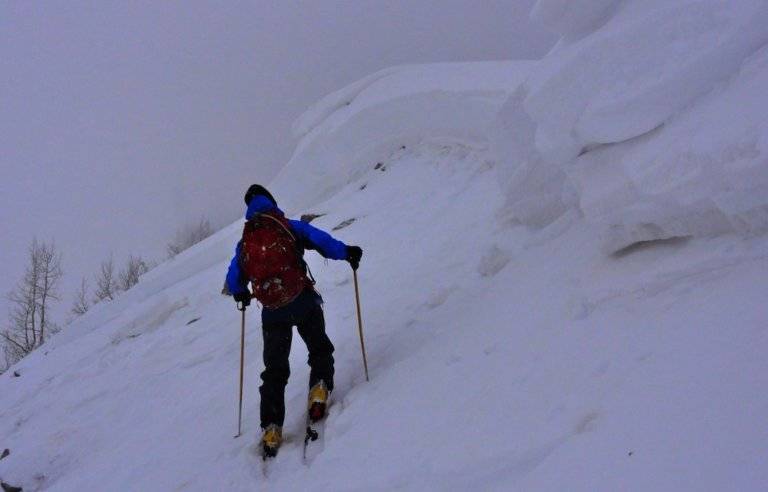 Student investigating a large intentionally triggered avalanche
AVALANCHE RESCUE FUNDAMENTALS
This one-day course (8 hours of instruction, a combination of classroom and field time) focuses exclusively on how to be prepared for, and respond to, an avalanche incident. You will gain hands-on experience with techniques of companion rescue. Most avalanches that carry and/or bury a person are triggered by that person or someone in their party. An immediate response by the group involved is the best chance for survival. Be ready to save a life; always travel with someone you trust to save yours. This course is for everyone and should be a periodic refresher to keep pace with evolving technology and technique. We recommend getting your backcountry ski partners to take it with you.
LEVEL 2 AVALANCHE
This is where the two tracks split: professionals go to the Professional Avalanche 1 unit, and recreationalists go to Level 2 Avalanche course. The prerequisites are the Level 1 and rescue fundamentals – you should have prior avalanche training and experience. Are you a dedicated winter recreationalist who yearns to explore more challenging and complex avalanche terrain? Gain a deeper understanding of the nuances and intricacies of avalanches. Further hone your hazard assessment and decision-making skills. Understand how to choose terrain to match the current avalanche conditions.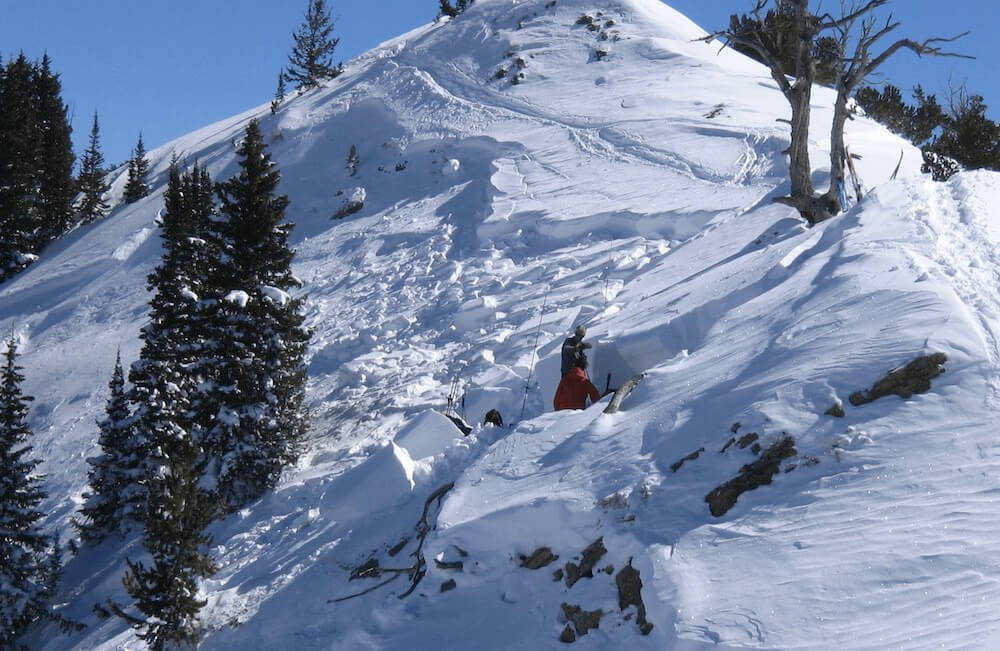 Students perform a crown profile on a large natural avalanche
PROFESSIONAL LEVEL 1 (PRO 1)
This entry-level avalanche course is aimed at professionals, those seeking employment in avalanche management, those newly employed and seasoned avalanche professionals who wish to refresh their skills and learn current practices. The five-day Pro 1 course focuses on how to be a contributing member of an operational avalanche program and team. The student will be taught, coached and evaluated on the proficiencies required of a skilled observer who effectively collects and contributes professional information and opinions to risk management discussions and operational decisions. Prerequisites for this course include a Level 1 course, Avalanche Rescue course and at least one full winter season of relevant experience.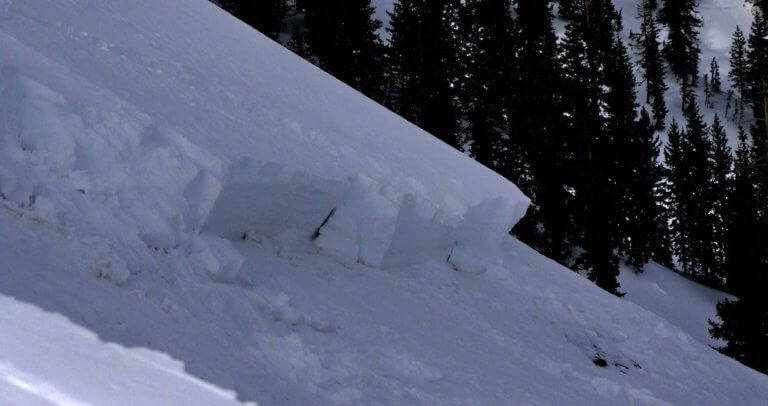 Unintentional skier triggered slide in Days Fork, UT
PROFESSIONAL LEVEL 2 (PRO 2)
This course is for developing avalanche professionals with several seasons of applied professional experience and/or seasoned professionals looking to develop skills applicable to leadership roles. The six-day Pro 2 course focuses on leadership skills within an operational avalanche program. The student will be taught, coached, and evaluated on operational risk management decision-making skills, including forecasting, risk mitigation strategies and professional communication. The prerequisites include a Pro 1 certificate, at least two full winter seasons of operational avalanche experience (verified by a letter of reference) and submission of examples of professional documentation.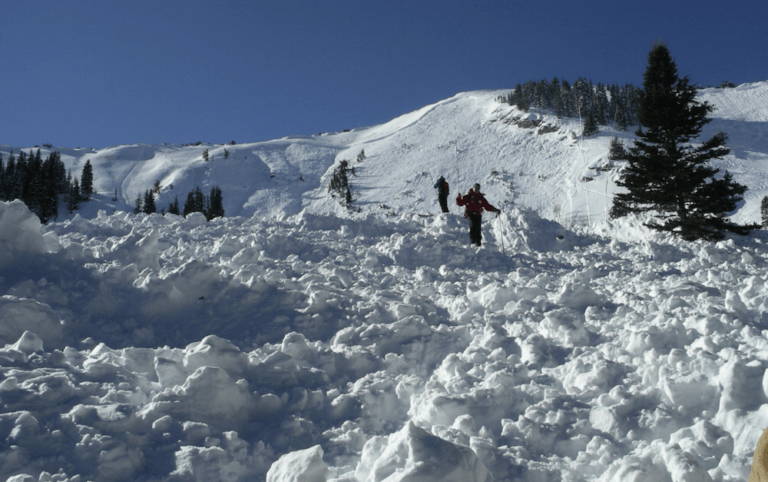 Patrollers perform spot probing and run dogs on a large, fatal avalanche in the Park City backcountry
PROAVSAR
This stand-alone course supports professional SAR (search and rescue) operations. It covers the intricacies of organized rescue, including Incident Command System, tactical and medical triage, group risk management and complex decision making. PROAvSAR students may or may not have taken another course in the Pro Training progression. This course was designed for ski patrol, search and rescue, EMS and law enforcement.
Hopefully this helps clear up any confusion on which avalanche course to take and leads you to the correct starting point or where to pick up your avalanche education. Ready to continue your education progression? Use this tool to find course providers in your state.
Brushing up on all things avalanche education and awareness? Check out these articles:
Article & Photos by Jake Hutchinson
This article was written for the Wagner Journal by Jake Hutchinson. Jake has spent more than 25 years working as an avalanche professional. He is currently a lead instructor for the American Avalanche Institute, an avalanche dog handler and trainer and an avalanche safety consultant to the resort and rescue communities. Off the snow, Hutchinson is a Certified Instructor and former Head of Instructor and Seminar Development for Gym Jones in Salt Lake City. He is currently involved in private personal training with an emphasis on high level functional fitness for mountain and military athletes.