Mountain Skis
by Wagner Skis / Sep 11, 2018
CUSTOM MOUNTAIN ART ON SKIS
When Wagner Graphics Guru, Heather Baltzley, was tasked with coming up with a series of custom skis to establish one big picture, she had just the photographs in mind. Typically, Baltzley doesn't have the opportunity to work horizontally because most single pairs of skis showcase vertical art. She reached out to two of her favorite photographers for some of their best horizontal imagery. Here is what she created.
PALMYRA
Photograph by Brett Schreckengost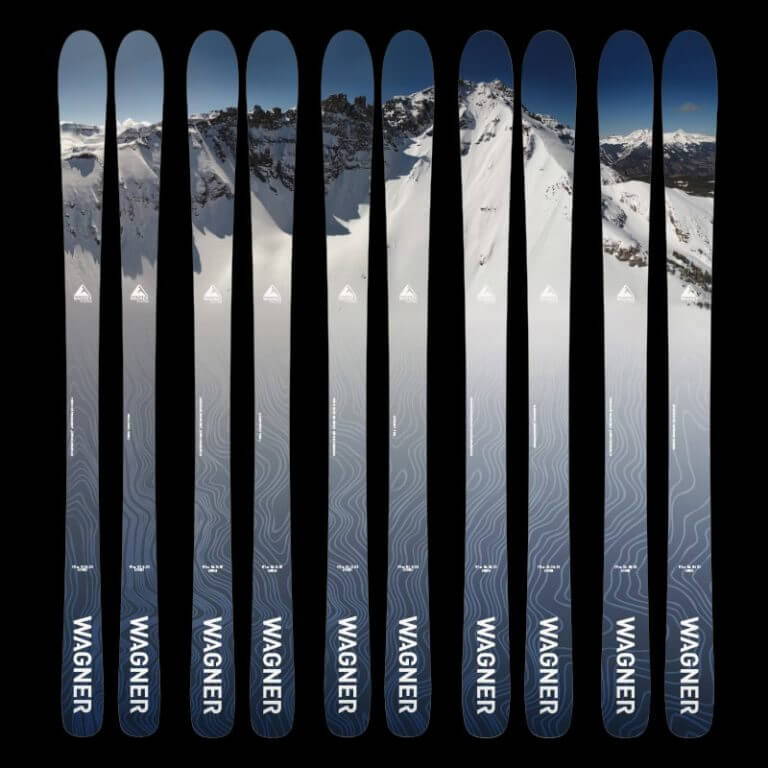 WILSON MASSIF
Photograph by Kane Scheidegger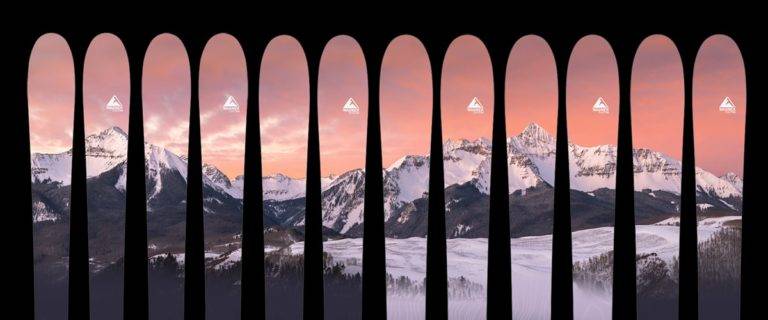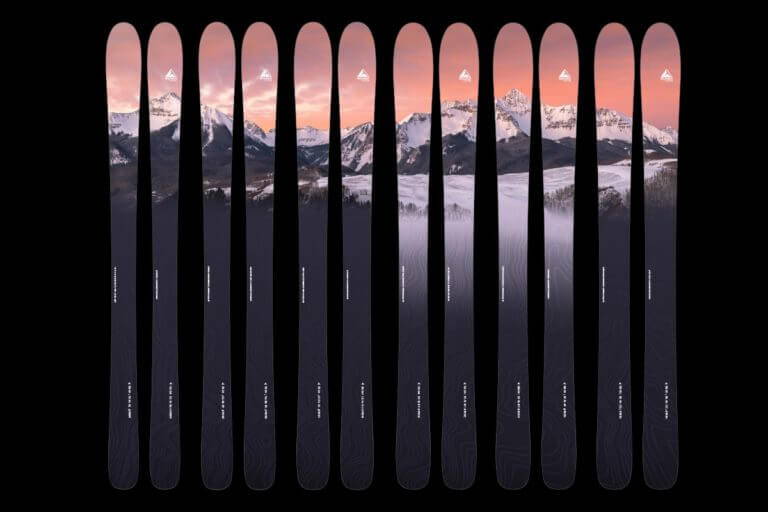 These skis can be purchased as a single art piece or individually purchased and used for skiing. If you are interested in making them your own, please reach out to info@wagnerskis.com or give us a call at 970.728.0107.
---
BETTER SKIING IS IN
YOUR DNA.
Wagner Custom Skis takes your skiing to the next level by focusing on your Skier DNA to create a ski just for you, and you alone. We want you to click in and immediately feel at ease. Let us help you design your perfect-fit, custom skis. It's easy.
Back to JOURNAL