2018-2019 STOCK SKI GRAPHICS & SOLID COLORS
Each year, our amazing graphic designers come up with a few new stock graphic options for those of you that need a little extra inspiration for your topsheet design.
Below are our new designs for the 2018-2019 winter season that you can use on your own custom skis. Designs and words by Heather Baltzley and Katy Kirkpatrick.
Stock Graphics
MY NEIGHBOR
I get most of my pinstripe ideas from vehicles–in this case my neighbor's 1980's Toyota Forerunner. Next time you are in Telluride, try to find it! – Heather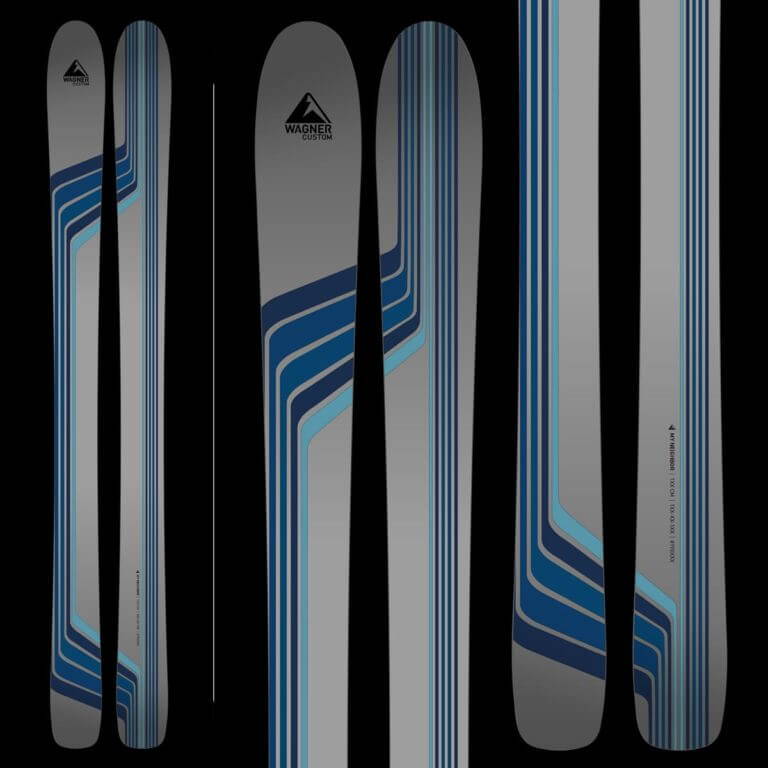 LUCY
Sometimes my favorite graphics are actually custom designs I've done for people. Lucy was inspired by her dad's company's logo from the 1970s, and she kindly gave us her permission to release it as a stock graphic. – Heather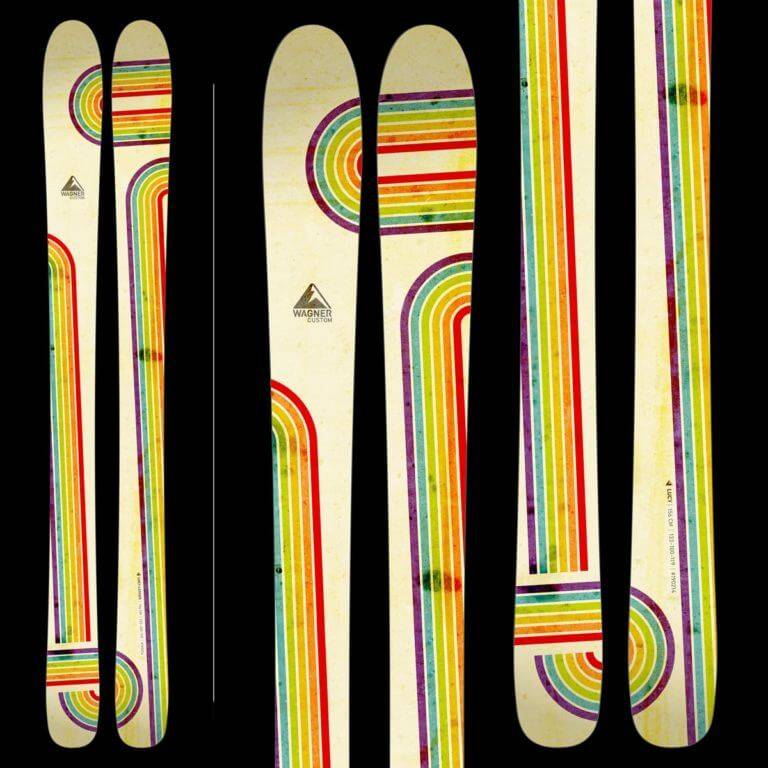 GREAT RED SPOT
NASA has an amazing trove of photographs that they offer out to the world as public domain. This is the Great Red Spot on Jupiter, as shot by the James Webb Space Telescope. (Note that the hexagon pattern is actually the shape of the lenses of the telescope.) – Heather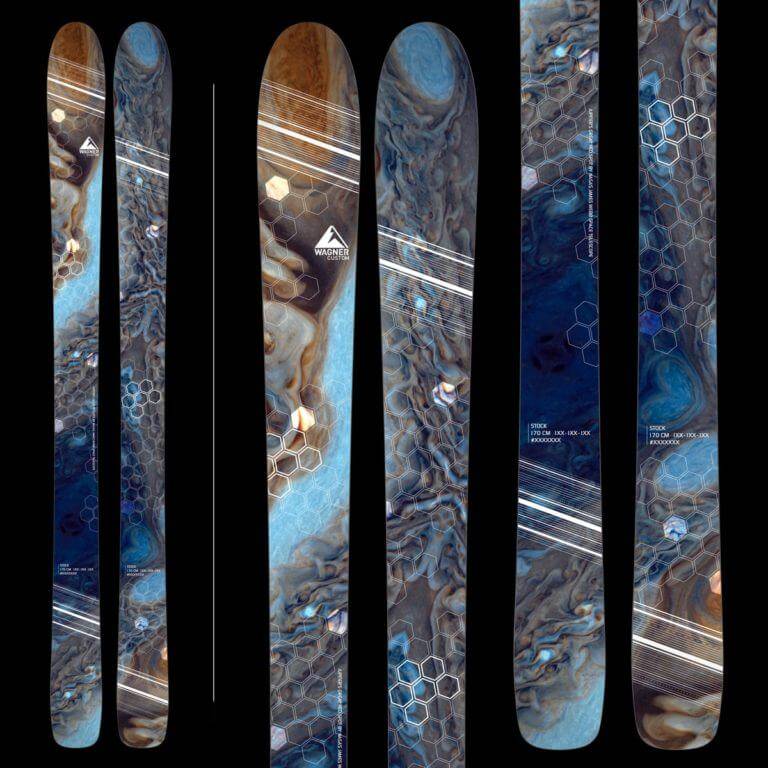 THE CUTTHROAT
As someone new to fly fishing, I've been blown away by how many different types of trout there are. Here is the cutthroat, the native fish to Colorado. – Katy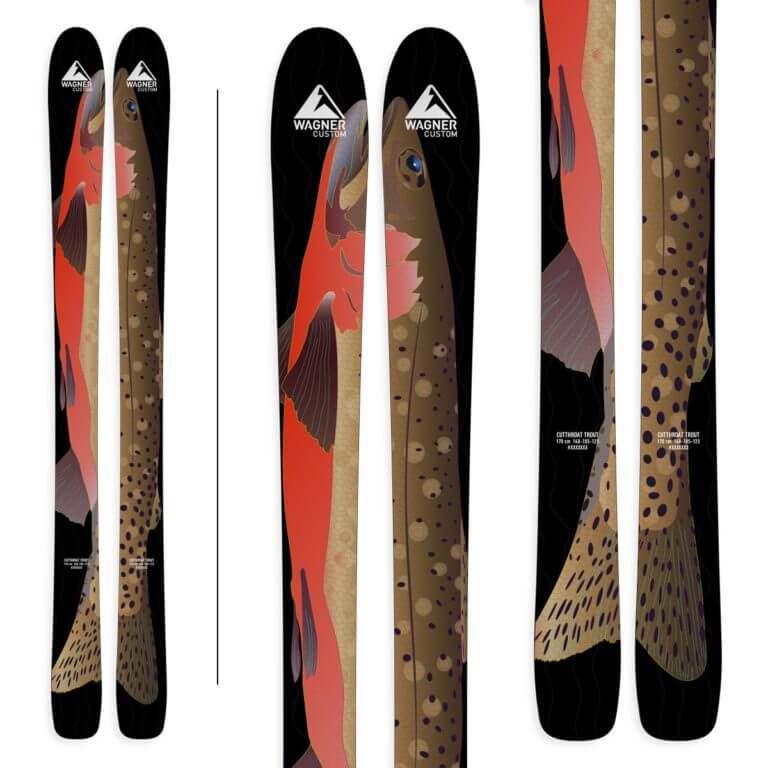 SNOWY TREES
This graphic is inspired by the view from my kitchen last winter. Every morning I would sip coffee and stare at this view; it became my meditation and now it can be yours. – Katy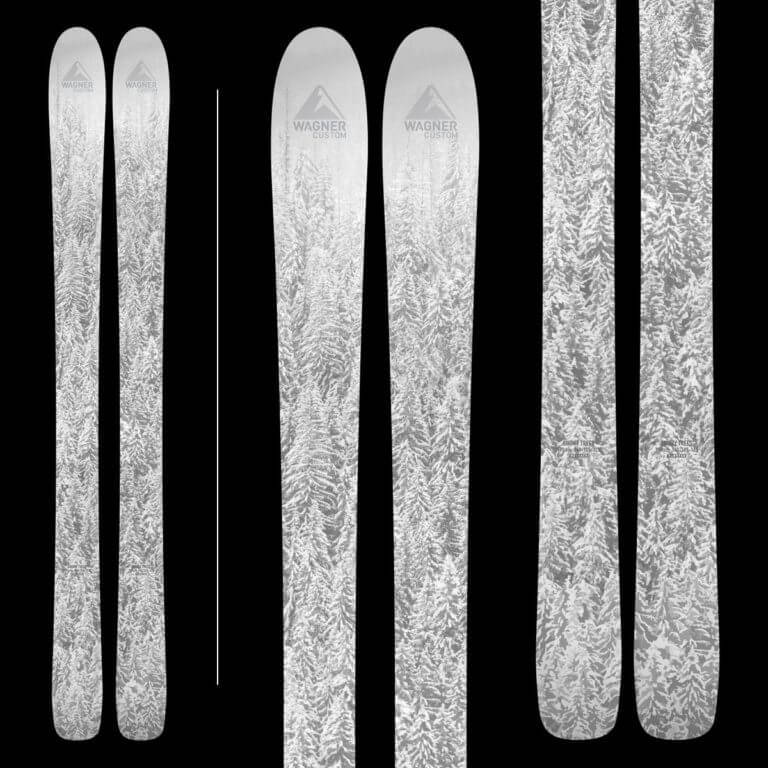 WINTERSCAPE
This ski graphic brings up memories of skiing at sunset. As the sky turns pink, the whole surrounding landscape is died in its glow; this is the magic hour. – Katy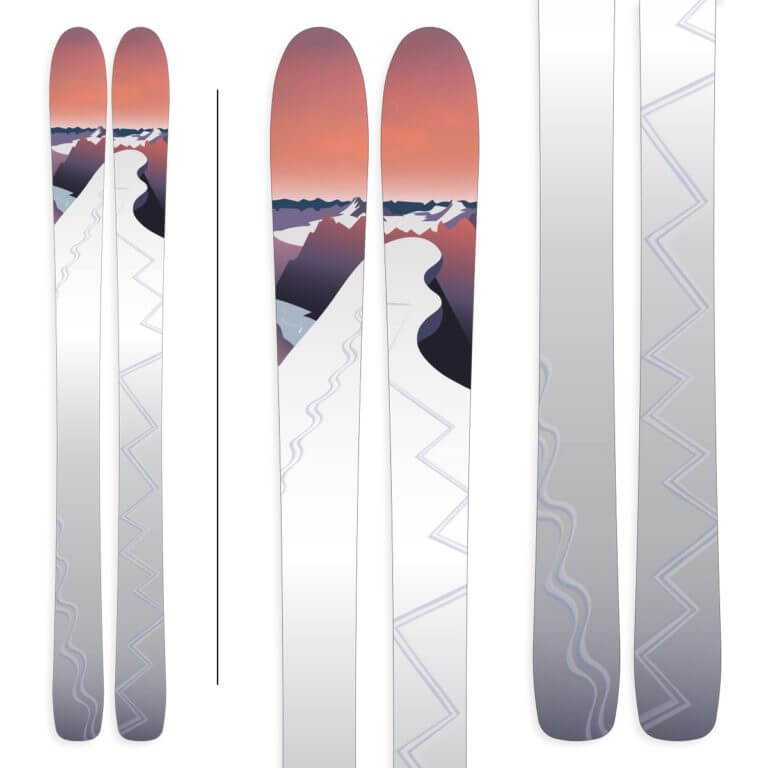 SUMMER WAVE
Just in case you want to keep a little piece of summer with you while out skiing. – Katy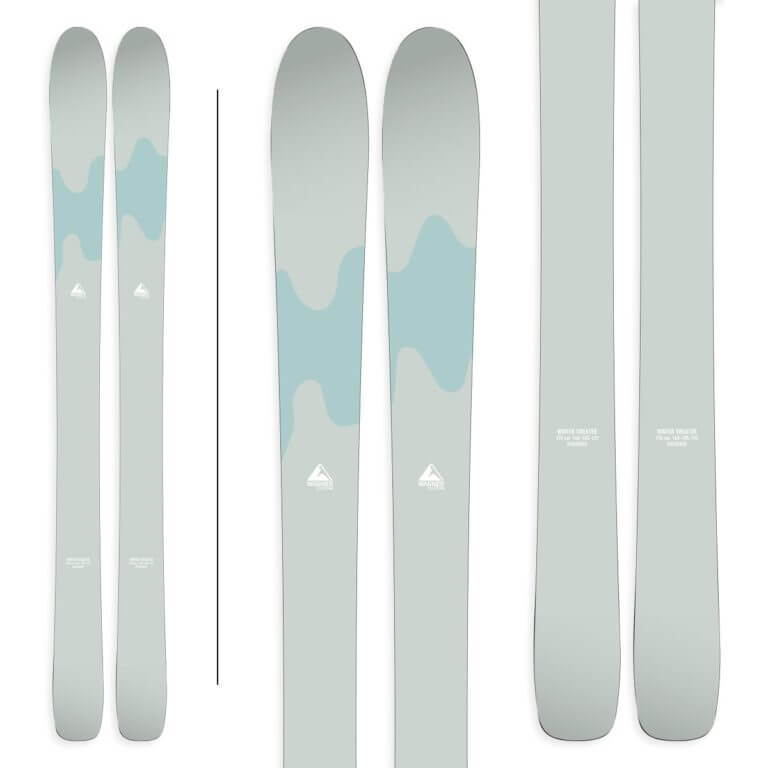 Love one of these designs and want to make it your own? Get started on your custom skis here.
Solid Colors
PERIWINKLE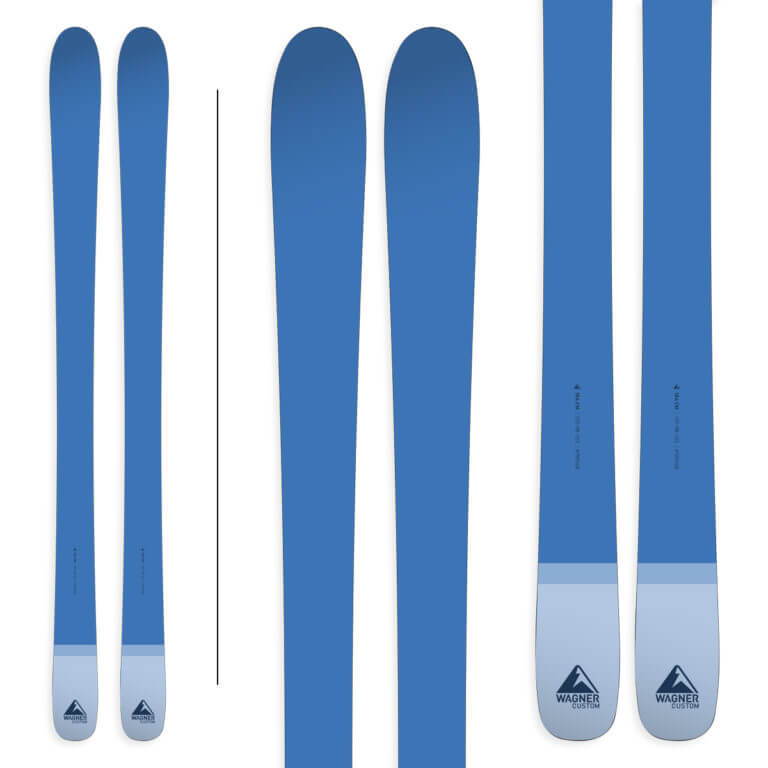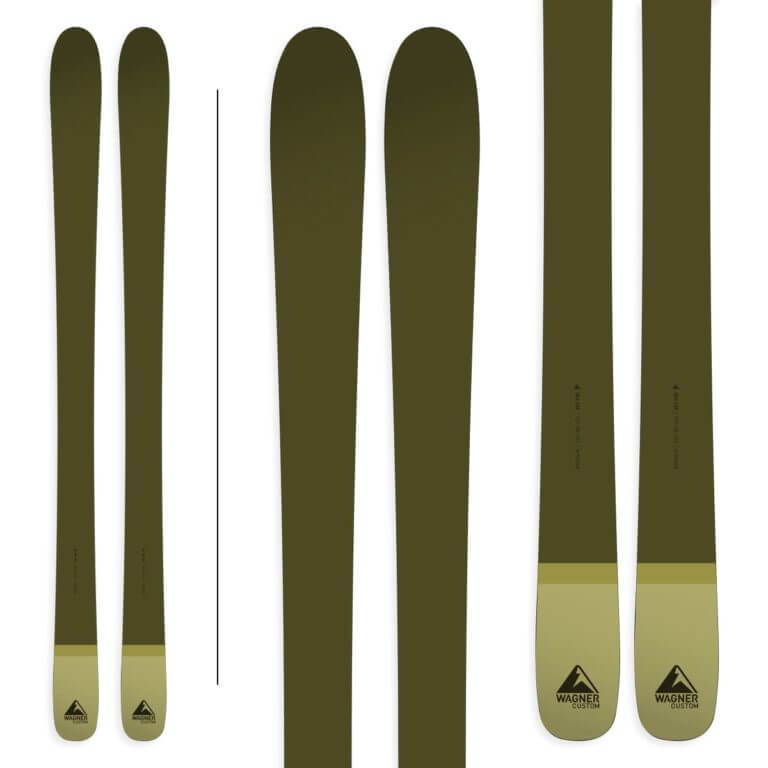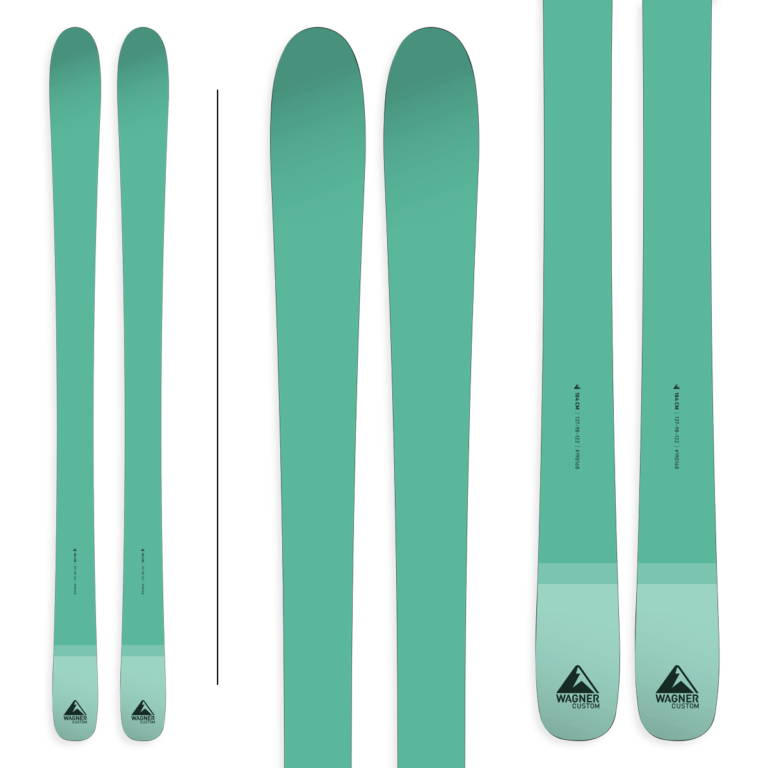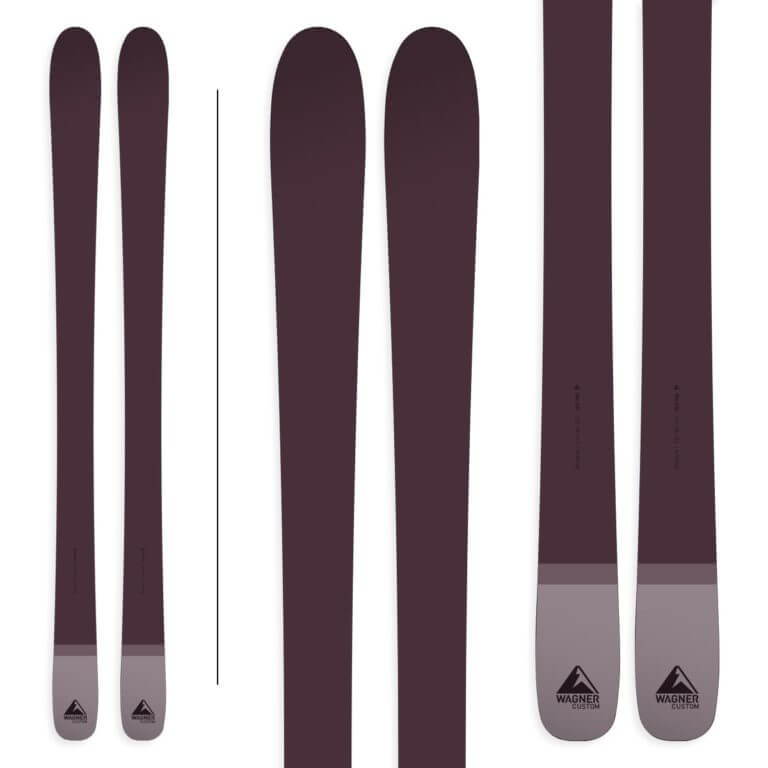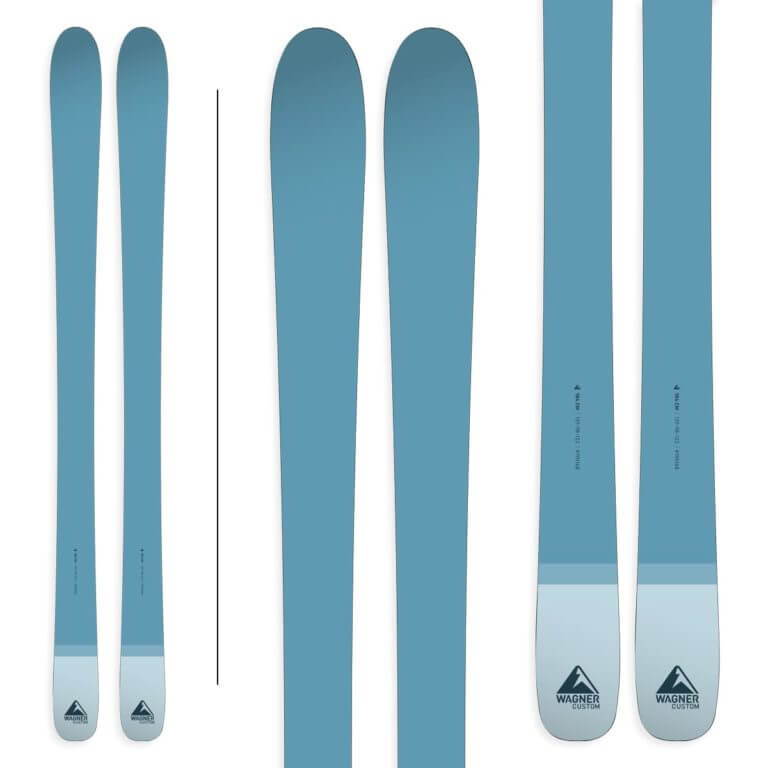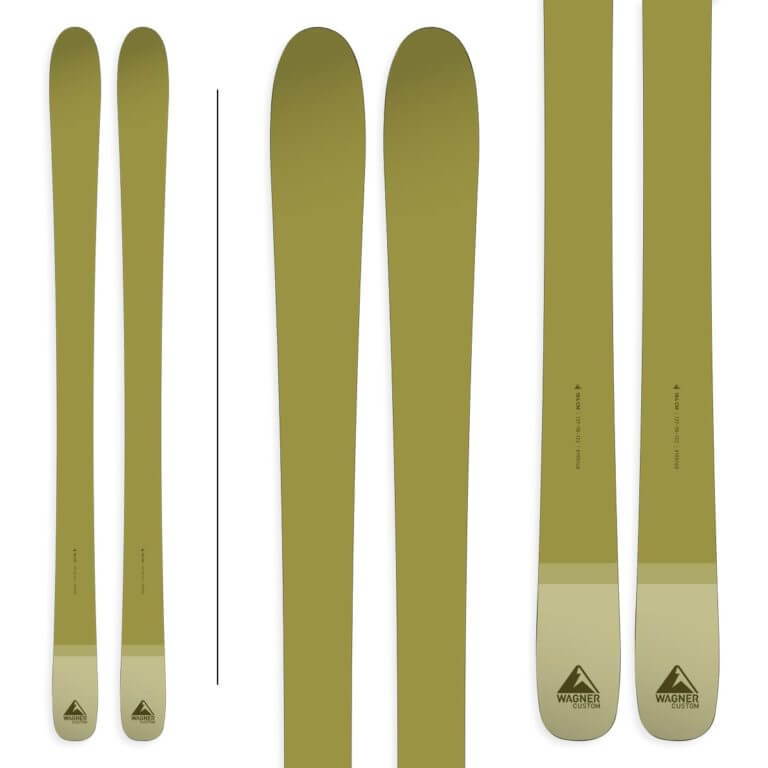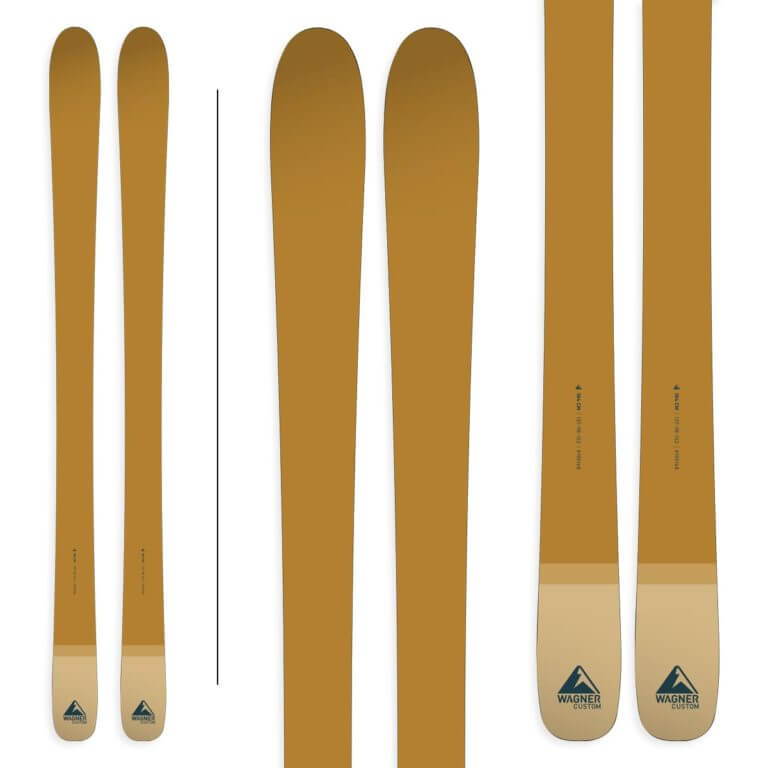 ---
BETTER SKIING IS IN
YOUR DNA.
Wagner Custom Skis takes your skiing to the next level by focusing on your Skier DNA to create a ski just for you, and you alone. We want you to click in and immediately feel at ease. Let us help you design your perfect-fit, custom skis. It's easy.