Original Thinkers + Documentaries & Fun Films
FILMS, IDEAS, AND SKIS
It's a crazy world we live in. Our environment is threatened by the people who rely on it (all of us!). Populations expand while climate grows less predictable. People have mixed emotions on consequential topics. Fortunately, opportunity, collaboration, and innovation are at an all-time high. In the paradox of today's society, original thinking and doing are more important than ever.
Enter the Original Thinkers Festival, captained by David Holbrooke. If that name sounds familiar, it's probably because you've seen one of his documentaries or saw him on stage at the Mountainfilm Festival during the decade he ran the show. Originally a TV news producer with the Today Show and CNN, Holbrooke transitioned to filmmaking after 9/11 as a way to go deeper and have more of an impact on people. He directed The Diplomat, a documentary about his late father Ambassador Richard Holbrooke. Today, he's at the helm of Original Thinkers, an ideas festival created to bring intelligent, motivated and passionate people together to learn, discuss and create change.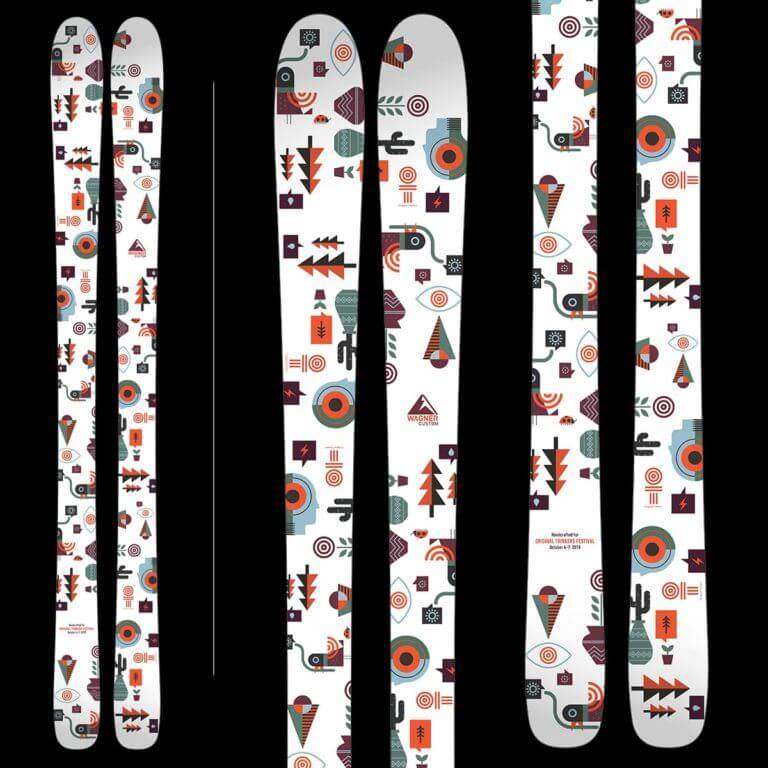 What is original thinking? Holbrooke describes it as looking at the world in a way that hasn't been seen before and then acting on the new perception to spark actual doing. The festival is supported through speakers, film and art. The weekend will consist of ten programs, each built around individual big ideas, addressing challenges of the 21st Century. Holbrooke hopes that attendees will be motivated to change themselves, and then have an impact on these issues post-festival. He wants to set people up for success and to do more in their own lives.
Original Thinkers already has an all-star lineup and more programs are being added weekly. Actor and ethical mining activist Jeffrey Wright, decadence-documentarian Lauren Greenfield and adventure-travel writer Jedidiah Jenkins will explain their latest projects. Leading up to the festival, you can discover more of the programming here. Each of the ten programs is comprised of films, speakers and panel discussions. The Original Thinkers Festival premiers October 4 through 7 in Telluride, Colorado. More information on tickets, lodging, the festival, programs, and more can be found here.
We're not finished just yet. With his impressive background in the entertainment industry, we asked David Holbrooke to set us up with his favorite movie picks of all time. Here's his list of must-see documentaries, shorts, impactful and fun films, and a few honorable mentions in his own words.
SATURDAY NIGHT FUNNY FILM – STEP BROTHERS
"Endlessly entertaining, this is literally a movie of people cracking themselves up. You must first watch the movie (or watch it again) and then read this article on the making of the film."
SHORT FILM – SOLILOCHAIRLIFTQUIST
"The best insight out there into who we are as skiers."
MOST IMPACTFUL – LIFE ANIMATED
"An exploration of what it's like to be autistic and an understanding of how valuable every person is in our society."
BEST DOCUMENTARY – WASTE LAND
"I can't choose a favorite but this film made me understand humanity and beauty in a different way."
"EPIC" FILM – LAWRENCE OF ARABIA
"I saw it, and have watched it again, and again, and again. There is just a remarkable beauty in the way it was done."
FILM TO WATCH OVER AND OVER AGAIN – DAZED AND CONFUSED
"I had the pleasure of working with the director Richard Linklater and this film always makes me happy."
HONORABLE MENTIONS
Interstellar