CUSTOM SKI GRAPHIC INSPIRATION
Every now and again it's important to get a little dose of ski graphic inspiration. We caught up with our in-house graphic designer, Heather Baltzley, to expose some new custom topsheet graphics to help you curate your own design creativity. Here are 12 of our favorite graphics right now.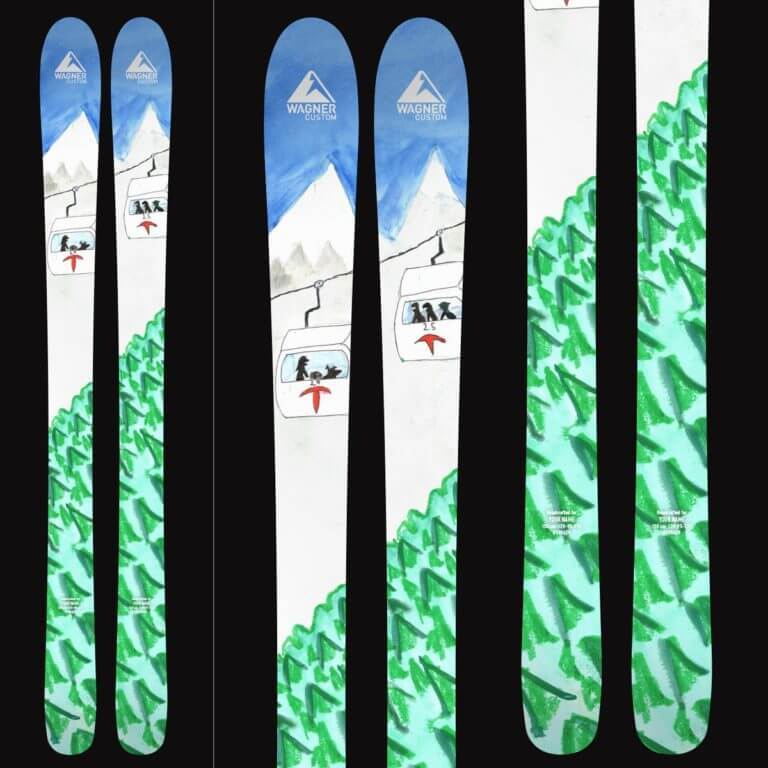 Fun fact: we can do ski graphics using your children's drawings. In fact, we've done quite a few, all we need is photographs of the artwork at the correct size and resolution.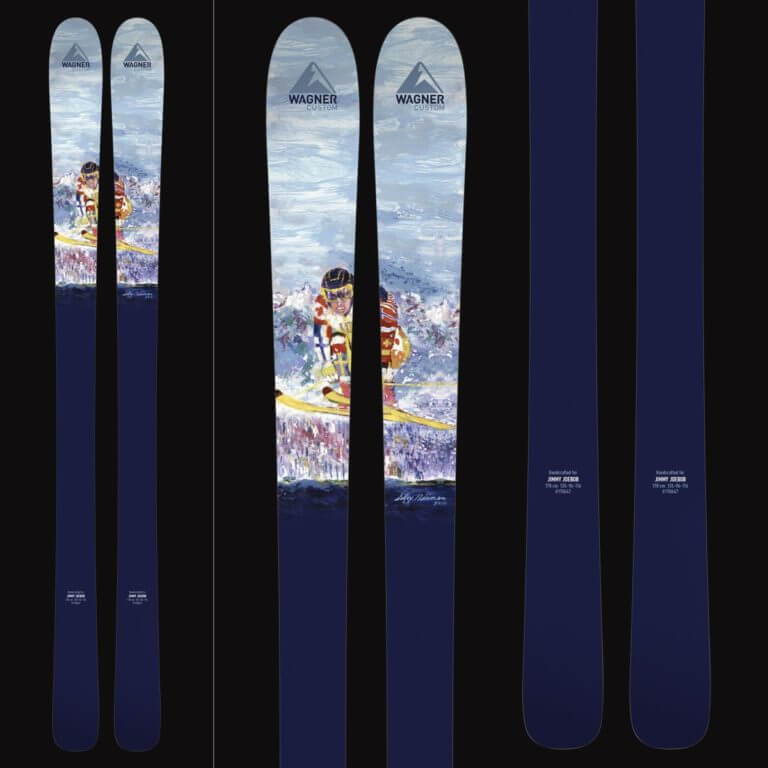 A skier on skis. Pure kismet. This should be your Olympic inspiration.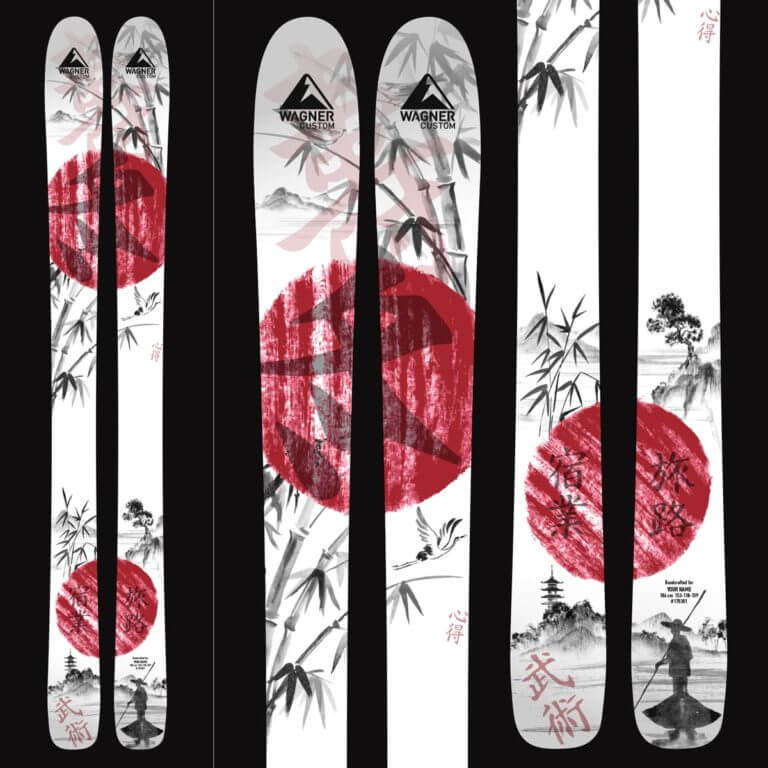 A pair of skis for "Japow". This set was designed using all stock artwork.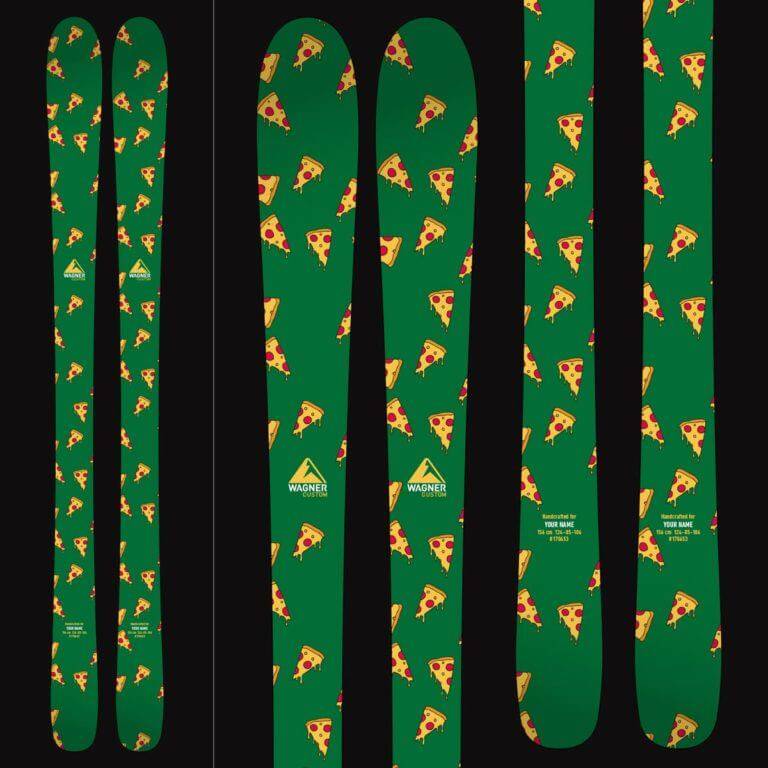 This pair of skis was created to mimic the owner's original "Teenage Mutant Ninja Turtles" skis that she had as a kid. We couldn't get the rights to use any actual TMNT artwork, so we created "pizza skis" and the owner added her own TMNT stickers to the final product.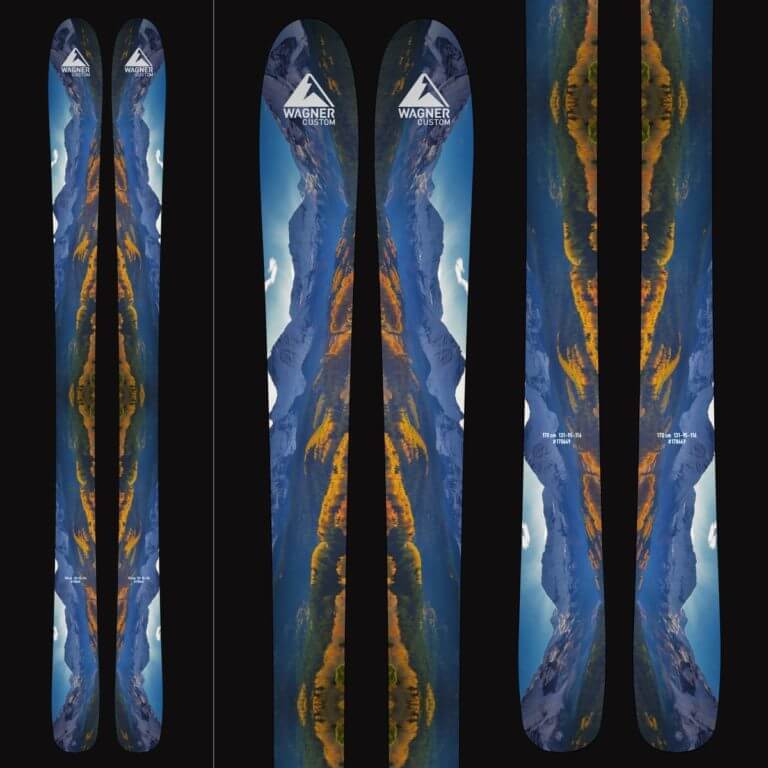 One of these skis is a reflection in the water of the mountains that are featured on the other ski.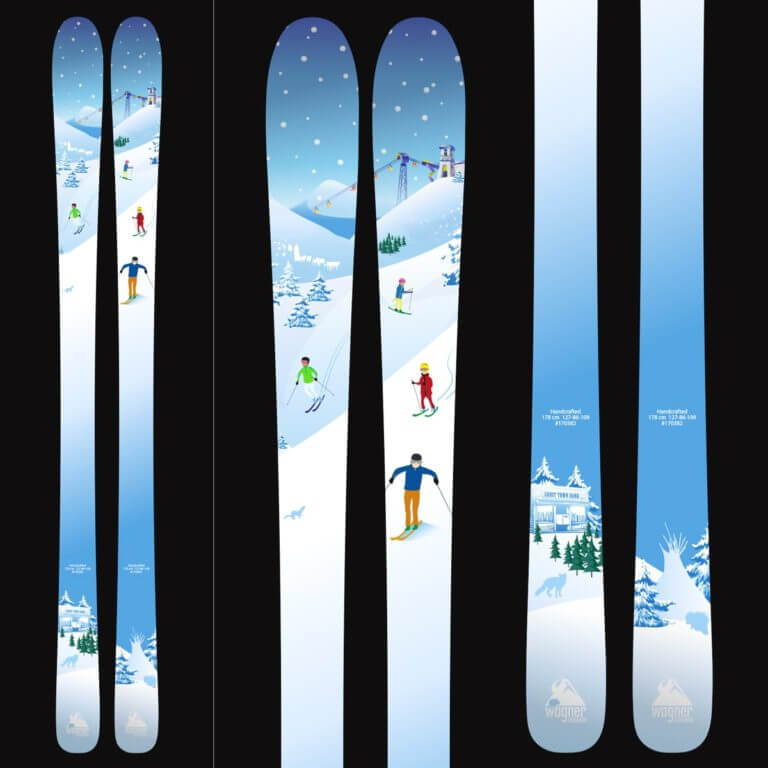 This pair of skis was designed using entirely stock artwork, but each skier was tweaked to represent the owner's family members.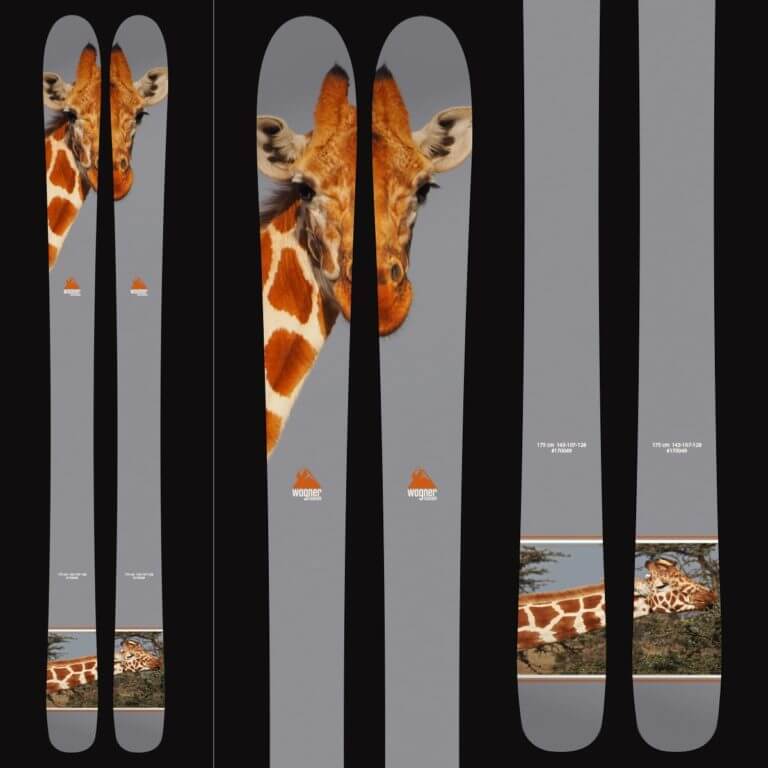 The owner of these skis took a safari trip in Africa and fell in love with the giraffes. These are two of his images from that trip.
A Warhol painting from the owner's private collection.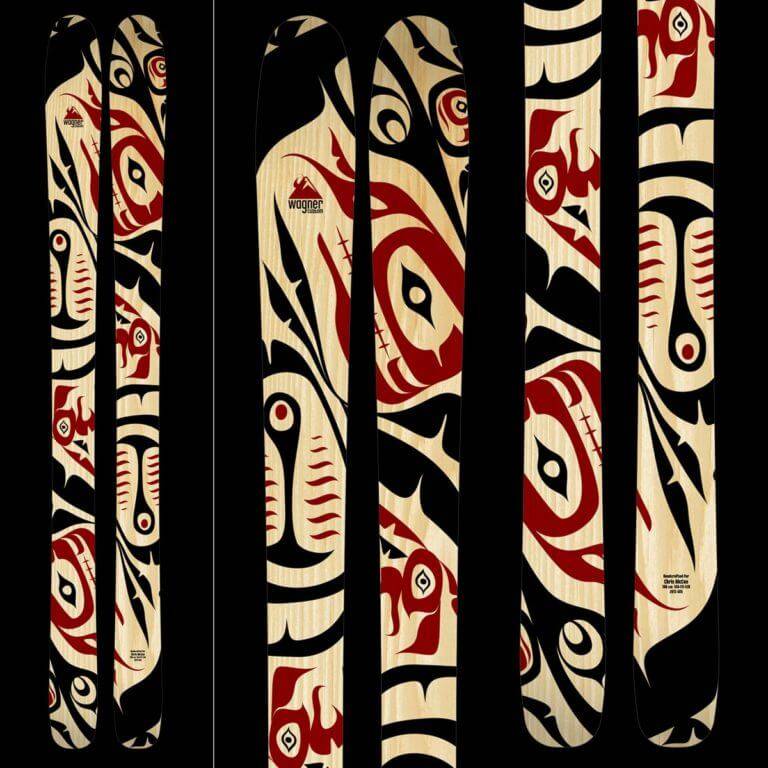 Another example of stock artwork, this time layered over "wood" to create the totem effect.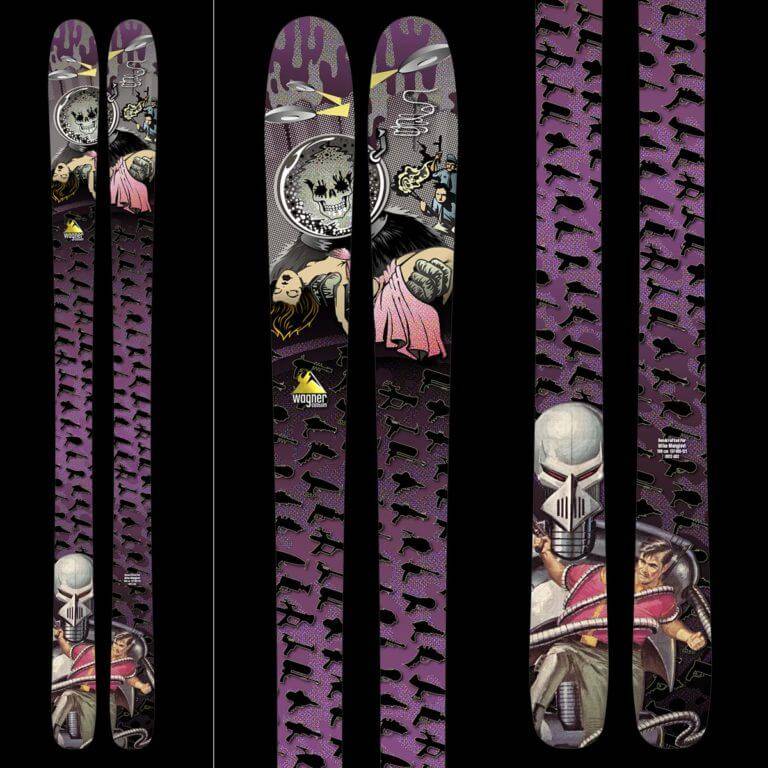 This is one of my favorite graphics ever, inspired by sci-fi "b flicks". This is all stock artwork layered over each other and color matched for cohesiveness.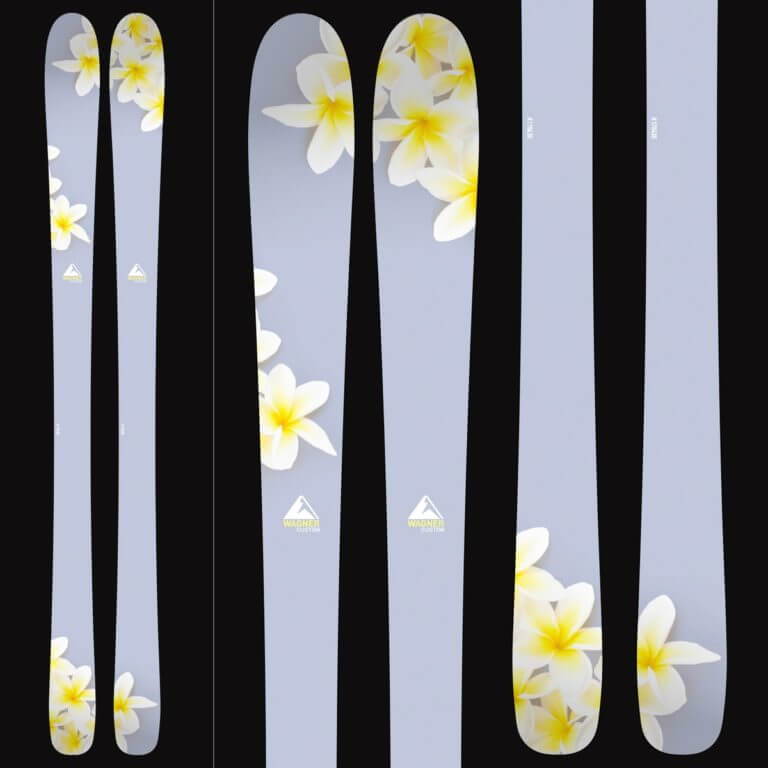 Simple flowers with the background were matched to the owner's ski boots.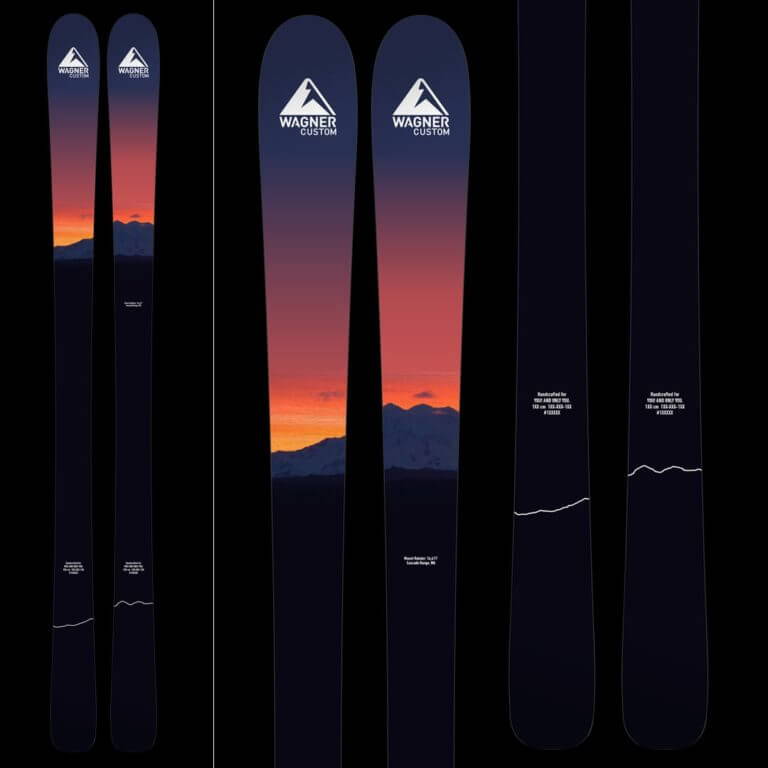 This is actually a "stock" graphic that I've never released. I'm constantly designing skis "in the background" and then I sit on them and wait to see if I still like them over time. I'm undecided on this graphic–what do you think? Would you put this on your skis?
It's never too early to start thinking about your next custom topsheet! Need more inspiration? Here are a few more of our favorites:
---
BETTER SKIING IS IN
YOUR DNA.
Wagner Custom Skis takes your skiing to the next level by focusing on your Skier DNA to create a ski just for you, and you alone. We want you to click in and immediately feel at ease. Let us help you design your perfect-fit, custom skis. It's easy.