EVERYTHING YOU NEED TO KNOW IF YOU FIND YOURSELF INJURED THIS SEASON
Subconsciously, one of the reasons we love skiing so much is because we release endorphins while zooming around the mountain cruising groomers, crushing bumps and dominating the steeps. These morphine-like chemicals are released during strenuous exercise and trigger positive feelings. This same physical exercise can also cause the lowest of lows when you get hurt. We interviewed Brandie Martin MS, ATC, OTC who is the Athletic Training Residency Program Director at The Steadman Clinic in Vail, Colorado, to better understand what you can expect if you are injured skiing this season.
Brandie Martin has been with The Steadman Clinic for seven years. Before that, she worked with the US Ski and Snowboard Team and traveled to both the 2010 and 2014 Winter Olympic Games. As a certified trainer, she evaluates, treats, and helps athletes prevent sports-related injuries.
According to Martin, the most common ski-related injuries occur to the knees, hands, and wrists (more common among snowboarders), generalized back pain, and concussions. According to the National Ski Area Association, injuries from skiing and snowboarding are on the decline. Since 1980, there has been roughly a 20 percent decline in reported skiing injuries. While ski injuries are trending down, it's always good to take proactive precautions. The best tips to prevent ski injuries are to use a preseason strengthening plan (check out: Preparing Your Body for Ski Season and Injury Prevention for Skiers), to strengthen your core and stabilization muscles throughout the season, and to wear a helmet.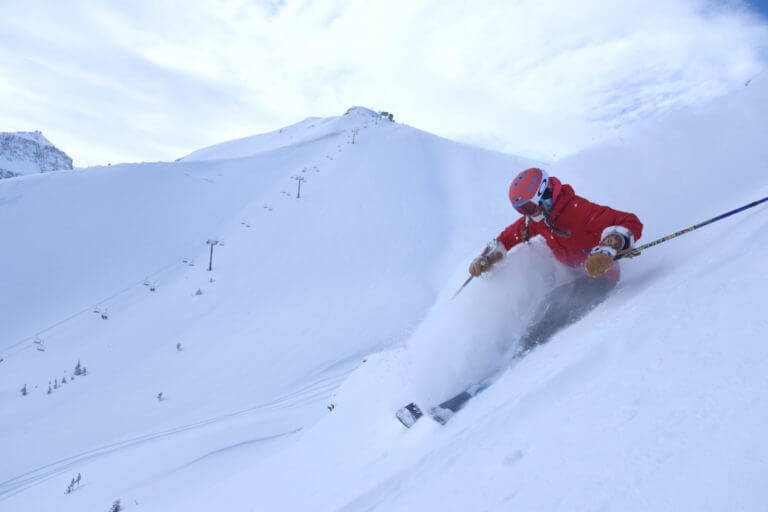 You've done everything right, but find yourself injured regardless. Now what? Martin refers to the acronym PRICE for the initial care of your injury:
P = Protection. Use a brace and, if appropriate, crutches to protect and stabilize your injury.
R = Rest. Let your injury heal.
I = Ice. Martin suggests 20 to 30 minutes at a time with an hour without ice in between.
C = Compression. Wrap an Ace bandage around your injury to reduce swelling.
E = Elevation. To help reduce swelling, use pillows to elevate your injury above your heart.
Check with your insurance company to see what is included in your plan. Questions you will want to answer include: Can I go directly to a specialist? Do I need to see my primary care doctor first? What doctors are located in my coverage area? Once you have those questions dialed, it's time to get x-rays (which show bone related fractures and breaks) and/or an MRI to rule out soft tissue-related injuries.
Suppose you've blown your knee and need surgery. Martin has some great tips for pre-surgery preparation: Get plenty of rest before and after surgery. Stay hydrated before and after surgery. Eat well, maintaining proper nutrition.
Physical therapy will be very important before and after surgery, especially to get your range of motion back and regain full strength without re-injuring the surgical site. You'll therefore jump into physical therapy immediately after surgery. The first four to six weeks will involve quite a bit of icing. This will help out in the long run. Assuming a common ACL injury, you'll be on crutches for six to eight weeks, and working on your range of motion. Around two to three months, you'll build on your range of motion and start working on strengthening. When you get to the three to six-month time frame, proprioception will be the main focus. This includes exercises related to balance, position, motion, and equilibrium. You will also build back your strength during this time, which will help decrease your susceptibility to falling again in the future.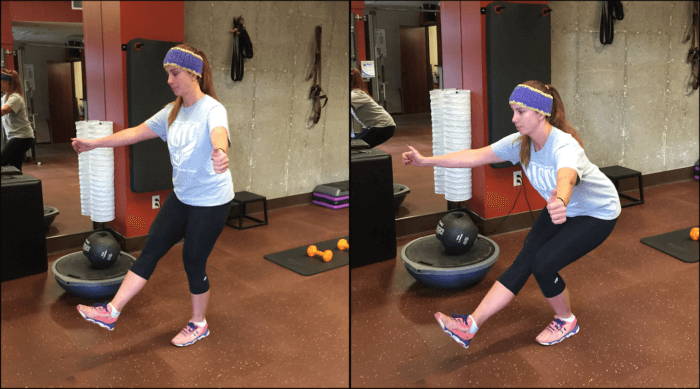 After about six months, you should get the green light to return to more activity. You probably won't jump back into skiing right away, but you'll be able to enjoy dryland training. These are exercises that help bring back the agility, coordination, skill, and strength that you will need for ski season. This training involves movements that mimic skiing, so you'll feel comfortable and confident when you get back on skis. Throughout the first-year post-surgery, you'll notice improvements that will help you transition back to skis.
Martin emphasizes that recovery can be a tough time. Try to find other things that you can stay involved in. Even going to the gym and working on your upper body strength can be a good release of energy. Additionally, many people enjoy swimming in a pool. Cycling gets wind in your face and can be a smooth strength-builder as long as you don't pound it.
An injury is never easy but finding a good doctor can make all the difference. Choose a specialist who is incredibly knowledgeable about your injury. Some doctors have more experience with some injuries than others. You want to make sure you find someone you trust and are comfortable with. One tried and true option is The Steadman Clinic in Vail, Colorado. They treat everyone, from professional athletes to recreational athletes, and people who simply need to get back to their day to day lives. According to Dr. Bill Moreau, Vice President of Sports Medicine at the United States Olympic Committee, The Steadman Clinic and Steadman Philippon Research Institute have an incredible 100% success rate of returning Team USA athletes to their sport.
Of course, there are plenty of doctors to choose from around the world. Ask around to find who looks after athletes at a nearby university or pro team. The key is going with someone you trust, has a great deal of knowledge and experience with your injury and is covered by your insurance provider.
Remember to focus on the acronym PRICE if you find yourself injured, and make sure you are diligent with your physical therapy post-surgery. It's a tough time, but if recovery is managed well, you'll come out stronger than ever.