TOP 5 UNIQUE SUMMER VACATIONS
5 Unique Summer Vacation Ideas for Skiers
There is a reason skiers love summer. After months of cramped feet and covering up, our toes seek the freedom of flip flops and our pasty legs are in dire need of Vitamin D. Summer activities keep us engaged and in shape (learn more about that here) and long days shower us with the ability to explore. At Wagner, we love taking long weekends throughout the summer to investigate new places and cultivate a love for new pastimes. Here's our guide to the five best summer vacations for active individuals and skiers alike.
MOUNTAIN BIKING FROM TELLURIDE TO MOAB, SAN JUAN HUT SYSTEM
Traversing via mountain bike from the high-alpine peaks of Telluride, Colorado, to the red sandstone landscape of Moab, Utah, should be on every biker's bucket list. The San Juan Hut System's six night, seven-day route follows 215 miles of dirt roads and singletrack–70+ miles of singletrack, 30 miles of two track and the rest is a mix of 4×4 and dirt roads–from the San Juan Mountains to desert canyon country.
The route accommodates all rider-types, from fit riders with beginner technical skills (you can cut the ride short in Gateway after five days) to advanced riders (alternate single track routes between various huts allows riders to extend their trip and offer more challenges) and everything in between. The huts are fully stocked with food, water, beer, sleeping bags, cooking supplies, and snacks. Riders essentially carry what they need–clothing, repair parts & tools, personal items–to each hut and everything else is exactly where you need it when you arrive. The trips are 100 percent self-guided, but the San Juan Hut System provides maps, written daily route descriptions, and GPS tracks.
One of our favorite parts? It's a creative bike journey from the lush, green mountains to the red kissed desert. You and your group decide what gourmet meal to make for dinner each night, what to pack for the designated route each day, and you don't have to haul a bunch of gear from one hut to the next. Trips start in June and culminate October 1 each year. Packages include: hut accommodations, sleeping bags, camp chairs, a wide variety of food and snacks, beer, custom maps and GPS Tracks, directions, and of course, the adventure of a lifetime. To learn more, visit the San Juan Hut System here and book by calling 970.626.3033.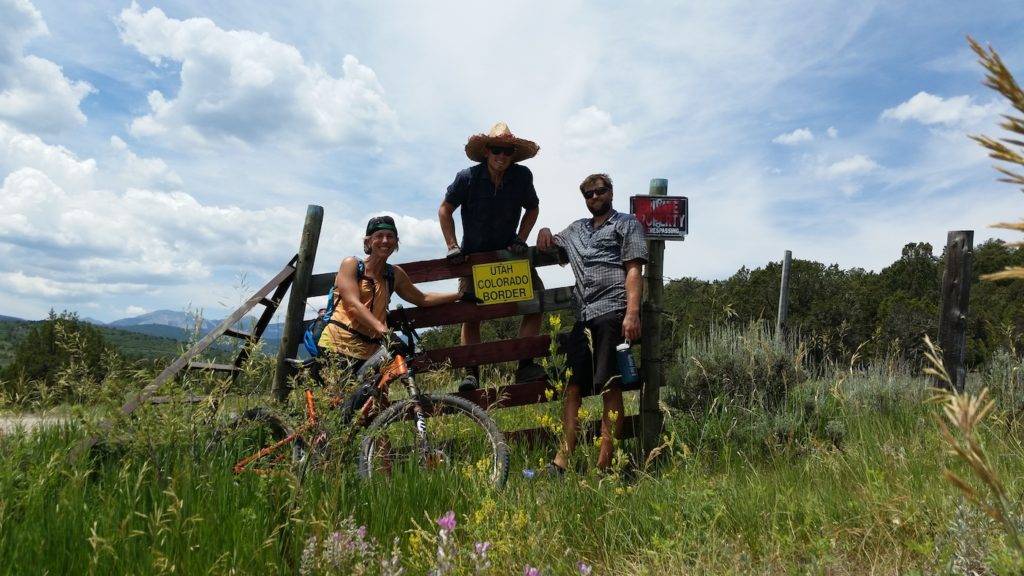 HIKING FROM ASPEN TO TELLURIDE, RYDER WALKER ALPINE ADVENTURES
Venture from Aspen, Colorado, to our hometown of Telluride, Colorado, this summer with Ryder Walker Alpine Adventures. This eight day hiking tour through Colorado explores the region's finest trails while taking in snow-capped peaks, alpine meadows, freestanding waterfalls, bubbling hot springs and Colorado's most charming towns.
The tour begins in Aspen where superb hiking meets first-class dining. The journey continues with one of the Rockies' finest hikes from Aspen/Snowmass to the historic town of Gothic, which is just outside of Crested Butte. From there, the group heads south to the San Juan Mountains and the towns of Ouray, Silverton, and Telluride. The route enjoys quiet mountain trails with rough and remote sections and spectacular views of the surrounding peaks. Along the way, you will stay in the most comfortable hotels in the region and dine at fabulous local restaurants. Luggage is transported so you can go light and enjoy the mountains without a heavy backpack.
The hiking days are challenging, but the scenery will help your mind escape. Plus, a comfortable bed, hot shower, tasty meal, and glass of local wine or beer at the end of the day are icing on the cake. Price per person (based on double occupancy) is around $6,265 which includes: accommodations, breakfast, lunch, dinner, luggage transfers, and any transportation during the trek. To book, email adventure@ryderwalker.com or call 888-586-8365. More info on this great trip can be found here.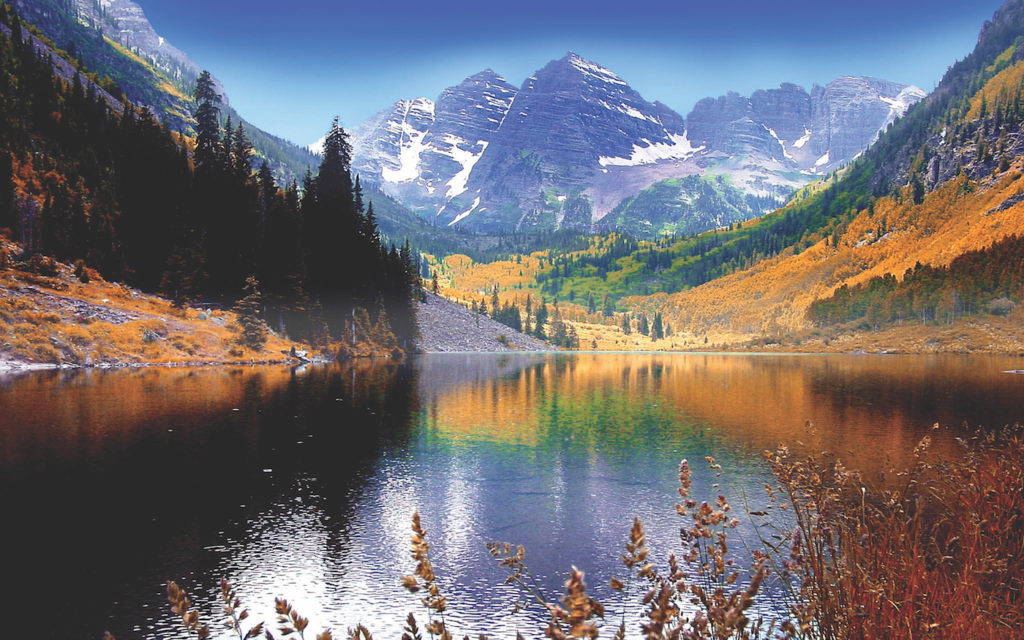 FLY FISHING AT TAYLOR RIVER LODGE, ELEVEN EXPERIENCE
Hidden among the woods outside of Crested Butte, Colorado, in a perfect setting parallel to the Taylor River lies the ultimate in exclusive adult summer camp settings: the Taylor River Lodge. This chic lodge offers the perfect playground for fishing, hiking, mountain biking, rafting, and so much more. Eleven Experience will help you build a custom itinerary for your stay, whether it be a special weekend away or your family's annual summer vacation. This is your sanctuary to disengage from the noise of everyday life and luxuriate in the magic of summertime in the Rockies.
Though you can enjoy just about anything outdoors here, the Taylor River Lodge is the quintessential hideaway for anglers. Located out the backdoor, the Taylor River is famous for its tailwater fish, fast water, deep pockets and large-boulder canyon feel. A quick drive from the lodge is the Gunnison River and Blue Mesa Reservoir to fulfill all your fishing desires. The lodge also has a casting pond, ideal for the beginner and intermediate anglers looking to perfect their cast.
To top it off, all the food at Taylor River lodge is seasonally inspired and locally sourced. While meals support guest activity levels, the culinary team adds small, nostalgic touches, like housemade s'mores waiting fireside after dinner. The perfect touch to the ultimate weekend.
A stay at the Taylor River Lodge includes accommodations in a private cabin, guide services, activities, all meals and house alcohol, necessary gear, airport transfers and a private concierge. To book, email reservations@elevenexperience.com or call 800-903-7761. Learn more here.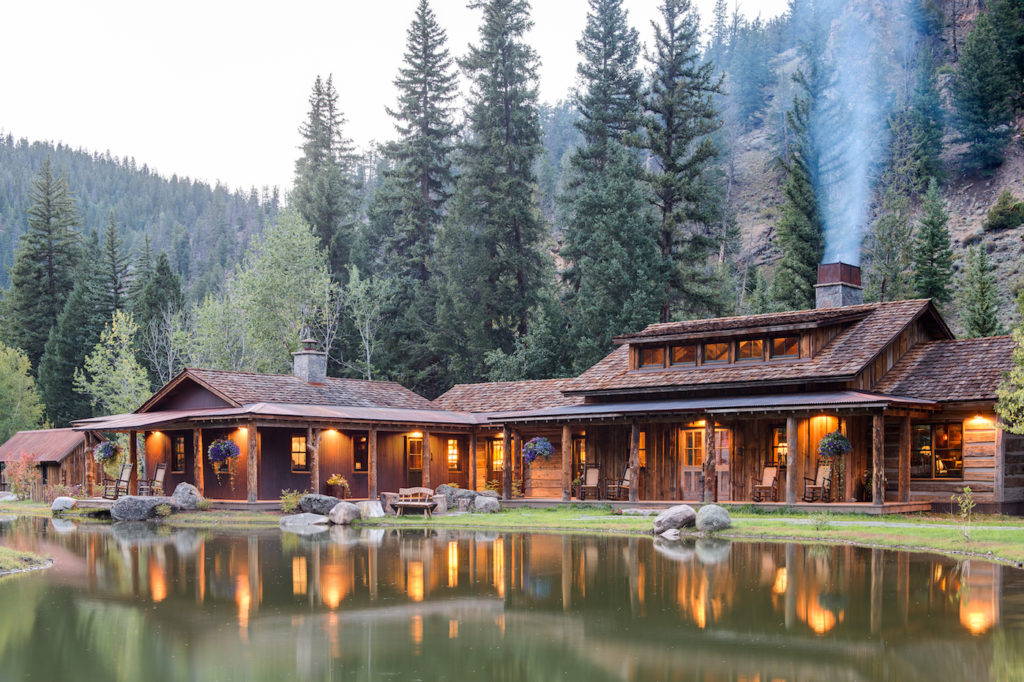 VIA FERRATA AT BOBBIE BURNS LODGE, CMH
Via Ferratas and helicopters, need we say more? Located in the Purcell Mountains, CMH's Bobbie Burns lodge is the perfect destination for adventure and relaxation. Bobbie Burns Lodge is home to the Mt. Nimbus Via Ferrata and the Conrad Glacier Adventure, two incredible opportunities to cross suspension bridges, summit peaks with the help of iron rods, and zip-line over raging rivers.
The first helicopter leaves the lodge at 9:00 AM to take you deep into the most breathtaking wilderness surroundings. The adventure has only just begun. The Bobbie Burns Via Ferrata route, which culminates at the top of Mt Nimbus, 8,698 feet high, showcases the wild and idyllic landscape of the Purcell Mountain Range. The summit unfolds to views of snow-capped peaks, flowering meadows and seemingly endless summits. The journey to the top is aided by North America's longest Via Ferrata route and stunning scenery.
Return to the lodge after a long day of adventuring and enjoy CMH's largest wine cellar offerings while relaxing in the outdoor whirlpool or sauna. Bobbie Burns is the ideal location for a 3-day family adventure trip. To book, email sales@cmhinc.com or call 800.661.0252. Learn more here.
KINGS & CORN AT TORDRILLO MOUNTAIN LODGE, AK
The folks at Tordrillo Mountain Lodge have been executing Kings & Corn for over 20 years. Imagine heli-skiing on corn snow in the morning and finishing the day with guided fly-in king salmon fishing. Both adventures are just a short heli ride from Tordrillo Mountain Lodge's front door, perched at the headwaters of the Talachulitna River.
Tordrillo Mountain Lodge is the expert in spring skiing in Alaska. Their guides know the best times of day (morning or night) to head out and rip it up in a t-shirt, all while enjoying 75 degree weather and perfect corn conditions. When you aren't skiing, board a helicopter to some of the finest and most remote fishing holes in Alaska. You'll never compete for shoulder room, or fish, with these guys. They don't call it fishing, they call it catching.
Can't make it in time for Kings & Corn this year (the season is typically over by July 5th)? No problem as Tordrillo Mountain Lodge is the perfect hideaway all summer. They offer heli-hiking, helicopter assisted mountain biking, rafting, ice climbing, glacier hikes, every water sport imaginable on their lake, wildlife viewing, and so much more. Their off the beaten path location is perfect for those looking to experience all that Alaska has to offer in the summer season, without all the crowds. To learn more or to book, visit Tordrillo Mountain Lodge here.
Whether you love fly fishing, hiking, skiing, mountain biking, or the thrill of a Via Ferrata, we hope to see you outside this summer exploring new places and taking in the view.