Wagner Custom Factory Tours
AN INSIDE LOOK AT HOW WE MAKE CUSTOM SKIS
Have you ever given thought to how skis are made? The process inside our slopeside factory, located steps from Telluride Ski Resort, differs significantly from big brands that are mass produced. Each pair of skis we build is precision crafted to match that particular skier's needs, skiing style, and Skier DNA.
Wagner will be giving factory tours this summer on Wednesdays at 4:00 pm. Our factory is located at 620 Mountain Village Blvd, Unit 1B (between Wells Fargo and US Bank) in Mountain Village. If you are interested in joining us, you can RSVP online at bitly.com/wagnercustomtour.
The first step in our process is identifying someone's Skier DNA. This includes your demographic information, where you ski, what type of terrain you like to ski, and more. This step can be done online at wagnerskis.com/dna. From there, you schedule a time to talk with one of our ski designers (either on the phone or in person) so we can ask you more in-depth questions to make a precise recommendation for your custom ski dimensions and setup.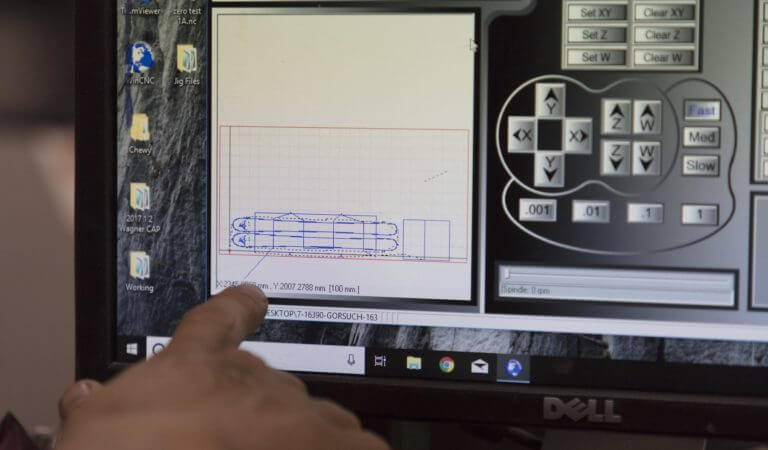 Your custom ski recommendation will cover everything from a specific wood core, structural materials, the length and width of the ski, the sidecut and turning radius, and more, in order to maximize your skiing potential.
Graphic selection for your topsheet comes next. Whether you go classic with one of our small batch wood veneers, choose a stock topsheet, or personalize your skis with a custom design or artwork, our in-house graphic designers are here to help.
During our factory tour, you'll follow a topsheet through the factory from dye sublimation to final printing, ski layup, until it's a final ski product. We'll show you how different materials are cut, how we bend edges, and how all our materials fit together perfectly like a 3D jigsaw puzzle.
You'll get to see the various layers of a ski get stacked and go through our ski press. We'll show you how skis get cut out and go through finishing and tuning. Plus, you'll be able to see various finished skis in the factory which always helps inspire your own design.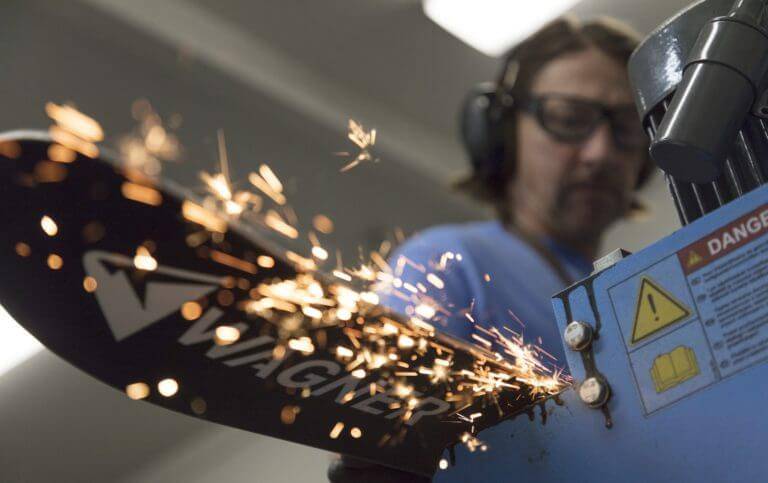 We hope you'll join us for an in-depth look at custom ski production at the Wagner factory. Don't forget to RSVP online at bitly.com/wagnercustomtour. We are located at 620 Mountain Village Blvd, Unit 1B (between Wells Fargo and US Bank) in Mountain Village. Our factory tours typically last between 30 and 45 minutes. We hope to host you soon!
Can't make our factory tour but want to learn more? Check out our eight-video factory tour series starting with Skier DNA here.
---
BETTER SKIING IS IN
Your DNA.
Wagner Custom Skis takes your skiing to the next level by focusing on your Skier DNA to create a ski just for you, and you alone. We want you to click in and immediately feel at ease. Let us help you design your perfect-fit, custom skis. It's easy.