Past Artist Series: Lindee Zimmer
by Wagner Skis / Jan 16, 2020
(Although you can no longer buy Lindee's ski graphics directly, we can get in touch with her to see if she can give one-off permission for her archived pieces. Please contact us for more details.)
A Colorado girl from the start, Lindee Zimmer is a public artist, painter, curator, collaborator and teacher living in Denver. 
She has been a public artist for over 6 years, she loves collaboration, optical illusions, and is a teacher and forever student. We caught up with Lindee to talk about her work and what makes her tick. 
Wagner: Tell me a little about you.
Lindee: I eat a lot of almond butter. I love walking slow with no purpose. I stay up late because there is less energy to deal with then. I don't consider myself a painter even though that's what I do most the time. I think happiness is found in living in the present moment.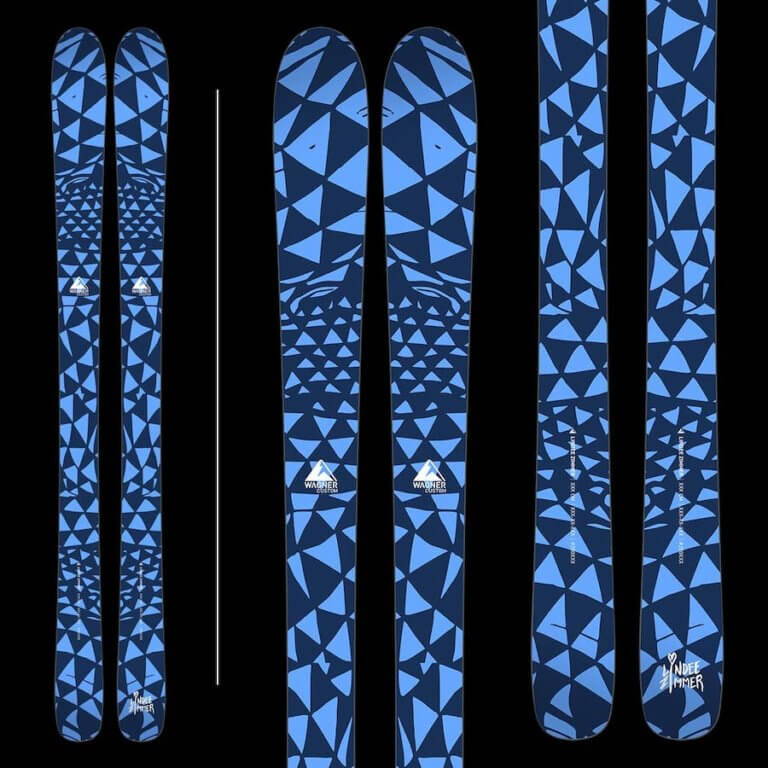 Mosaic by Lindee Zimmer
Wagner: What kind of artist do you consider yourself?
Lindee: A public artist (and part clown).
Wagner: Where can people typically find your art?
Lindee: On the walls, mostly in Colorado, but all over the world too!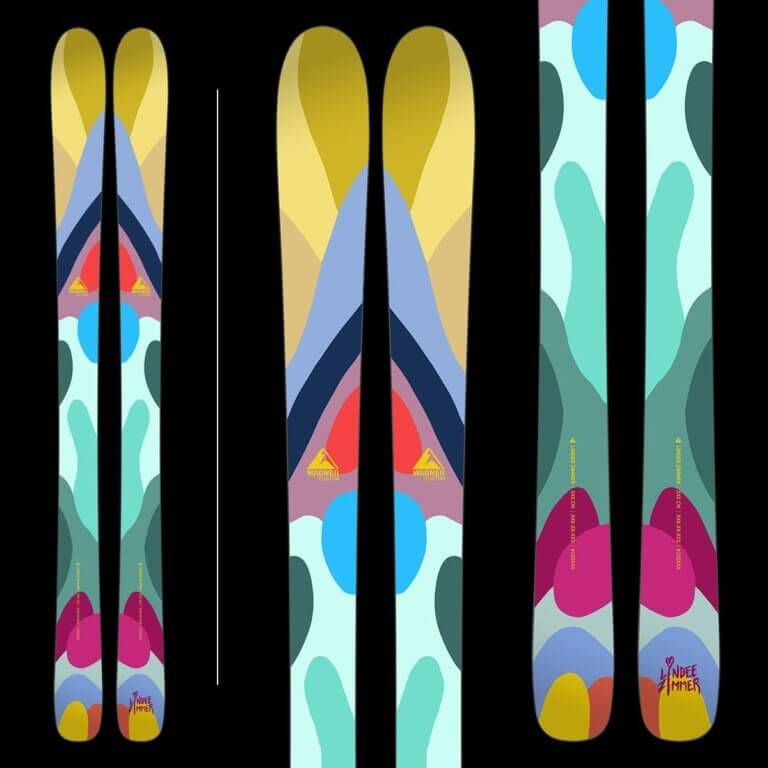 Sunrise by Lindee Zimmer
Wagner: If you wanted a reader to know one thing about your art, what would it be?
Lindee: I am passionate about bringing art to all people. Which is why I prefer to do large scale public murals. I hope to inspire others to create and feel connected to one another and the earth.
Wagner: What's your favorite piece / work of art?
Lindee: Ehhhh… the Mona Lisa?!? No, really Marina Abramovićs The Artist is Present at MoMA.
Zia Sun by Lindee Zimmer
Wagner: What is it like to see your art on skis?
Lindee: It is amazing. I am very happy to work with Wagner. I come from an enthusiastic ski family and it is awesome to have my work skis that will be out in nature.
Wagner: Do you have a favorite from the five we put together?
Lindee: Reed's 93' till infinity.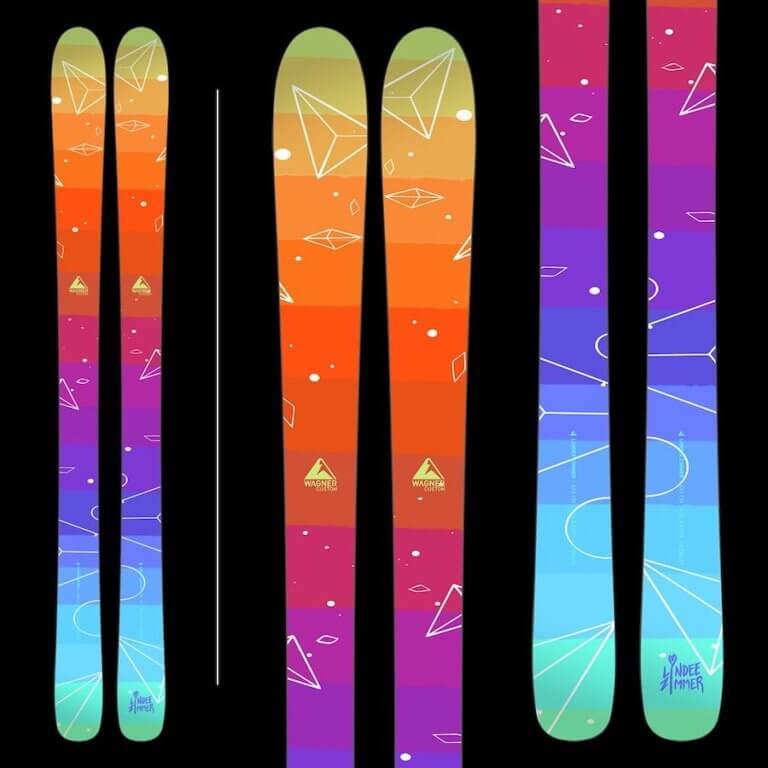 Airplanes by Lindee Zimmer
Wagner: Are you a skier?
Lindee: Kind of 🙂 I did as a kid and when I do get the chance to get on snow, I snowboard.
Wagner: What's your favorite place to ski?
Lindee: Jackson Hole or Eldora, because I grew up skiing there.
Wagner: Any last thoughts or information about you or your art we should know?
Lindee: All my art is better enjoyed with a smile.
Like what you see? Be sure to check out the other artists from the same series:
Danielle DeRoberts
Reed Weily
Sarah Kinn
--
About the Artist
Lindee is an artist, organizer & teacher, who has been focusing on public art for over 10 years. Her work explores the concept of belonging and connection to each other and the land. She seeks to collaborate, learn and build, with young learners, communities, dreamers and artists. Lindee founded & was the executive director of the Fort Collins Mural Project for 6 years, as well as sitting on the board for Headwaters Protectors. 
She currently learning natural building, traditional painting methods and Spanish while traveling in Central America.
Explore more of Lindee's art via her website here or her Instagram page here.
Back to JOURNAL