Past Artist Series: Danielle DeRoberts
by Wagner Skis / Oct 18, 2019
(Although you can no longer buy Danielles's ski graphics directly, we can get in touch with her to see if she can give one-off permission for her archived pieces. Please contact us for more details.)
Originally from N.Y. and San Francisco, CA, Danielle DeRoberts (onerary) is a full time artist and collaborator (painting/drawing, textiles, mural art, graphic design + art installation). Danielle's unique technique of embroidering into her paintings, back lighting and expanding them onto walls, creates textured pieces that spring to life – transforming the two-dimensional paintings into three-dimensional installations. Through her art, Danielle desires to create a space where the audience feels welcome to be completely themselves. Her paintings are dreamlike vessels for her to communicate and she hopes her own creative expression will inspire the viewer to connect with their own soul voice.
Ski Designs
MEET ME ON THE MOUNTAIN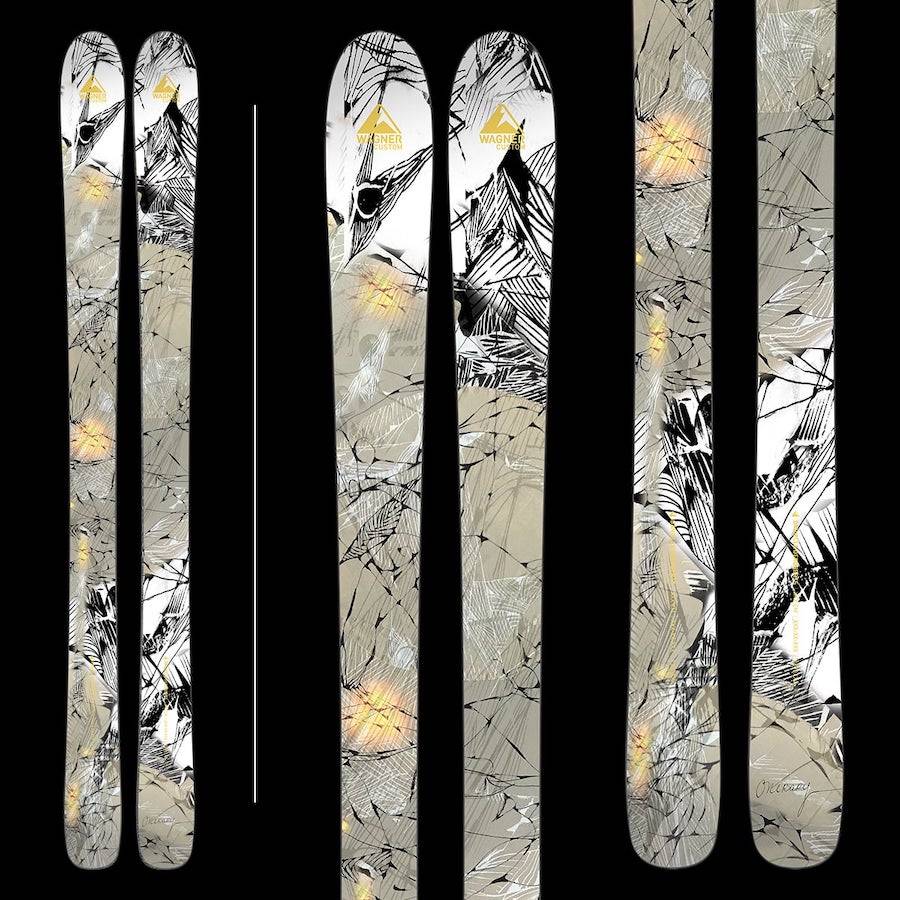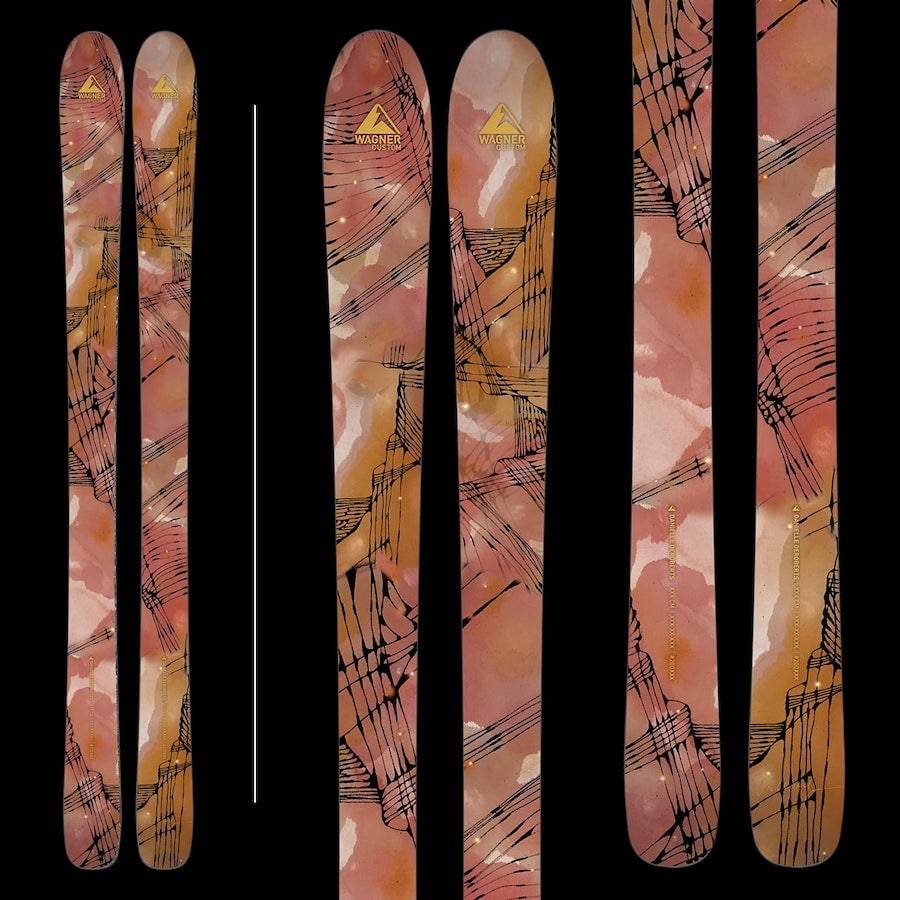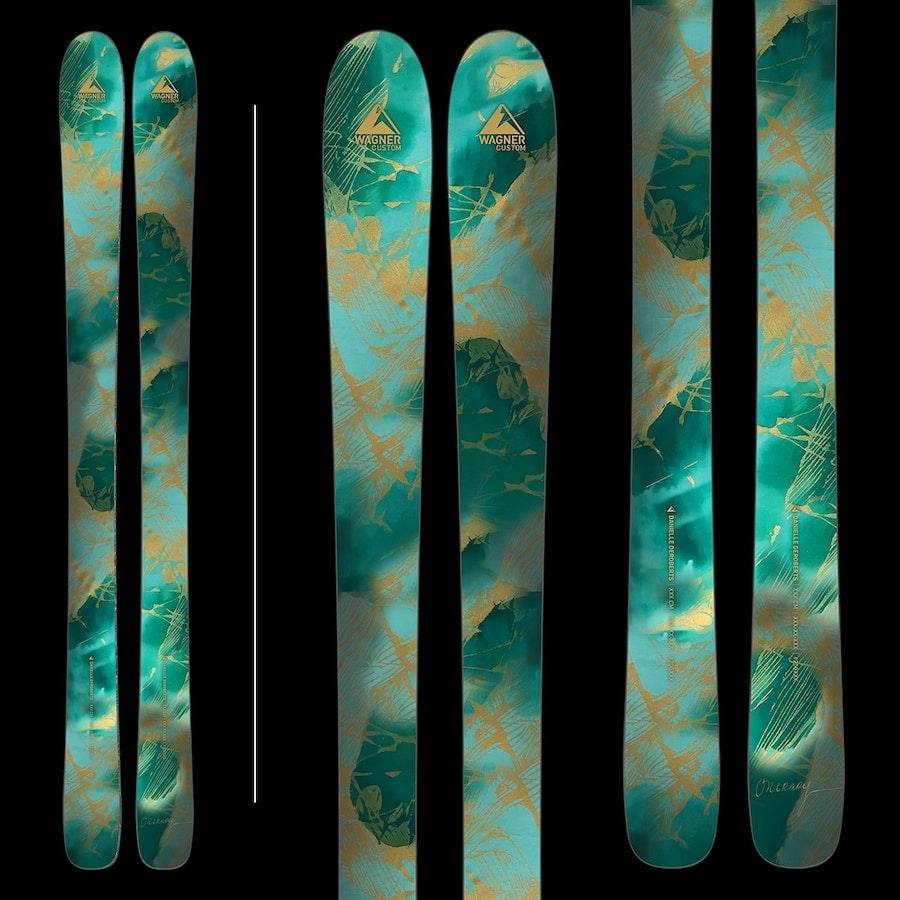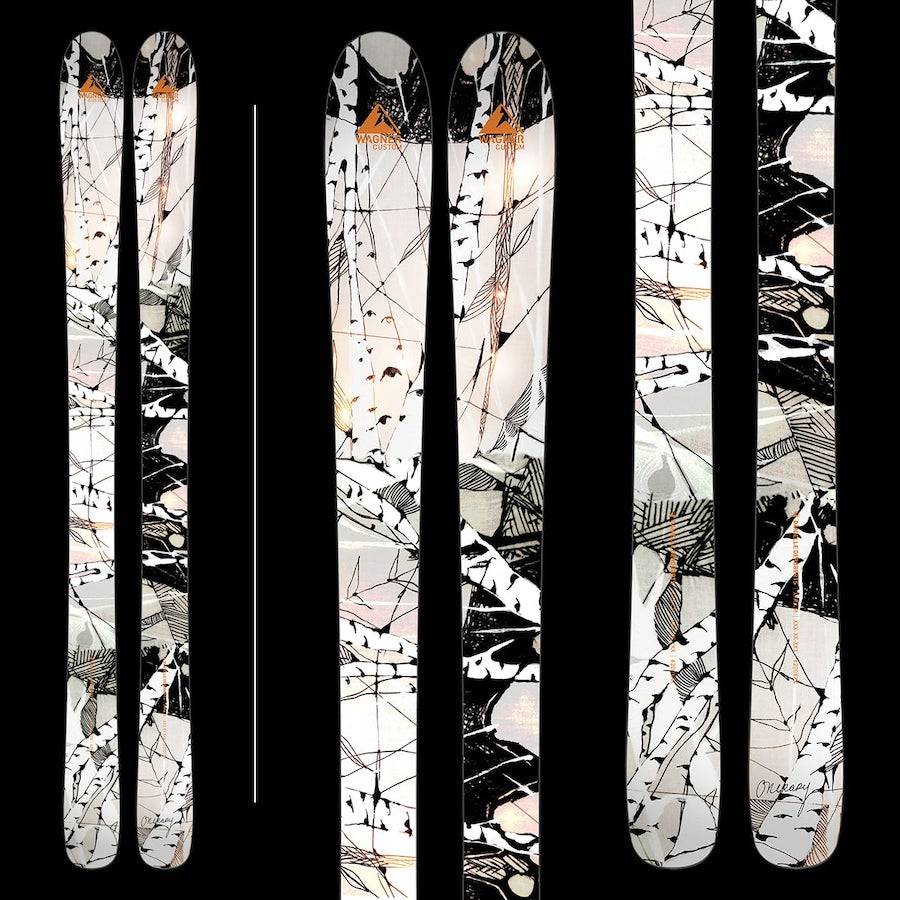 Artist Interview
Wagner: Tell us a little about you.
Danielle: I am 4′ 11″ and three quarters + love to paint as big as possible.
Wagner: What kind of artist do you consider yourself?
Danielle: An artist of meditation, mindfulness and expansion through art and process.
Wagner: Where can people typically find your art?
Danielle: Lots of places, in person you can really appreciate the threading details hand embroidered into each piece and with wall installations I have done. If you are in Telluride, visit my 2 wall installations at Side Work Speakeasy. Currently, I am super excited about the 2 recent murals I had the opportunity to paint at Brave New Wheel in Fort Collins and Modern Nomad in Denver. And of course representation with the Boulder Creative Collective!
Wagner: If you wanted a reader to know one thing about you, what would it be?
Danielle: I am fascinated with the depths and study of soul.
Wagner: If you wanted a reader to know one thing about your art, what would it be?
Danielle: If you listen closely, you can hear a song or quote in every piece. As I paint, I feel forms becoming formless, free and connected. A place where one can be truly seen through what is felt. Through the artists journey there is always a common thread in every piece I create, expressed is a new way.
Wagner: What's your favorite piece / work of art?
Danielle: All works of art in progress, I love seeing the process in everyone's work.
Wagner: What is it like to see your art on skis?
Danielle: Dream come true.
Wagner: Do you have a favorite from the four you put together?
Danielle: They all tell a story of a special time in my life, all come from original paintings on fabric, which all have a home somewhere now. You can find the original paintings that inspired these graphics on my website in Kiss the Dirt + A Union series.
At the moment, the one that resonates the most is Meet On the Mountain. This concept really embodies where I am at right now – this graphic was inspired by a mural I painted this August for the Fort Collins Mural Project, which was a transformative experience for me. The image was originally inspired by a painting from Building a House of Light series, titled Into Being. Now this concept translates in a different, yet beautiful way onto Wagner Skis. It represents all my time here in Telluride as a Female Artist, on a journey to the unbecoming.
Wagner: Are you a skier?
Danielle: I am a snowboarder.
Wagner: What is your favorite place to snowboard?
Danielle: Telluride, love the east and west drains on chair 9.
Wagner: Any last thoughts or information about you or your art we should know?
Danielle: I aspire to reach the viewer through my own experiences, through art and what I create. The viewer is just as important when I make art, I think of the message I want to send to them. This series created for Wagner is very representative of living and exploring in Southwest Colorado, from the inner and outer experiences of being in the San Juan Mountains, to the rivers, deep in the grand canyon, the desert, to a forest of Aspen Trees and to all the people who have impacted me while living in Telluride. Please read Kiss the Dirt + A Union series statement to get the full story.
As a love of collaborations, working with Wagner Custom is really special. I am mindful in who I choose to work with, what they represent and how what they do impacts others and our external and internal environments. Wagner is mindful in every part of the process, to that personable connection to the finished product, then taking that experience onto the mountain. Wagner embraces ski life, with the artist in mind, creating a gallery for artists on skis. It is a different type of public art and platform for artists to speak to their viewers, that ski and snowboard viewer riding on functional art. I have lived in Telluride for a long time as the Artist and the Snowboarder. For me, this experience puts the two together.
*notice signature is always signed "onerary"
Follow Danielle for more art inspiration: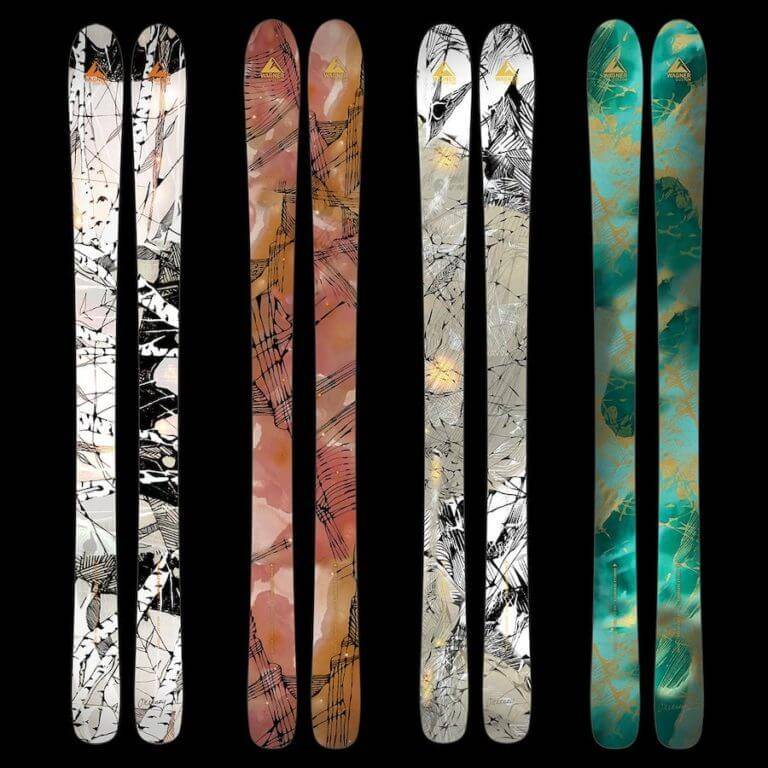 Check out all of our Boulder Creative Collective artist skis in our gallery located here.
Back to JOURNAL