Early Season Shipping Special
TAKE ADVANTAGE OF FREE SHIPPING!
Your favorite ski resort has opened, your winter vacation is planned, what else is there to do? Time to lock in those custom skis you've been eyeing and start really enjoying skiing.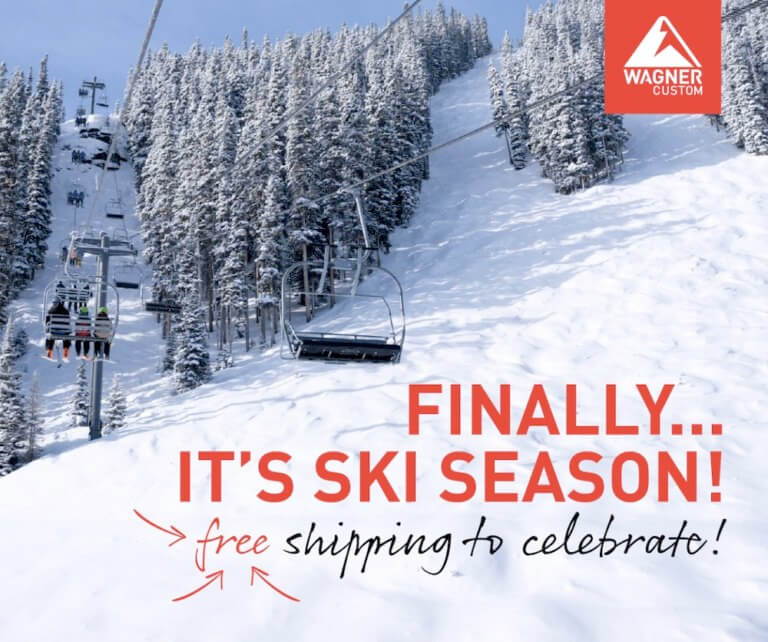 Your Wagner Custom Skis are designed and precision-crafted to enhance your skiing experience. We achieve this by constructing skis that are matched to your exact needs, ability level, and skiing preferences. The uniquely tailored combination of ski materials, profile, and flex is determined by your individual Skier DNA and will allow skiing to be more fun (plus, your skiing will progress faster).
This week, we're giving you a little something extra in celebration of ski season. For orders placed between now and Saturday, November 30, we're adding on free ground shipping to all US locations. For International and Air shipments, we will apply a credit of $100. Hurry, this shipping special ends at noon ET on Saturday, November 30.
Ready to pull the trigger? Head to wagnerskis.com/dna to get started and be sure to schedule a phone call with one of our ski designers. Our custom skis also make a great gift (especially for the person in your life who has everything). You can check out our gift package and learn more about this option here.
Ready to pull the trigger? You can fast track your skis by paying a deposit or picking a standard ski package, start shopping here.
Not sure what you're looking for in a pair of skis this winter? Let us help you find what to look for: